716 Exclusive Mix – Nixxon : River Of Honey Mix

27.10.14 - Guillaume
J'ai découvert Nixxon grâce à sa participation au fameux festival Camp Cosmic organisé par le célèbre dj et collectionneur invétéré Albion.
Nixxon est de la partie depuis un bout, ce dj de Copenhague anime notamment le label Cytown Records, l'émission de radio Radio Vendetta et participe au blog réputé http://overfitti.ng-dis.co/. Ne ratez pas ses autres mixes.
Ca c'est pour le CV, place à la musique, j'adore ce mix.
Nixxon m'a écrit  : « Je viens de créer quelque chose. Pour une fois ce n'est pas un mix dancefloor, plus une sélection de morceaux que j'aime beaucoup, parfaite pour faire l'amour à Laura Gemser sur une île déserte des Tropiques. Il y a beaucoup de vieux 7 pouces donc certains disques craquent pas mal mais cela fait partie du charme. »
I have heard for the the first time about Nixxon very recently because he was participating at the Camp Cosmic organized by the famous dj and digger Albion.
Nixxon has been involved with music for a while : he runs the label Cytown Records, co-hosts the radio show Radio Vendetta and contribute to the cool blog http://overfitti.ng-dis.co/. Be sure to check his other mixes.
That's it for the CV, now let the music speak. I love this mix.
Nixxon wrote me : « Now i've created something. It's for once not a dance mix. More a selection of tunes i really like. Very suitable for making love to Laura Gemser on a deserted tropical island. It includes a lot of old used 7inches so some tracks a really crackling but let's see it as part of the charm. »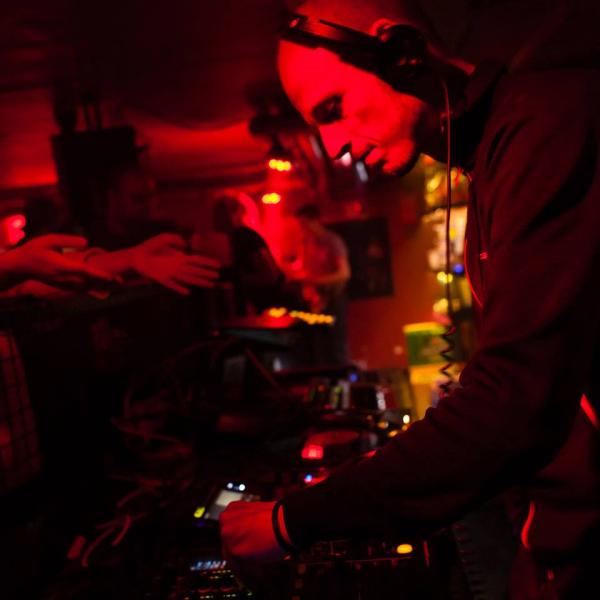 The Flying Tigers – Love in the air
Piero Umiliani – La ragazza dalla pelle di luna
The Nova Orchestra – Bossa Nova
Nico Fidenco – Make love on the wing (versione lenta)
Savage Rose – A girl i knew
Nina Campaneez – Bye bye Barbara
Cusco – The lonely Leguan
Gianni Bobbio – Woobinda (versione strumentale)
The Nova Orchestra – The happy disco theme
Mireille Lassoie – Je veux croire
Bob Lumbroso – Amor, amor, amor
The Glass Family – The means
Frank Widling – A trump card
716 Exclusive Mix – Nixxon : Floating In A River Of Honey Mix by 716 Music on Mixcloud