716 Playlists – InnerSpace1991 Playlist

09.10.12 - Guillaume
La chaîne InnerSpace1991 a été fermée par youtube mais j'ai remplacé toutes les vidéos.
The InnerSpace1991 has been shut down by youtube but I have replaced all the videos.
Pour tous ceux qui cherchent du son teuf early 90's sur le web, vous avez sans doute déjà croisé la route d'InnerSpace1991, l'un des posteurs de vidéos les plus productifs et qualitatifs en ce qui concerne le son de cette époque.
Il fallait bien lui rendre hommage et en profiter pour lui demander quels sont ses morceaux fétiches à lui.
En fait, il s'agit de plusieurs personnes mais Vittorio est le membre le plus actif.
Voilà sa version des faits :
« J'étais un clubberraver en 1989-1992, j'allais en club 3 à 4 fois par semaine. En 1997 j'ai essayé de devenir dj mais…… maintenant je suis un collectionneur de vinyles, j'ai 4000 maxis. »
A propos de sa ville d'origine, Bologne, il ajoute :
« Bologne était la meilleure ville d'Italie pour les jeunes, le clubbing est né ici. Maintenant c'est devenu une ville comme les autres mais j'aime ma ville et j'aime être un bolognais! ».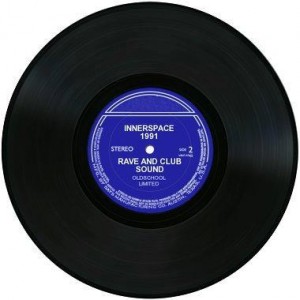 For all of you who dig some quality early rave stuff, I am sure you have aleady met InnerSpace1991, one of the best youtube channels for this golden era of techno/house.
I had to pay my tribute to those guys and that was also the opportunity to ask them what were their favourite techno tracks of the time.
They are 3 guys but the most prolific is Vittorio.
« I was a clubberraver in the 1989-1992 season , I used to go to clubs 3/ 4 times a week. In 1997 I have tried to become a dj but ….. now I'm a vinyl collector, I've 4000 12inches. »
About his hometown, Bologna, he adds : 
« Bologna was the best city in Italy for young people.  The clubbing was born in our city, but  now we are a city like any other. But I love my city and I love to be a Bolognan! »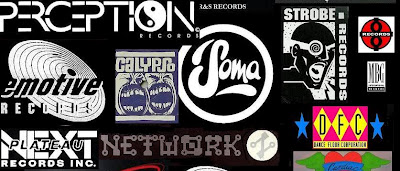 1) Nitrous – Illusions
J'aime le mélange du son Trance et du gros beat hardcore à l'anglaise.
I love the medley of a Trance sound and the classic UK hardcore beat.

2) Mike Perras – Keep Movin'
Juste une basse et un piano pour ce morceau énergique.
Bass & Piano for an high energy track.
3) Jillian Mendez – Get Up (Eastside dub)
Le son hypnotique dans lequel la voix devient un instrument! J'adore.
Hypnotic sound where voice becomes an instrument! Love it.
4) New Latin Age – Long Wave (Phantomas mix) 
L'un des hymnes du Summer of Love à l'italienne en 1991.
One of the 1991 Italian Summer of Love anthems.
5) QX1 – Let's Work That Motha F……. 
Là aussi, un classique minimal et puissant.
Minimalistic power anthem.

6) Space Trax – Your Turn 
Un morceau allemand sous-estimé. J'adore son côté hypnotique totalement unique.
Dutch underated track. I love this hypnotic and unique track.

7) Linea Alba – Space Travel 
Frank de Wulf dans ses meilleures heures.
Frank de Wulf at its best.

8) Shades of Rhythm – Everybody (UK 12″ Mix)
Une tuerie façon piano-hardcore, gros classique de 91. 
Awesome piano-hardcore track. One of the anthems of 91.

9) UR Feat. Yolanda – For The Feeling 
Celui-là a été énormément joué dans les teufs italiennes de l'époque.
Il est aussi sorti sur le label UMM.
Played a lot in the old Italians dancefloor. Comes out with UMM label too.

10) Kenny Larkin – We Shall Overcome – J'Acq Shall Overdub
Un titre sombre à l'atmosphère particulière.
Le producteur et le remixeur en disent déjà long sur sa qualité.
Obscure and particular track. Producer and Remixer talk for it.

Pour écouter la Playlist en mode continu :
To listen to the Playlist in continuous mode here it is :