London with Hugo Mendez – Food & Music

19.07.10 - Guillaume - 716lavie
- Bars -
Oriole
E Poultry Ave
le site
Une recommandation de décembre 2018 que m'a faite un ami, il m'a dit que c'était un excellent bar à cocktails, ça a l'air chic.
Ok so here we are. After our food & music ride video in Paris, Hugo Mendez of Sofrito invited me back to London for the Sofrito party and also to make me discover some authentic food places he likes.
The 3 restaurants
– Fish Central (fish)
– Lahore (pakistanese)
– Mangal (turkish)
The full trip
SATURDAY
Here i am London, i'm back. Hop, a jamaïcan curry goat to celebrate my venue.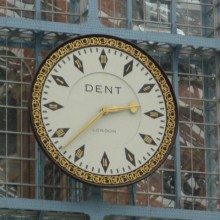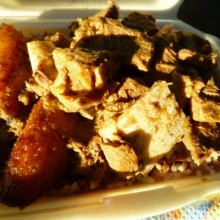 Let's go to the Sofrito office, just above the club.
The fabulous artwork of Lewis. Originally from Nottingham he started to work with them after he did this poster for a Sofrito gig in Nottingham.
The Sofrito team just said : ok, let's work with this guy !
He also did artworks for Soundway and Analog Africa.
This is the poster for tonite's party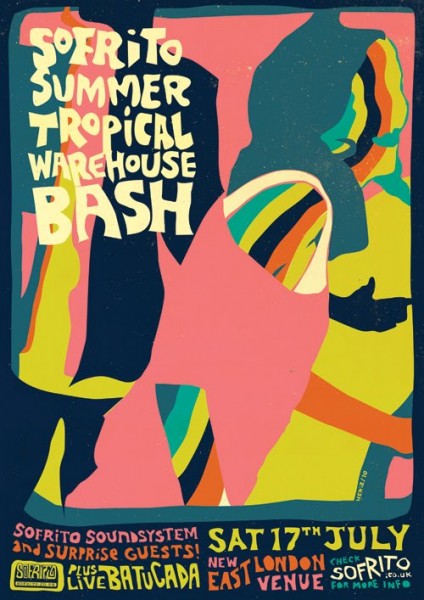 The club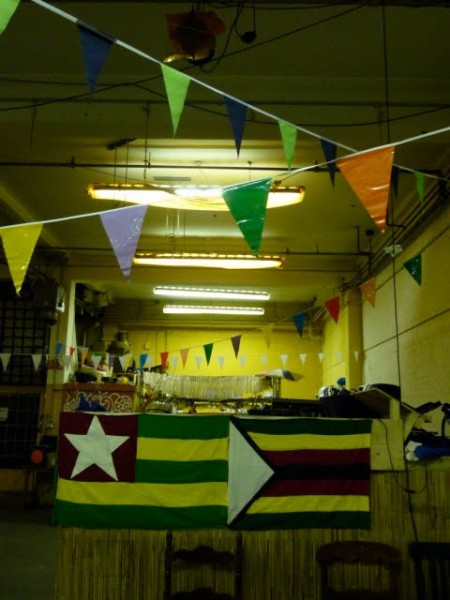 Now it's time to work.
Grant, the barman, is preparing his special Sofrito cocktail with 4 types of Rhum.
Party time, it's hot, sorry if my pix are not so good.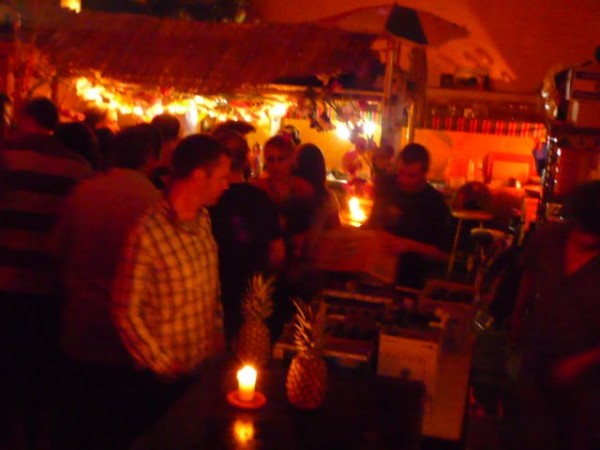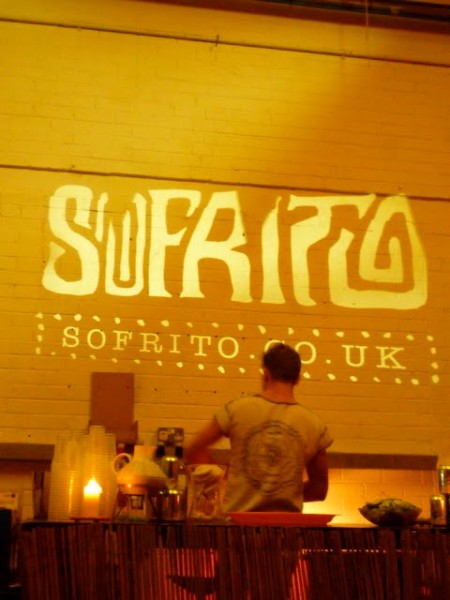 ———————————
SUNDAY
Next day, we meet Quantic & Jack Yglesias from The Heliocentrics. While i'm inside their house, my attention focused on the concert in the park just outside, I recognize the sound of Bombaestero.
Wouahou I did a subject about the new colombian music scene for Radio Canada, speaking about Quantic & Bombaestero. And now i just meet the two at the same time : life can be nice !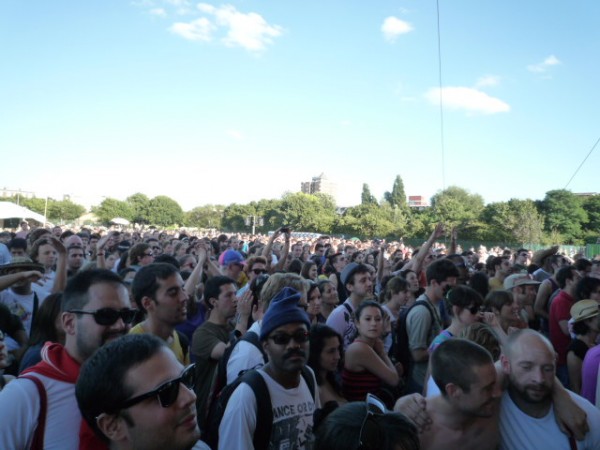 So I just went out and listened to their great show.

Ariana (Quantic's wife), Luzmira (Jack'wife), Hugo, Quantic in the park.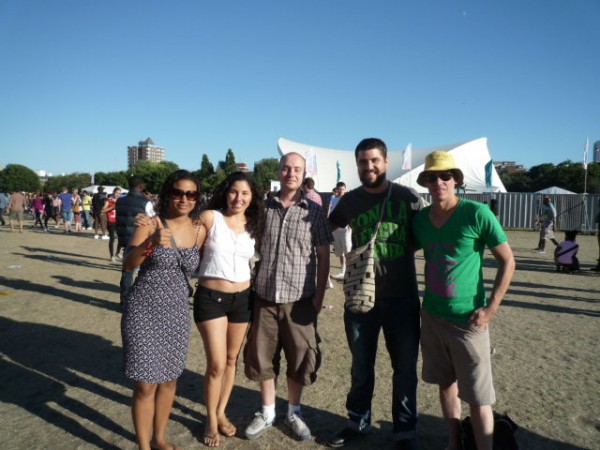 Quantic & Hugo speaking about music.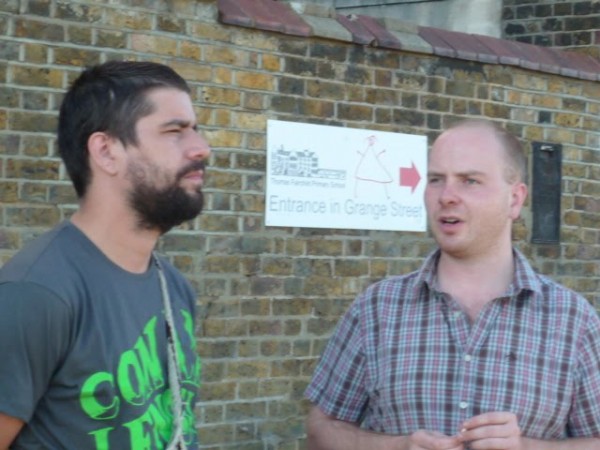 Now let's go to eat ! The famous Pakistanese place : Lahore Kebab House.
Lahore Kebab House
2 Umberston Street (off Commercial Road)
London
Tél : 020 7481 9737 or 020 7481 9738
website
"On of the most famous pakistanese restaurants of London. Hugo Mendez & his friends confirmed that Brick Lane was full of crap indian restaurants.
Lahore has been opened in 1971. It's often busy and croweded so sunday night around 19, 20 is a good option.
They serve also certain dishes only from wednesday to sunday.
Lahore is the capital of Penjab and the second biggest city of Pakistan after Karachi with 7 million of inhabitants."
Then the Bar 23, a cool bar in a Turkish area.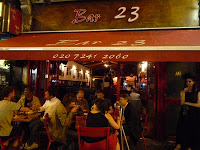 ———————————-
MONDAY
Monday, we go back to Sofrito's office. There is a cool bar on the top of the building, it's called The Second Floor.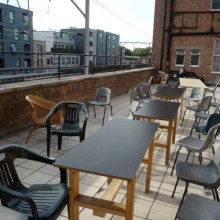 Time for a sane breakfast.
It's hold by 2 italian brothers, Luigi & Enrico, originally from Sardenia. They do a super nice Bruschetta which is rare in Paris cause people like to make money with selling bullshit for 7 euros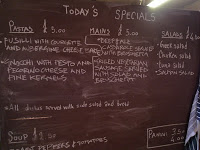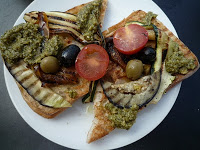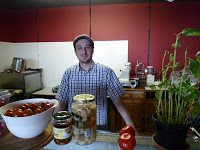 Monday night is Turkish time :Mangal
Mangal Ocakbasi
10 Arcola Street,
London E8 2DJ
Tél : 020 7275 8981
website
"A wicked turkish restaurant with a fabulous mix grilled plate full of top quality meat. A bit like the Lahore restaurant : serious, clean and no fuss. The place is located in the turkish quarter of Dalston in Hackney."
———————
TUESDAY
End of the trip, before I leave, Hugo takes me to a good Fish & Chips "Fish Central" which now does not only the Fish and Chips but also some nice grilled fishes.
Fish Central
149-151 Central Street
Londres
Tel: 020 7253 0229
le site
" One of London's most famous Fish and Chips has become a reference fish restaurant. Very good prices for a quality service."
I am writing now all the reviews about each restaurant and some cool videos are about to come.
Et bien sûr, je vais envoyer la version française. Mais je voulais que les personnes citées dans cet article puissent le lire rapidement.
See you soon !
Vous pouvez effectuer un don pour me permettre de continuer à effectuer mon travail en toute indépendance et à vous fournir des plans correctement sourcés.
A question? A reaction? We'd love to hear your feedback!