716 Exclusive Mix – Irregular Disco Workers : Mediterranean Workspace Mix

09.03.15 - Guillaume - 716lavie
Le duo italien composé des djs Andrea Frittella & Gregorio Assandri; également créateurs du label Disco Volante recordings m'enthousiasme : éclectisme, funkyness et science du mix groovy, bienvenue sur 716; pour les présentations façons Who's Who, c'est la porte à côté!
The Italian duo of djs Andrea Frittella & Gregorio Assandri, also owners of the label Disco Volante recordings  is still so exciting : eclecticism, funkyness and savoir faire regarding groovy mixes, welcome on 716; for longer intros, please ring next door!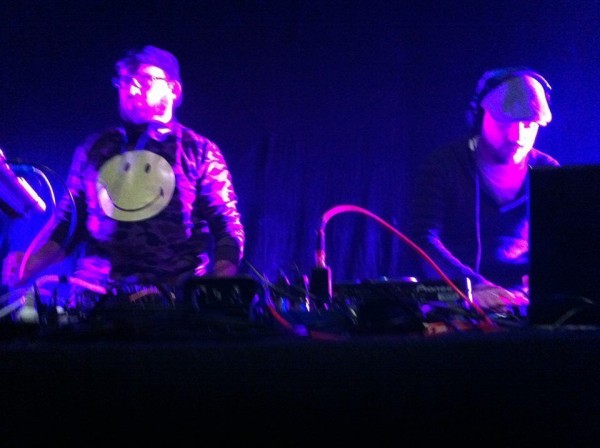 1. Johann Agebjorn – Careful [Paper Bag Records]
2. A.r.t. Wilson – Rebecca's Theme (Water Theme) [None]
3. Tim simonec – Too Hip Too Retire [Varèse Sarabande]
4. Vakula – Joywind [Leleka]
5. Populous – Night Safari [Bad Panda Rec]
6. Harold Faltermeyer – Top Gun Anthem [Columbia]
7. Aby Ngana Diop – Liital (Michael Ozone Liital Rhythm) [Awesome tapes from Africa]
8. Clap! Clap! – Kwasi Storm (Kianumj) (Tape Dub) [Black Acre]
9. Le Orme –L'equilibrio [Philips]
10. Private Agenda – Déjà vu [International Feel
11. Mugwump , Mungolian Jet Set – Until You're Worth it (Andrew Weatherall Remix) [Subfield]
12. Vincent Floyd – Frozen Tundra [Rush Hour Recordings]
13. Luminodisco – La Mission [Hell Yeah!]
14. Venice Beach Feat. Shindu – You can't stop me [Nang Records]
15. Boot & Tax – Balkan Youth [Meant Rec.]
16. Turzi – Condor (Matias Aguayo Remix) [Record Makers]
17. Todd Terje – Leisure Suit Preben (I:Cube Remix) [Olsen]
18. Romare – Roots [Ninja Tune]
19. Sueno Latino -Sueno Latino [Italian Records]
20. Quiet Fire – Horizon (Irregular Disco Workers Summer Horizon) [Kraak Records]
21. Max Skiba – Shanghouse [Full Pupp]
22. Offset –Disturbed (Jahrle Brathen Remix) [Correspondant]
23. Hercules & Love Affair – Do You Feel The Same (Todd Terry Remix) [Defected]
24. Tuff City Kids Feat Shan – Highlights [Permanent Vacation]
25. Daniel Avery – New Energy (Beyond The Wizard Sleeve re- animation) [Phantasy Sound]
26. Deep88 & Melchior Sultana – Days Go By [12 Records]
27. Skream – Still Lemonade (Redshape Remix) [Crosstown Rebels]
28. Marco Antonio Spaventi – Trovati Qualcun'altro [Pizzico Records]
29. Pall- O –Tino – Limited Minds [Klop Music]
30. James Rhod -Starke & Hatch (Irregular Disco Workers Remix) [No Static]
A question? A reaction? We'd love to hear your feedback!