716 Exclusive Mix : Humberto Pernett – Pernett May 2011 Mix

21.05.11 - Guillaume - 716lavie
I discovered Humberto Pernett's work during my frist trip to Colombia and immediately liked his laid back vibe made of true cumbia spirit mixed with funky electronic groove. Pernett is the future of Colombia, roots and international, dubby & rumbero, cool & bacano.
He records some regular podcasts but this time he did a special selection for 716 Music.
It's with a great pleasure I welcome el sonido del caribbean raver or del raving cumbiero Humberto Pernett on 716 !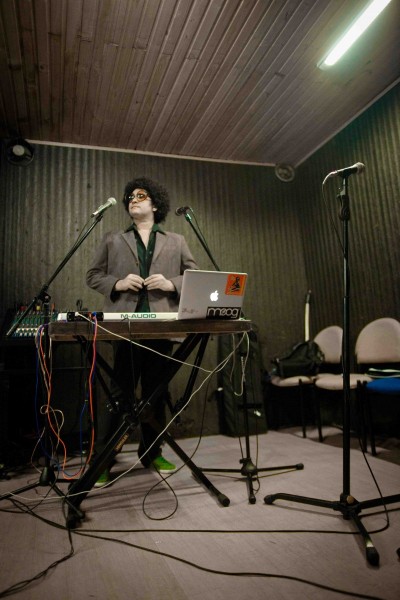 1) Pernett – Caribbean Raver (remixed by Cesar Caballero – Pensamiento Rebelde)
2) Pernett – La Vida No es para llorar (Remixed by Mr.Pauer)
3) Pernett – El Mago (Remixed by Cesar Caballero)
4) Pernett – Huele a Mariacachafa (Remixed by Nick Sushi)
5) Son Palenque – Adios Batata (Remixed by Pernett)
6) Abelardo Carbonó – Sacalao (remixed by Pernett), New Order – Blue Monday (Pernett, Quantic & Lido Pimienta)
7) Paul Simon – Love is eternal Secret Light (Remixed by Pernett)
8) Basement Jaxx – Where's Your Head At? (Remixed by Pernett)
9) Pernett – Caribbean Raver (Remixed by Toy Selectah)
10) Pernett – El Baile del Guevatronik (Pernett feat. Fangafrika & Grandanes)
11) Pernett – La Rumba Bacana II (Pernett)
12) Etelvina Maldonado ) – Llorando (remixed by Pernett)
13) Pernett – Ponte Firme
14) Pernett – La Extinción
15) Tego Calderon – Tu le diste al Suiche (Remixed by Pernett)
16) Daft Punk – E.O.L. (Remixed by Pernett)
17) Carlos Roldán – Mariposa (Remixed by Pernett)
18) Pernett – La Rumba Bacana (Pernett Feat. Hugo Candelario /live)