Berlin (Germany)

08.09.17 - Klaudija
- Guide -
The Berlin map with all the restaurants suggestions from the 3 artists below
- Restaurants -
3 artists, all residents in Berlin, have shared they favourite food spots. Different people, different vibes.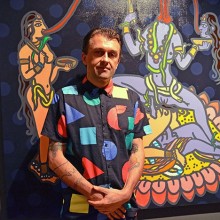 He is the number one African Rave master, the guy behind the Africaine 808 project and the Vulkandance parties. He was my guest for the Pacifique Force Party in Paris and did an amazing mix for the occasion.
Senegambia African food
Reichenberger Str. 72A, 10999 Berlin
Tel. +49 30 60031568
Eat the Jallouf Rice with roast fish at Senegambia African Food and try plenty of their homemade Hot Sauce.
Korea Haus Woon Kim – Jung
Nazarethkirchstraße 45, 13347 Berlin
Tel. +49 30 45798367
The best and oldest traditional Korean Restaurant in town… Bulgogi and the Roastfish are killers!
Taj Grill
Müllerstraße 52, 13349 Berlin
Tel. +49 30 91447884
Website
Authentic Pakistani Food…. Best Byriani's in town!!!
Gingi's Izakaya
Rykestrasse 47, 10405 Berlin
Tel. +49 30 44049397
Website
The best Sushi in town. The guy has studied Sushi for 10 years in Japan under 2 of the most prolific Sushi chefs in the world.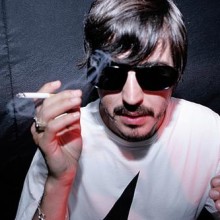 Robi Insinna aka Headman, a dj, a producer and a visual artist, boss of Relish recordings has been active in the game since 2000. He shared a summerish mix with 716 in 2010.
Bonfini
Memhardstrasse 3, 10178 Berlin
Tel. +49 30 24 72 66 70
Website

Very nice place to hang out and eat a plate of pasta. It used to be the main spot in Mitte a few years ago, where you could also go late to have just an espresso and an averna. As Mitte is changing a lot there are a few more options right now but it's still a cool spot to hang out.
Grill Royal
Friedrich Strasse, 105b, 10117 Berlin
Tel. +49 30 28 87 92 88
Website

If you wanna eat a very nice filet, entrecôte or steak tartare you should go to Grill Royal. You get a nice mix of people, a very arty nice interior and it's situated under the bridge near the river. It might be a bit pricy if people think Berlin is just cheap!
Transit
Sonntagstraße 28, 10245 Berlin
Tel. +49 30 26 94 84 15
Website
It is an Asian food place also in Mitte. There have been loads of new places and restaurants in that area in Mitte. They offer a very nice selection of small plates. You can choose between shrimps, meat and vegetables. Usually you are pretty full if you order 3 and some rice to go along with it. It has a nice uncomplicated atmosphere.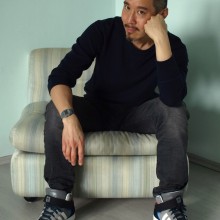 Daniel Wang has always defended the quality disco and the warm house grooves. His label Balihu records has hosted some of his productions, but also some great names such as Ilya Santana, Brennan Green.
Max Und Moritz
Oranienstraße 162, 10969 Berlin
Tel. 030 69515911
Metro: Moritzplatz (U8)
Open daily from 5 p.m.
Website
In Berlin, for "real German food" you have to go to "MAX UND MORITZ". This is near U8 (U-Bahn = The Metro) Moritzplatz, in Oranienstrasse. It is an old cabaret as well, and has been open for over 100 years.
The salads are delicious, the beer variation (such as Beer with Raspberry/framboise syrup) are truly local and authentic, and the meat dishes are deeply satisfying on cold nights. I love the Sauerbraten here (sour stewed beef), the Klopse (meat dumplings), almost all the dishes are great. Women or healthy eaters who still want to enjoy some meat: order one "Schlachtplatte" and split it among 3 people! It's a lot of meat!
Antep Sofrasi
Kottbusser Damm 36, 10967 Berlin
Tel. 030 69504855
Metro: Hermannplatz (U8)
Open daily from 11 a.m. to midnight
Website
Berlin is just as much a great city for REAL TURKISH FOOD. I don't have in mind only kebabs… I mean real Istanbul cuisine. If you have ever been to Istanbul and enjoyed the food there, you will know what I mean. Amazing stews, meats, vegetable soups. And the freshest kebabs too.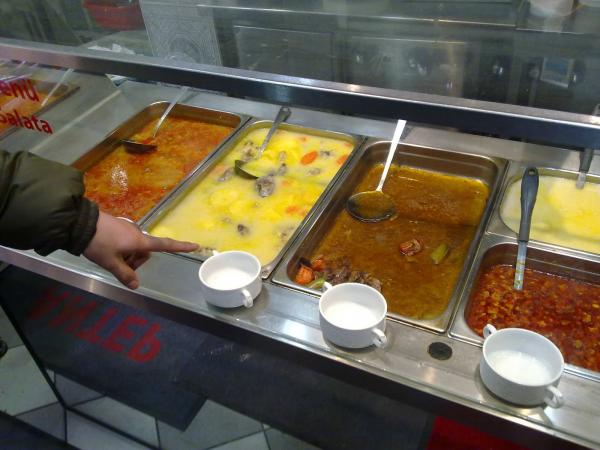 Rosa Caleta
Muskauer Straße 9, Kreuzberg, 10997 Berlin
Tel. 030 695 37 859
Metro: Görlitzer (U1)
Open from 6 p.m. to 1 a.m. from Tuesday to Saturday and from 2 p.m. to 1 a.m. Sunday. Closed on Monday.
Website
Owner Kirk and Chef Troy Lopez are  two Jamaicans from New York living in Berlin. Their Jamaican restaurant Rosa Caleta is famous in the Kreuzberg area.
Some immigrants as well as fans of dance music (those of the old school New York style) are hanging out there. I cannot recommend a particular dish because the menu changes daily and the decor is usually grand. On the menu: jerk chicken or beef and everything else.
"I don't even speak about Korean, Japanese and Chineese kitchen here in Berlin. Indeed culinary scene here is underestimated. The quantities are not big but QUALITY is often VERY GOOD!!!"