Daniel Wang – My Berlin Restaurants

11.04.11 - Guillaume - 716lavie
Les photos sont prises par Daniel Wang, producteur de musiques électroniques
Photos taken by Daniel Wang who is a producer and a dj specialized in disco and electronic music
1) Max Und Moritz
Oranienstraße 162
10969 Berlin
Tél : 030 69515911
Métro : Moritzplatz (U8)
Ouvert tous les jours à partir de 17h
→ le site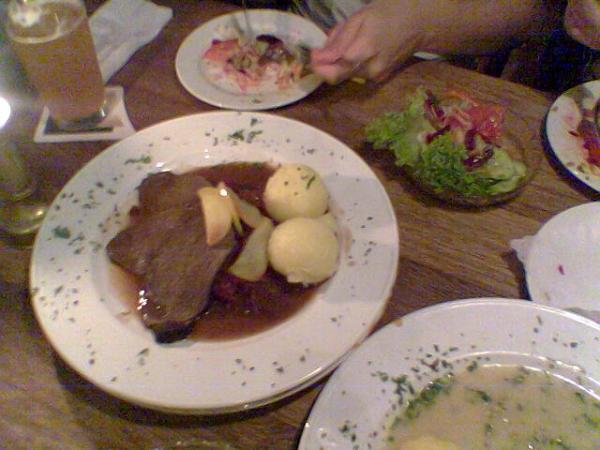 A Berlin pour goûter de la vraie cuisine allemande, il faut aller à "Max Und Moritz". C'est près de Moritz Platz sur Oranienstrasse. C'est un ancien cabaret qui existe depuis une centaine d'années. Les salades sont top, les variétés de bières sont typiques du coin (comme la bière au sirop de framboise), et les plats de viande font vraiment du bien les soirs de grand froid. Je kiffe le Sauerbraten qu'ils font ici (rôti de bœuf mariné au vinaigre ), le Klopse (boulettes de viande) en fait presque tous les plats sont super bons.
Pour les femmes et ceux qui veulent manger sain, vous pouvez quand même commander de la viande : prenez un "Schlachtplatte" et partagez le en 3. Ca fait beaucoup de viande.
In Berlin, for "real german food" you have to go to "MAX UND MORITZ". This is near U8 (U-Bahn=LeMetro) Moritzplatz, in Oranienstrasse. It is an old cabaret as well, and has been open for over 100 years.
The salads are delicious, the beer variations (such as Beer with Raspberry/framboise syrup) are truly local and authentic, and the meat dishes deeply satisfying on cold nights. I love the Sauerbraten here (sour stewed beef), the Klopse (meat dumplings), almost all the dishes are great. Women or healthy eaters who still want to enjoy some meat: order one "Schlachtplatte" and split it among 3 people!
It's a lot of meat!
2) Antep Sofrasi
Kottbusser Damm 36
10967 Berlin
Tél : 030 69504855
Métro : Hermannplatz (U8)
Ouvert tous les jours de 11h à Minuit
→ website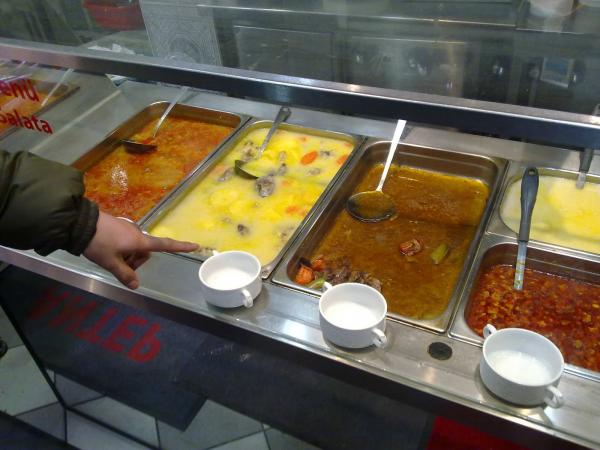 Berlin est une super ville pour goûter de la vraie cuisine turque, pas des kebabs, de la vraie cuisine d'Istanbul.
Allez à Antep Sofrasi. Si vous avez déjà été à Istanbul et que vous avez aimé la cuisine là-bas, vous savez de quoi je parle.
Des râgouts hallucinants, des viandes, des soupes de légumes. Et aussi des kebabs super frais.
Berlin is just as much a great city for REAL TURKISH FOOD. I dont mean kebabs.. i mean real istanbul cuisine. Go to: ANTEP SOFRASI, address is Kottbusser Damm 36, 1 minute north from U8 Hermannplatz.
If you have ever been to istanbul and enjoyed the food there, you will know what i mean.
Amazing stews, meats, vegetable soups. And freshest kebabs too.
3) Rosa Caleta
Muskauer Straße 9,
Kreuzberg
10997 Berlin
Tel : 030 695 37 859
Metro : Görlitzer (U1)
Ouvert de 18h à 1h du Mardi au Samedi et de 14h à 1h le Dimanche, fermé le Lundi
→ le site
Le propriétaire Owner Kirk et le chef Troy Lopez sont tous deux des jamaïcains de New York vivant à Berlin. Leur restaurant jamaïcain Rosa Caleta est fameux et se trouve dans le quartier de Kreuzberg.
Les immigrés tout comme les fans de dance music (ceux de la old school new yorkaise) se retrouvent ici. Je ne recommanderai jamais assez la cuisine qu'ils font. Le menu change tous les jour et le décor est plutôt grandiose.
Au menu : poulet jerk ou boeuf et tout le reste.
Owner Kirk and Chef Troy Lopez are Jamaica / New York / Berlin
There is a fabulous Jamaïcan restaurant in Berlin Kreuzberg called Rosa Caleta.
Immigrants and real dance music lovers as well (from the OLD days of NYC)…
I cannot recommend the food enough. The menu changes daily and the decor is casually grand. Jerk chicken/beef and everything else too.
"Et je ne parle meme pas des coréens et des japonais et chinois
ici a Berlin. en effet la scene culinaire ici est sous estime.
il n y a pas de grandes quantites mais la QUALITE est souvent TRES bonne!!"
Danny

Vous pouvez effectuer un don pour me permettre de continuer à effectuer mon travail en toute indépendance et à vous fournir des plans correctement sourcés.
A question? A reaction? We'd love to hear your feedback!