One day and one night at Beauvais before my flight (Beauvais)

03.02.16 - Guillaume - 716lavie
- Infos Pratiques -
– From the airport 
The line 12 goes quickly to the city centre : 1 euro the ticket for the whole day.
– The visitors bureau
1 Rue Beauregard, 60000 Beauvais
Ph :+33 (0) 3 44 15 30 30
website
You have a tourist information point at the airport, they'll be glad to give you tips as people from Beauvais would be more than happy to see people having a stop by the city centre. The points are closed during lunchtime from 11AM to 3PM ; during this interval, there are people walking around the airport to give you infos.
- Le résumé -
Beauvais, you know? This city where you go for cheap flights with Ryanair or Wizzair? Have you ever considered spending some time there? Maybe not a week or a month, but at least one night or one day? Definitely worth a visit, even for the day. You can get a blablacar from or to Paris for 5 euros.
- Un peu d'histoire -
Beauvais was founded in 52 BC by Jules Cesar himself.
Very sad and curious story of the city goes back to the Second World War when wooden buildings in the city center were destroyed. Two German pilots were supposed to bomb Fribourg in Germany instead of Dijon in France. When they realized their mistake, they couldn't tell Hitler what really happened, so a version has been created giving the French the responsibility of the bombings. Hitler got mad and decided to bomb a middle age city in France as a revenge. They had the choice between Le Mans and Beauvais. They had chosen Beauvais, probably because it was closer.
Current city center has been rebuilt and although it is a small one, it is pleasant to walk around.
- Hôtels -
B & B la Salamandre
10 Rue Marcelle Guedelin, 60000 Beauvais
Phone : 06 14 87 59 53
Bus Stop : Félix Faure (Line 12 since the airport)
La Salamandre is a new b and b that has opened in Spring 2015. It is a full house that has been entirely renovated and decorated like a boutique hotel. The rooms are amazing, very quiet (it is in a street just behind the city centre, you can see the cathedral from some rooms). Laurent has made the interior himself and I was pretty impressed. One remark : the showers are huge in every room and I love that!!! No curtain, nothing. Last but not least, guess what? The bus from the airport, line 12, has a stop 200 meters away. Double rooms cost between 90 and 130 euros. If your company is three people, you can book a room for 3, then it is about 40 euros each.

The hotels that have been recommended to me, but that I couldn't try myself :
Hôtel de la Cathédrale
11 Rue Chambiges, 60000 Beauvais
Phone : 03 44 04 10 22
website
Vey central.
Château d'Auteuil
Route de Noailles
60390 Berneuil en Bray
Tél : +33 (0)6 98 95 51 05
website
Expensive but sumptuous environment, 10 minutes by car from Beauvais
La Roulotte de Troussures
6 Impasse de la Ruellette, 60390 Troussures
Phone :03 44 07 95 43
website
Nothing to do with the previous one, here you sleep in a caravan set up in the garden of a cosy house, a few kms away from Beauvais.
- Lieux -
The Cathedral 
Beauvais has one of the most beautiful cathedrals in France. The gothic nave is 50 meters and is considered the highest in the world.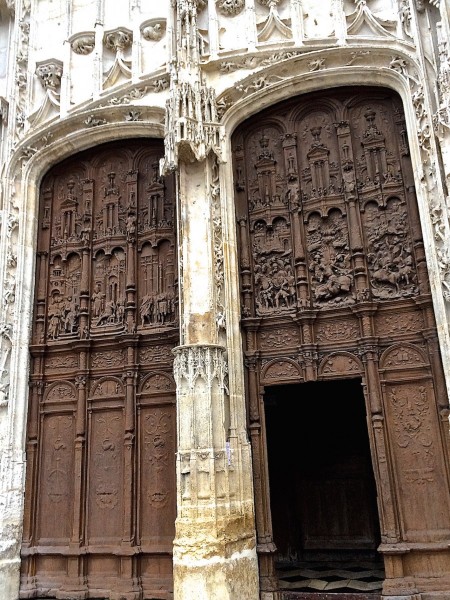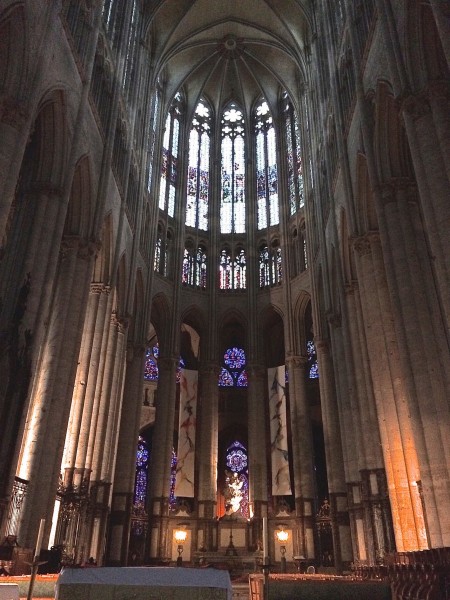 Inside you'll find stunning stain glasses from the 13th century. The typical concept of the gothic period is the light as a symbol of God.
Indeed the walls of the cathedrals were colourfully painted at the time and the only difference with the stain glasses was the light coming through, as a divine presence that gives existence to the representations.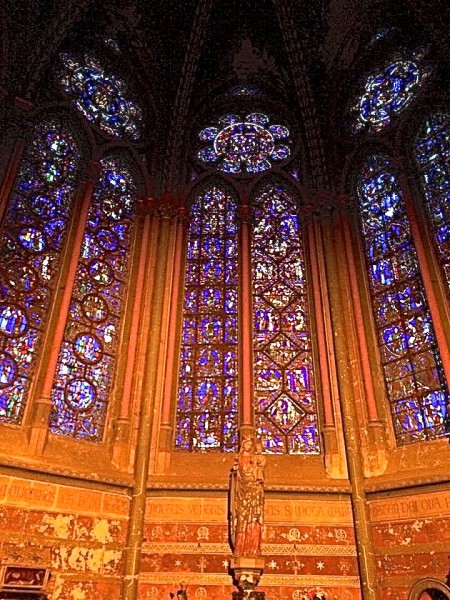 Also, inside the cathedral you will find an impressive clock that has been built in the end of the 19th century by Auguste Vérité (means truth). It is composed of 90000 pieces! There is a show every hour, like in Prague, when the figures come out, and it costs 4 euros.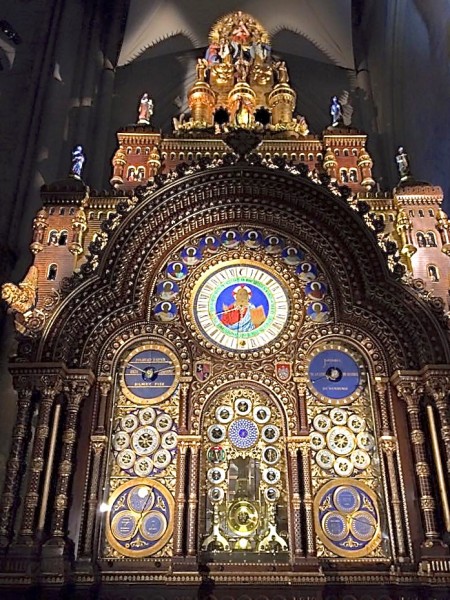 The Saint-Etienne church
At the time, the cathedral was the VIP church built for the bishop, but the church favoured by locals was Saint Etienne. I even know some people who prefer it more than the cathedral, but chut!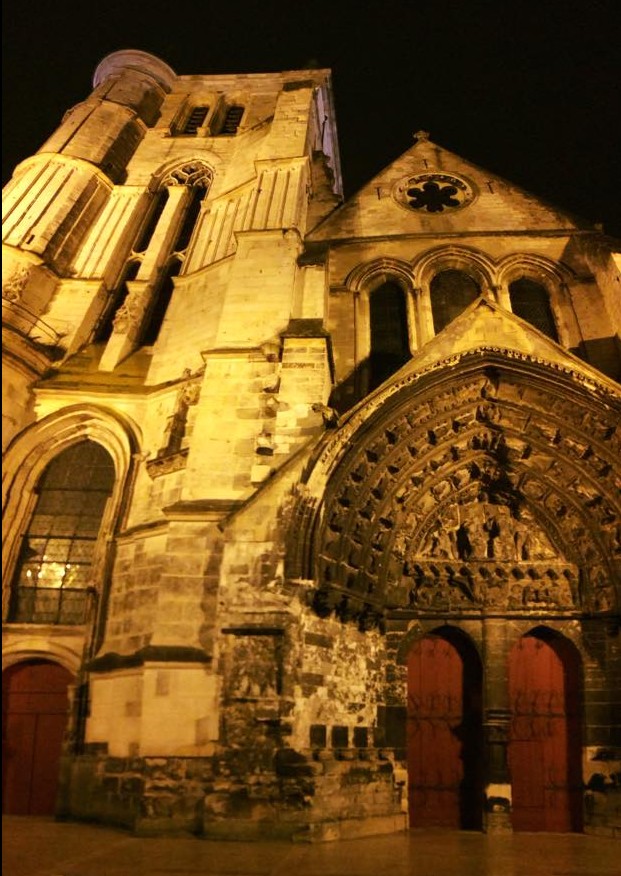 Also : 
– La Galerie nationale de la Tapisserie. It is located right next to the cathedral; in the basement, you can also see the rest of a roman gallery. ,
– the Maladrerie  Saint-Lazare. You can take a bus to visit this old leprosarium.
– the village de Gerberoy. Japanese in particular are mad about this cute village, where timbered houses are alongside Italian gardens. The festival of the fête des Roses, created in 1928, is an event not to be missed the 3rd sunday of june.
- Restaurants -
Vents d'Anges
3 Rue de l'Étamine, 60000 Beauvais
Phone : 03 44 15 00 08
le site
We had a nice dinner at Le Vents d'Anges, a French restaurant with a large wine and whisky selection, located right in front of the Saint Etienne church.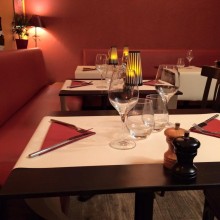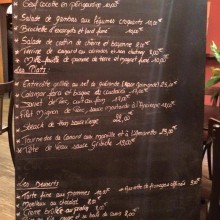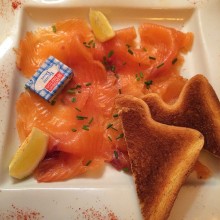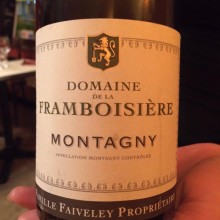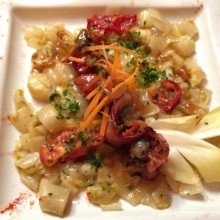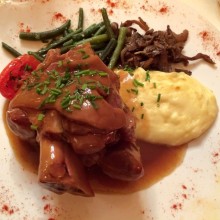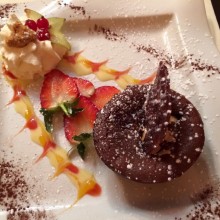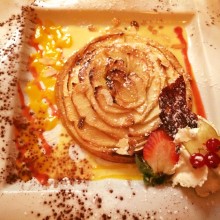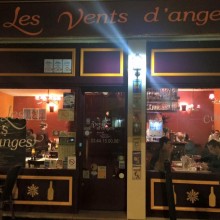 The restaurants that have been recommended to me, but that I havent tried myself :
Lebanese restaurant Al Karma
21 Rue de Calais, 60000 Beauvais
Phone :03 44 05 04 52
One Lebanese restaurant, open late (until 23h), it is appreciated by locals and located just in front of the amazing b and b where we stayed.
La Part des Anges
1 Rue Gui Patin, 60000 Beauvais
Phone : 03 44 15 27 97
You have other options including La Part des Anges that has – from what I heard – a cozy atmosphere with sofas.
- Cafés -
Café de La Paix  
51 Place Jeanne Hachette, 60000 Beauvais
03 44 45 67 36
Un café avec des prix plutôt raisonnables face à la place de la mairie et la statue de Jeanne Hachette, la patronne de la ville.
- Clubs -
L'Ouvre Boîte
8 Avenue de Bourgogne, 60000 Beauvais
Phone : 03 44 10 30 80
website
L'Asca is a cultural complex, a bit outside the city. They have an independent cinema "Agnes Varda", a multimedia centre and a concert venue "L'ouvre boîte", dedicated to the current music.We've been there for the show of Feu! Chatterton, a great French pop rock band. The drinks are only 2,50 for draft local beer and 3 for Heineken.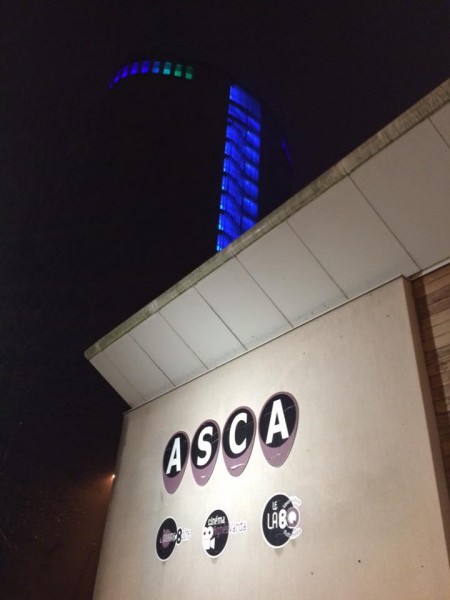 I have assisted to a very good concert of Feu! Chatterton, the pop rock French band and I have been pleasantly surprised by  l'excellente acoustics of the room, and also by the sweet prices at the bar (between 2,50 & 3 euros for a draft beer).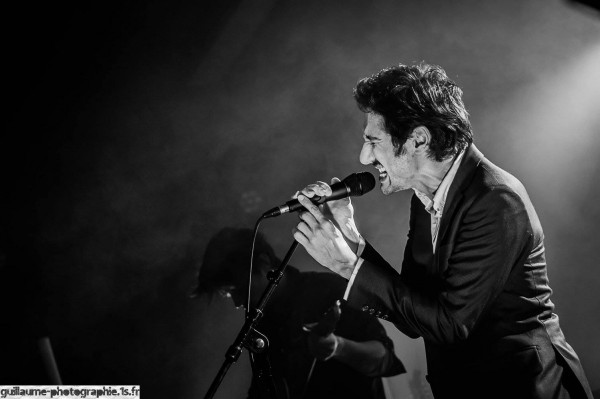 Elispace
3 Avenue Paul Henri Spaak, 60000 Beauvais
Phone :03 44 10 01 01
website
Another venue for mainstream shows.