Solution Bike – Valencia (Spain) en

25.04.14 - Guillaume - 716lavie
- Le résumé -
The tourism office in Valencia had reserved for me a guided  bike tour that was very much like the Vrai Paris ones ( authentic, mixing history and social, cultural day to day life)
This is where we got our bikes: the man was French, his wife Spanish.
The bikes were really good I thought, Dutch style but very comfortable and easy to use, with a basket at the front.
There's probably other bike rentals in Valencia, but this is a good deal.
Valencia is a city that is bike-friendly because its historical center is often pedestrian.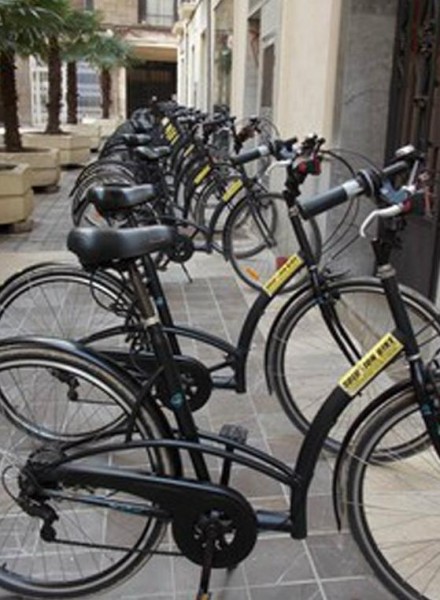 Vous pouvez effectuer un don pour me permettre de continuer à effectuer mon travail en toute indépendance et à vous fournir des plans correctement sourcés.
A question? A reaction? We'd love to hear your feedback!