The Gaiki Farm-Tukums (Latvia)

17.02.15 - Guillaume - 716lavie
Gaiķi
Tukuma novads Slampes pagasts
Tukums

+371 26264672
Take the bus to Jelgave and get off at the Ozolnieki stop or take a 5 euro taxi.
- Le résumé -
You absolutely have to go, Helena is an extraordinary character and her farm "breathes" her passion for organic fruit and vegetables.
- Lieu -
The organic strawberries grow on the ground here. Careful: you don't wash them with water because it takes away from their natural flavor. There's also hundreds of tomato varieties. There's more than 150 types of plants that make you healthy in countless ways; Helena told me she had pretty much all the Latvian endemic plants in her garden. Like she says: "All plants and fruits help to keep you healthy".
She also makes her sugar, her oil, her jams, her marinades, her juices.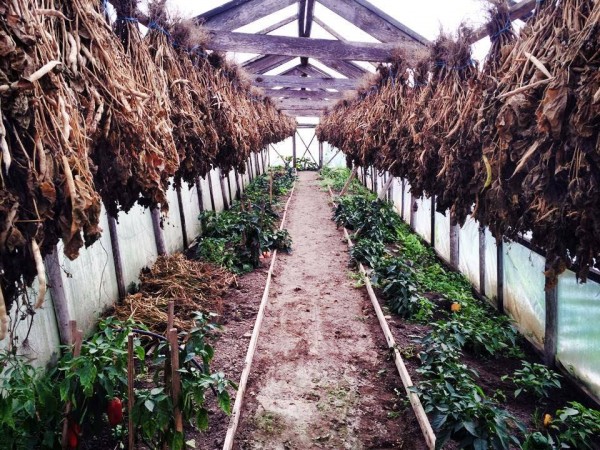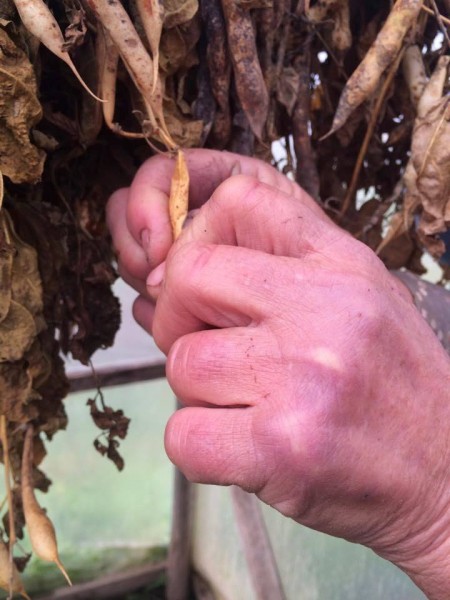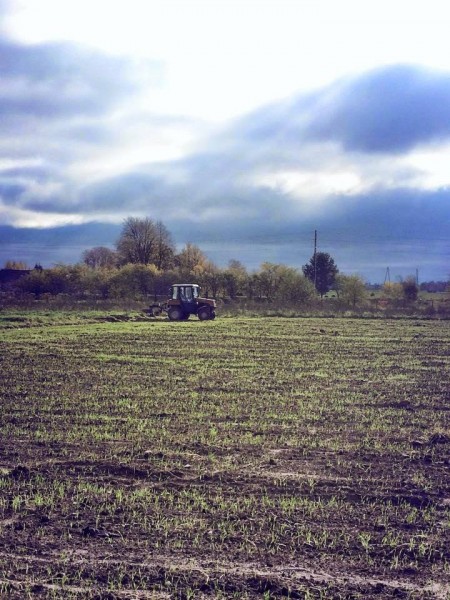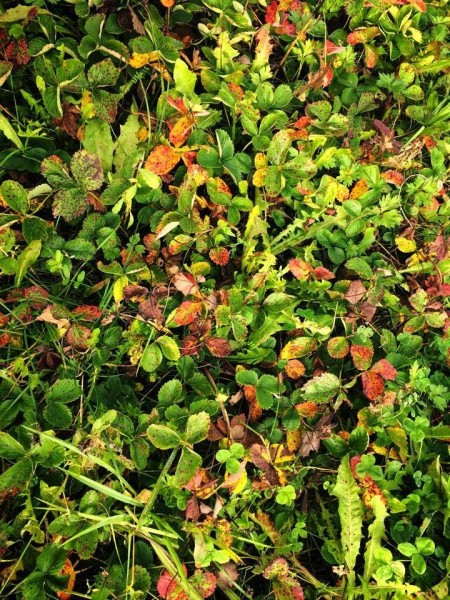 She has around forty rabbits, but it's for her own consumption only:)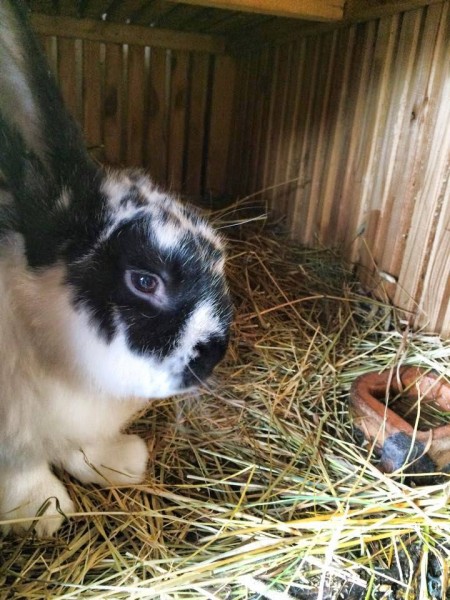 During the visit at the farm, you can cook with her. One suit and a hat later, we're off in the kitchen mixing up squash and quince which will end up tasting sweet even though no sugar was added.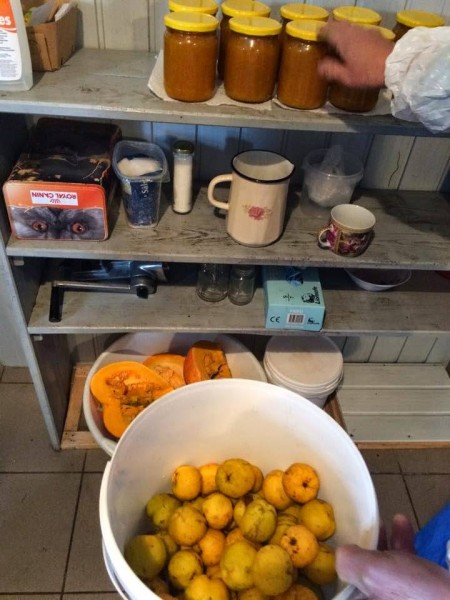 She has a binder full of hundreds of squash recipes that she took from newspapers.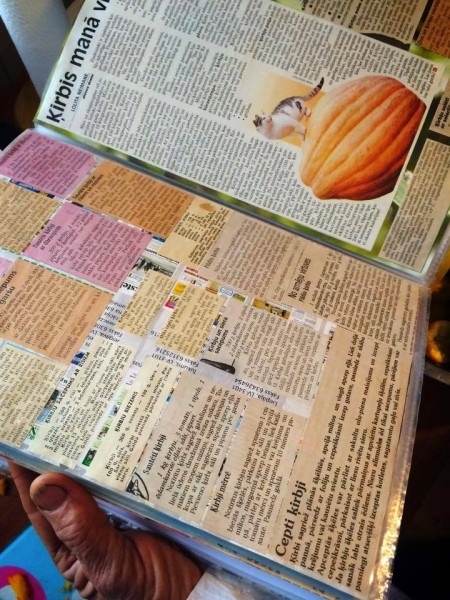 - L'équipe -
Helena is retired, but decided she wouldn't be inactive. She hopes to be an example for all retirees, to show them that life doesn't end when your professional life does.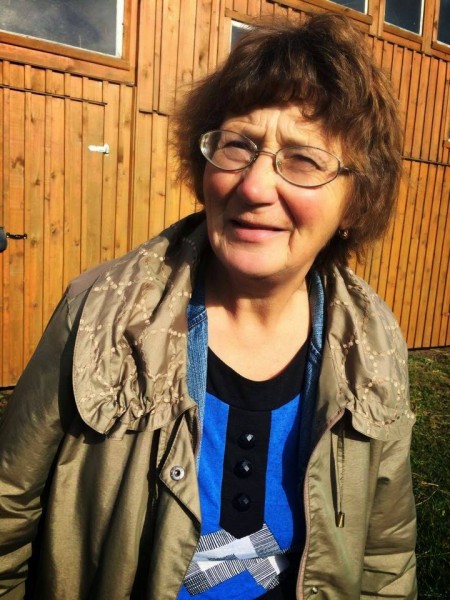 - Le repas -
You also get a tasting during your visit if you ask for it, it'll cost you 1.50 euros:)
So, so good, that pork, those gherkins, that kind of ratatouille with vegetables from her garden, the taste of what is real.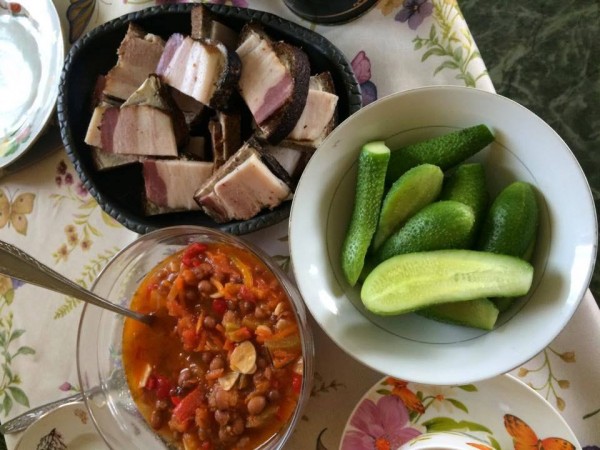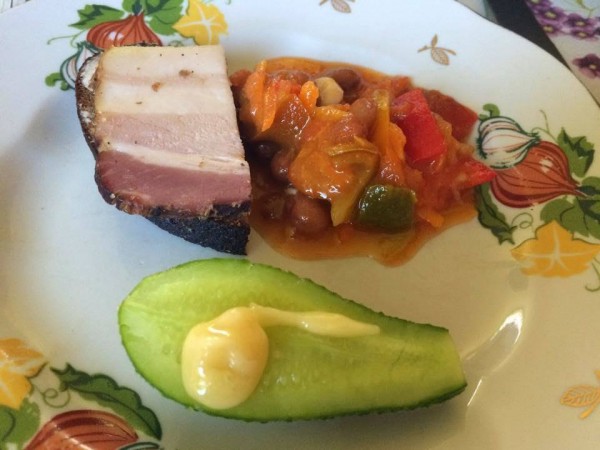 She showed us three ways of eating her squahs and quince mix. I brought some back to Paris, and I enjoyed eating it every which way: on cheese, on yogurt, on bread, etc..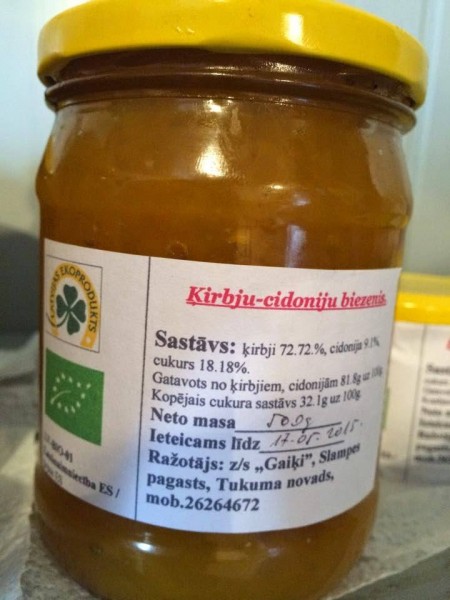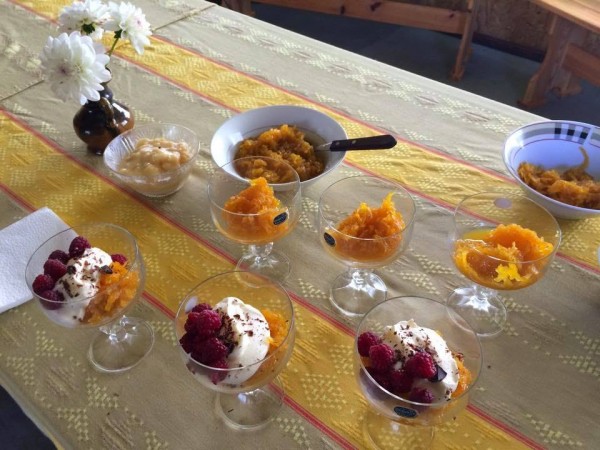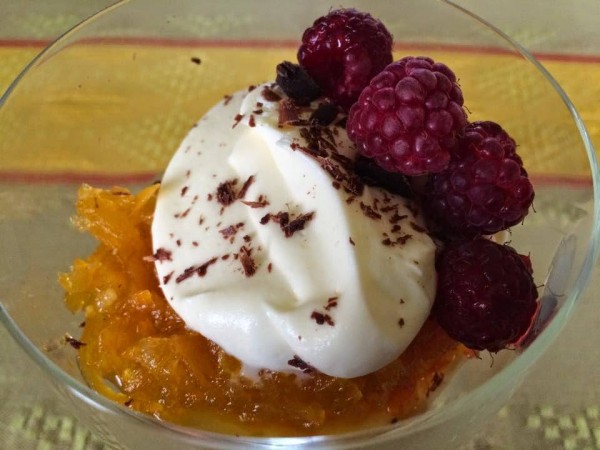 Or with a little Black Balsam:). Black Balsam is a " traditional Lativian bitter produced from numerous natural ingredients mixed with pure vodka to make a drink at 45 degrees in alcohol content according to wikipédia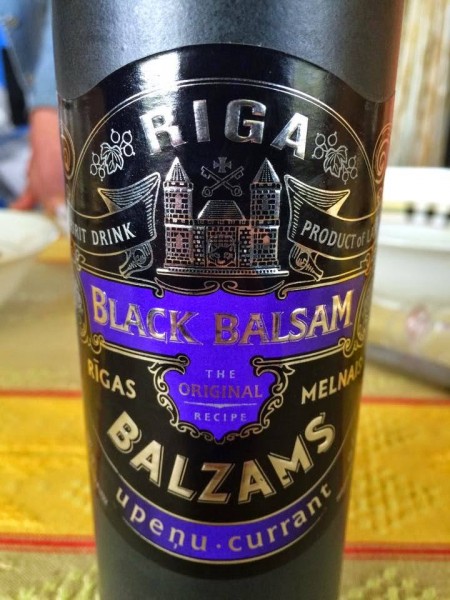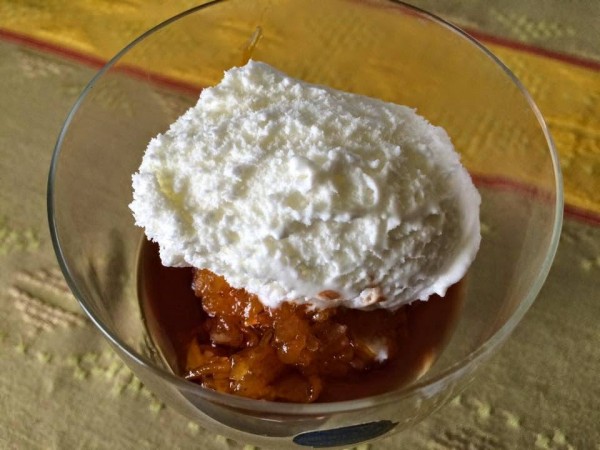 Vous pouvez effectuer un don pour me permettre de continuer à effectuer mon travail en toute indépendance et à vous fournir des plans correctement sourcés.
A question? A reaction? We'd love to hear your feedback!