716 Exclusive Mix – Sébastien Grand : Jamaican Vinyl Selecta

03.02.15 - Guillaume
Sébastien Grand is my buddy since high school. He became a renowned producer since and has worked with some of the biggest names of house music (Louie Vega, Kerri Chandler, Dan Ghenacia,…). He is also a reggae collector and shares with us a part of his collection : here is his selection smoothy and groovy for life lovers, totally our vibe @ 716.
« I'm a french electronic producer and dj based in Paris. I'm more involved into house music but I love all kind of music, when it's good .
Guillaume from 716 is a very good and old friend. Once, he was at my home and when he saw my vinyl's collection, he discovered some reggae's vinyl.
From that, he asked me to do an exclusive reggae mix for 716, and it was a real pleasure to do this mix for Guillaume and all the 716 listeners, I had fun !
All the music contained in this mix was produced in Jamaica.
Hope you'll like it »
Sébastien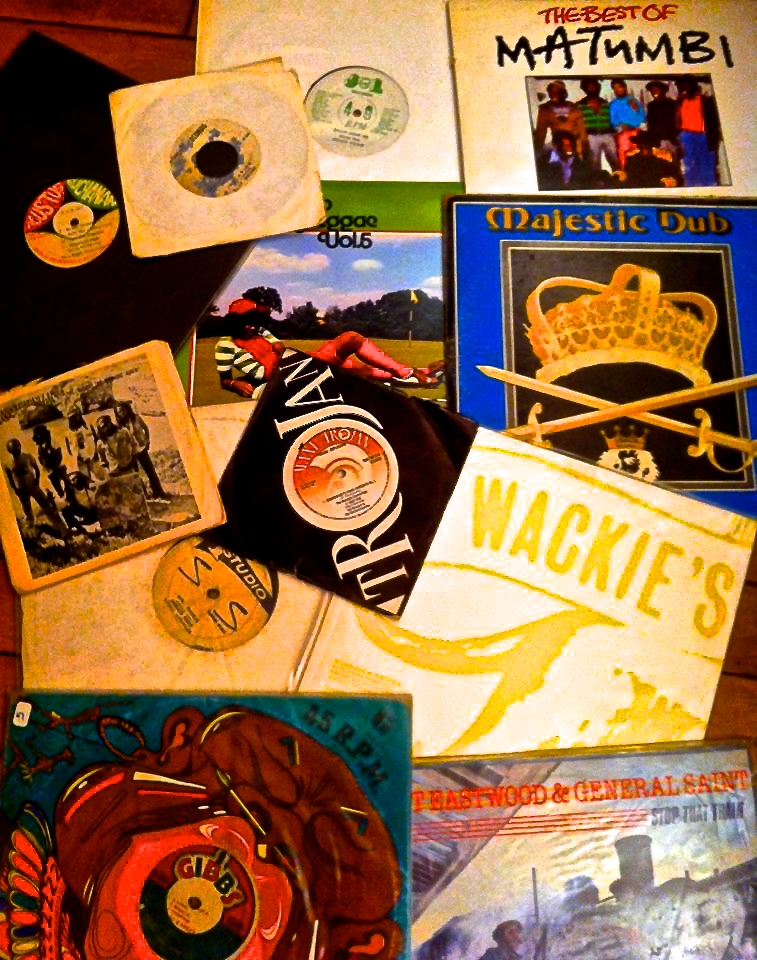 Sébastien Grand est mon pote depuis le collège! :), devenu depuis un producteur reconnu ayant travaillé avec de grands noms de la house (Louie Vega, Kerri Chandler, Dan Ghenacia,..). C'est aussi un collectionneur de reggae auquel j'ai proposé de partager ses galettes sur 716. Voici sa sélection tout en finesse et sans effets de manche pour se la couler douce avec du bon son, tout ce qu'on aime sur 716.
« Je suis un producteur de musiques électroniques et un dj parisien. Je suis majoritairement impliqué dans la house music mais j'aime toutes sortes de musiques, du moment qu'elles sont bonnes.
Guillaume de 716 est un très bon et vieil ami. Une fois, alors qu'il était chez moi et qu'il découvrait ma collection de vinyles de reggae, il m'a proposé d'en faire un mix exclusif pour 716. J'ai pris un énorme pied à réaliser cette sélection pour Guillaume et tous les kiffeurs de 716!
Toute la musique que vous écouterez ici a été produite en Jamaïque.
J'espère que vous apprécierez! »
Sébastien
1) Matumbi – Brother Louie (Inst)
2) Delroy Wilson – Whats Going On
3) Matumbi – Reggae Stuff
4) Brentford Disco Band (Jackie Mitoo & Clement Dodd) – Mo-Bay Dub
5) Tony Brown – Inflation (Main)
Tony Brown – Inflation (Version)
6) Prince Buster All Stars – 7 Wonders Of The World
7) Augustus Buchanan – It's Not Un-usual
8) Clint Eastwood & General Saint – Rock With Me
9) Rastafarians – Keep De Boogie Goin' (Boogie Dub)
Rastafarians – Keep De Boogie Goin'(Main)
10) Augustus Buchanan – Papa Was A Rolling Stone
11) Horace Andy – Mr Bassie
12) Augustus Buchanan – Weeping The Night (Joy In The Morning)
13) Magestic Dub (Joe Gibbs And The Professionals) – Bionic Encounter
14)Joe Gibbs And The Professionals – Xanadu & Sweet Lady
15) Val Bennett & The Revolutionaries – Take Five
16) Itopia – Sunshine Love(Version)