716 Exclusive Mix – Sture & Zwarre (Frak) : Deep Dark Dope Mix

15.09.14 - Guillaume - 716lavie
I love Frak's music, the legendary experimental Swedish trio operating since the last 80's : it is deep, dark and dope, exactly like the name of their 716 Exclusive Mix.
I proposed them to do a mix, the same day I had a positive answer, the same night I received a pix of them playing records with the legend "work in progress", the next day it was there.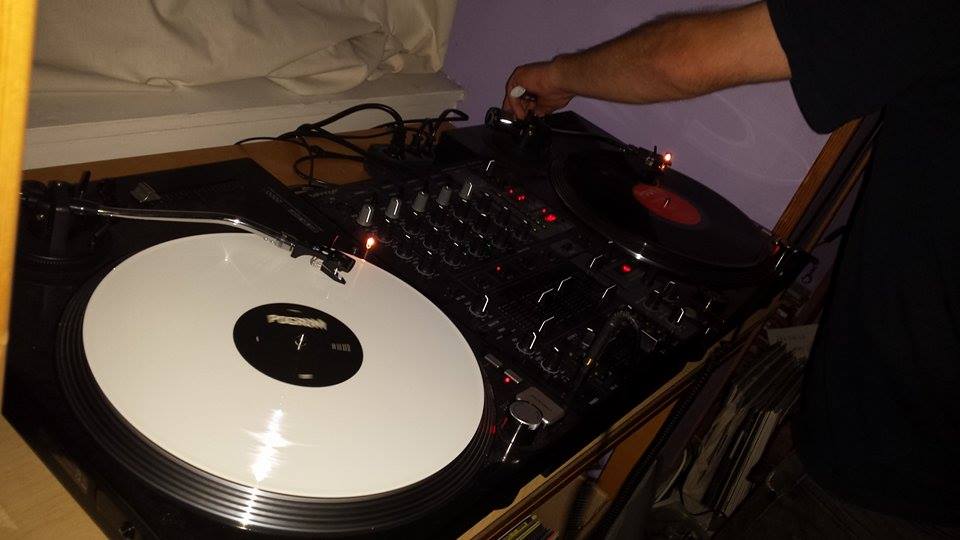 I like that : this raw pure energy that goes straight to the point. You know that I always prefer let the music speak than telling tons of stories, especially when there is a gap between the story of the band itself and their music. So I recommend you two very good interviews of them : on Resident Advisor and on Hartzine. And I let you with this deep dark dope mix made for 716 Music!
1) Tasaday – The fire is fallin (A Dull Note)
2) Frak – This is Lance (TSAR)
3) Depeche Mode – Everything Counts (Unofficial)
4) Skinny Puppy – Dead lines (Strut)
5) Onomatopeia – From the board of irresponsible people (Cheeses International)
6) Zoviet France – Norsch Inirsch (Red Rhino)
7) Kord feat. Annie Gylling – Black (Gooiland Elektro)
8) Skatebard – Sgnelkab (Kompakt)
9) Klinik – Obsession (Antler Subway)
10) Jeff Wilson – Outage (Geometric)
11) Cottam – Harsh side effects (Machine)
12) Paranoid London with Mutado Pintado – Transmission 5 (Paranoid London)
13) Synapse – Gas (Serotonin)
14) Tyler Friedman – A night in the woods (Kontra-Musik)
15) Rene Bandali – Tanki Tanki (Strut)
16) 'Lectric Workers feat. Funny Randon – The garden (Archivio Fonografico Moderno)
17) C-Schulz – Barbapapa (Entenpfuhl)
18) Underground Movement – Jammin Piano (DJ International)
19) Mario Moretti – Spaziotempo (Bordello a Parigi)
20) Miss Plug Inn – You and I (Bordello a Parigi)
21) Tapps – Burnin' with fire (Power)
22) Jan Svensson – Happening (iDEAL / UFOmongo)
A question? A reaction? We'd love to hear your feedback!