716 Playlists – Kelton Prima Playlist

13.01.12 - Guillaume - 716lavie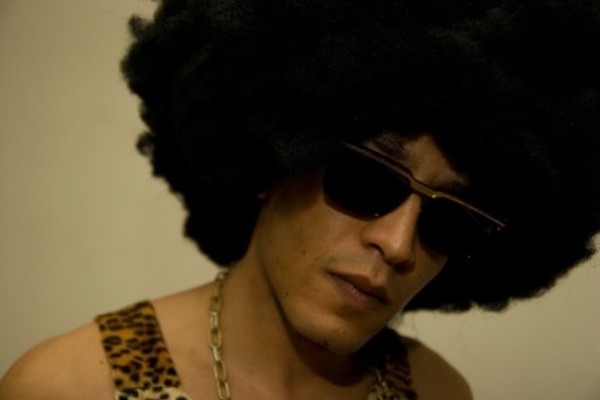 La playlist éclectique et surprenante de Kelton Prima. Il est toujours là avec ses prods funky electro, des maxis à venir, surveillez le soundcloud!

A very eclectic playlist by Kelton Prima. More funky releases to come!, check the soundcloud.
Hard Ton – Selfish (Kelton Prima Remix)
Hard Ton – Selfish Kelton Prima remix by Kelton Prima
1) Basil Poledouris – The Orgy (Conan The Barbarian Original Motion Picture Soundtrack)
Un de mes morceaux préférés de la B.O de Conan le Barbare. Basil Poledouris nous livre une sorte de ré-interprétation du "Boléro" de Ravel des plus exquises. De la grande orchestration !
One of my favs tracks from the Conan soundtrack. Basil Poledouris delivers a terrific re-interpretation of the Bolero by Ravel. Great orchestration!


2) Gigi Masin – Clouds
Un de mes plus beaux morceaux qui aura inspiré du bon monde. Un voyage introspectif dans un univers éthéré rempli de calme et de volupté.
One of the most beautiful tracks I know, it has inspired many. An introspective journey in a universe made of calm.


3) Fennesz – Seven Stars
Titre extrait du dernier maxi en date de Christian Fennesz qui poursuit ses aventures électro acoustiques de haute volée.
Track from the last 12″ by Christian Fennesz who continues his high quality electro acoustic adventures.

4) James & Bobby Purify – I'am Your Puppet
Une très belle ballade soul livrée par les deux frères Purify, issue de leur premier album sorti en 1967. J'adore la légèreté et l'énergie positive qui se dégage de ce titre romantique et très propret.
A very nice soul ballad by the two Purify brothers and from their first album released in 1967. I love the positive energy that comes out from this romantic song.

5) Teeel – 88mph
Une virée en ligne droite dans de grands espaces rythmée à coups d'envolées synthétiques galvanisantes.
A straight forward drive into deep spaces with energetic synthetic melodies.

6) :MARR – Nowhere To Be Found
Après m'être pris une claque par "Tank Business" voici un autre titre que j'affectionne tout particulièrement extrait de "Cabin Fever" le premier maxi de Marion Combes. "Nowhere To Be Found" se construit sur une montée que j'imagine sans fin tellement c'est bon.
After having been impressed by "Tank Business", this is another tune I really like from "Cabin feveré the first 12" of Marion Combes.
:MARR – "Nowhere To Be Found" (Cabin Fever EP) by :MARR

7) Danyel Gerard – Sexologie
Quand la scène psyché-rock française des seventies était à son top…
When the french 70's psych-rock was on top…


8) Bang The Party – Release Your Body (May Day Mix)
Classic de Detroit de la grande époque, de quand le piano était roi. De la house intemporelle comme j'aime et dont je ne me lasse pas.
A Detroit classic, from the time when keyboard was the king. Timeless house music.

9) Bubble – Bubblegum
Un de mes coups de coeur de l'année dernière. Ce titre obscur du début des eighties du belge Rudy Fabeck est aux antipodes des classiques electro disco assimilés. Quand l'humain prend le dessus sur la machine, la bonne humeur prime.
One of my favourite tracks discovered in 2011. This obscure production from the early eighties by belgian producer Rudy Fabeck is totally different from the classic electro disco tracks from that time. When the human dimension takes over the machine, the good mood is the winner.
This track can't be embedded so watch it here : http://youtu.be/Qo12CKNccGE
10) Armenta – I Wanna Be With You (Instrumental)
Les amateurs de funk exigeant seront comblés comme je le suis avec ce titre. L'instru tourne autour d'un beat, un riff de gratte mais surtout une ligne de basse énorme quand elle démarre et d'un vocoder des plus funky. Du pur boogie qui suinte par tous les pores !
The funk fans will be satisifed with this track. The instrumentation is just about a beat and a guitar riff, but most of all a huge bassline and some ultra funky vocoders. Pure boogie!

A question? A reaction? We'd love to hear your feedback!