Hugo Mendez – Mix + Interview + Playlist

17.03.10 - Guillaume - 716lavie
Hugo Mendez is the man behind one of the most respectable compilations of 2009 : "Tumbélé" released on the Soundway label and devoted to french caribbean sounds between 63 and 74.
Hugo is also part of the collective Sofrito.
He will be playing at the Soul Spektrum party at the Djoon the 26th of march.In the interview i connected music & food as i always do and Hugo was very receptive to that. So he did an exclusive mix for 716 that he called "Musique Pour aider La Digestion", "Music to help Digestion" (i'm a french guy translating in english a french expression used by an english boy, funny no?)
So hop, you play the mix and then you sit and relax and can read the interview peacefully and in good conditions.
Don't miss the dope playlist at the end.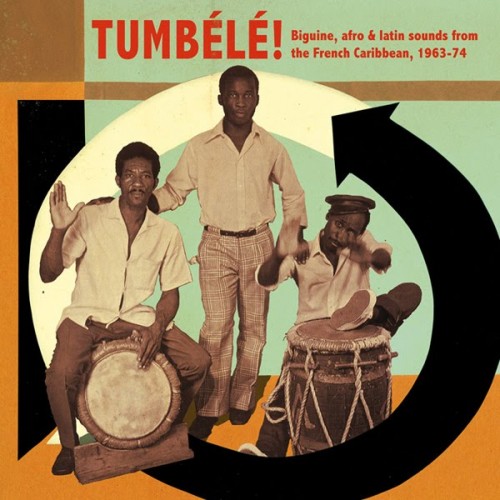 Tracklisting
1) El Recuerdo – Catalina y su Gran Combo
2) Tabu – Cyril Diaz Orchestra
3) Maracaibo – Beddoe's Limbo Orchestra
4) La Batatona – La Sonora Cordobesa
5) Mateau – Ibo Combo
6) Ecoute Ma Melodie – Eskill & Vicky avec Orch. Poly Rythmo
7) Soy Boricua – Super Combo
8) Calypso Music – Elsworth James
9) Imo – Black Truth Rhythm Band
10) Macakki – Etoile Number one
716 Exclusive Mix – Hugo Mendez : Musique pour aider la digestion Mix by 716 La Vie on Mixcloud
1) Basic question : how did you get into music?
I bought a bootleg tape of Jazz club classics that had Grant Green's 'Sookie Sookie' on it from Camden Market when I was about 13 years old – it blew my mind and I never looked back!
2) Since how long can you make a living with music?
That's a tricky question! I've been working with music as my main occupation for about 6 years, both working for labels and running events, although it is not necessarily the road to riches…
3) Have you always been into West Indies Sound? Otherwise how did it come?
I've always been into Latin music so when I started to dig into other sounds from the West Indies it was a natural progression. There has been so much musical mixing between Caribbean islands that many of the styles from different islands come from similar sources and relate to each other very closely.
4) How did you find the records which figure on the Tumbélé compilation?
The records were found all over the place – some in brocantes in France but mostly in Guadeloupe and Martinique.
5) Did you go to the West Indies? Which countries or islands? Do you have any personal connections with Haiti?
I have some good friends that run a sound system in Dominica (La Dominique, not Republique Dominicaine) so I have visited Dominica, Martinique, Guadeloupe, Ste Lucie and Marie-Galante several times to dig for music. I have never been to Haiti.
6) I run also 716 for nice authentic restaurants from all over the world and i like asking artists their favourite places. Do you have any places in West Indies you can recommend (even a small roots spot, everything if its good and friendly)? And in London?
There are countless great little spots to eat across the Caribbean – great poulet boucanné etcetera…. One of my favourite places to eat is probably Rudy's bar in Castle Bruce on the Eastern coast of Dominica – amazing food (cooked by local legend Philly) and a huge selection of home-made bush rum (rum arrangé) Some of the best calaloo and Braff (A Dominican fish stew) on the island – not easy to get to but worth the trip… Of course nothing beats catching your own fish and cooking it in the back yard!
For London Peppers & Spice on Balls Pond Road in Dalston does great Jamaican food and Tienda Tropicale on Holloway Road does some great Colombian food – the best Empanadas in North London.
7) Can you tell us a bit about Sofrito?
Sofrito started as some warehouse parties in East London – using old factory buildings for venues and playing the best Tropical sounds. We've had many great bands play at the events – people like the Poets of Rhythm, Quantic and Saravah Soul. The parties have always a great vibe – they're underground parties that attract music lovers and people that want to dance all night.
It has grown into a label and sound system (along with DJ Frankie Francis and MC Kwasi) that plays at many clubs and festivals across Europe, promoting heavy Tropical rhythms.
8) What's next for you? a new compilation?
I'm working on a compilation of Caribbean afro sounds (mainly from Trinidad) at the moment and slowly putting together Tumbélé volume 2, but I am also very busy with 12″ releases for the Sofrito label – I have lots of stuff waiting to come out! There will hopefully be a Sofrito CD at the end of the year if we have the time….

Hugo Mendez Playlist : 10 Tropical dancefloor classics
1) Je ne bois pas beaucoup – Les Ya Toupas du Zaire (Congo/Benin)
Un son funky soukouss/rumba qui ne rate jamais sur le dancefloor.
2) Rift Valley Groove – Tropical Treats Edit (Kenya/Sweden)
Du son funk d'Afrique de l'est, réédité par le crew Tropical Treats de Stockholm
3) Mawu wo Asie – Safoheni Djene et Appolos International (Ghana/Cote d'Ivoire)
Du highlife dancefloor avec un twist pyschédélique des années 80 – marche fort en club!
4) Tabu – Cyril Diaz Orchestra (Trinidad)
Timeless deep & jazzy calypso from the late '50s that still sounds fresh today.
5) Ohue – Victor Uwaifo (Frankie Francis & Simbad Edit) (Nigeria)
Amazing edit from Frankie and Simbad – afro dynamite!
6) Popilation Basse-Terrienne au abois – Ti Celeste (Guadeloupe)
Hot Gwo Ka with saxophone and bass – a Sofrito anthem!
7) Sabroso bacalao – Adolfo Echeverria (Colombia)
Salsa! Bass heavy dancefloor burner
8) Roulé Bossé a ou – Les Maxel's (Martinique)
Serious Cadence action
9) Semba Braguez – Os Korimbas (Angola)
Great slice of Vintage Angolan semba
10) Macakki – Star Number one (Senegal)
Deep Latin classic from one of Senegal's top bands
Vous pouvez effectuer un don pour me permettre de continuer à effectuer mon travail en toute indépendance et à vous fournir des plans correctement sourcés.
A question? A reaction? We'd love to hear your feedback!