716 Playlists – Rickard Masip aka Tropical Treats Playlist

29.12.11 - Guillaume - 716lavie
Let's finish 2011 with some tropical grooves selected by Rickard Masip aka Tropical Treats, a swedish dj who has released tracks on Raw Fusion, Gamm & Sofrito.
He has also compiled an upcoming compilation on Nascante records called "Scandinavian Funk Experience", should be out early spring 2012.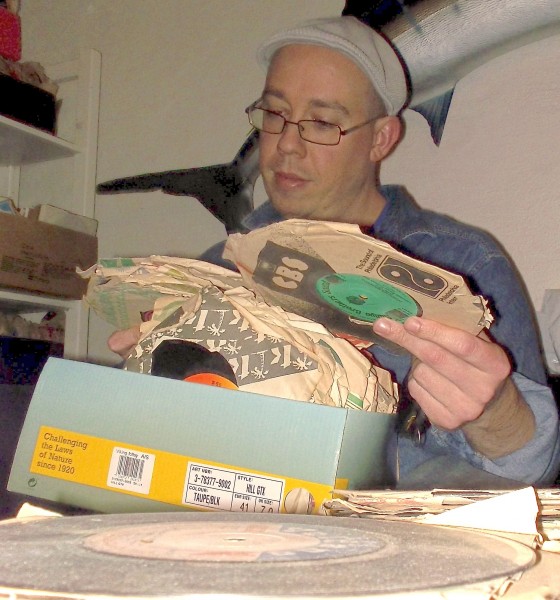 "A selection of ten tracks from around the globe that I really like, presented in no particular order."
1) Prince Buster All Atars – Seven wonders of the world
This deep and jazzy track always have been a big personal favorite for me, and certainly one of the rawest tunes i have ever come across.
2) Los Gaiteros de San Jacinto – La Escoba
Found this folkloric gem while digging for records in Medellin a few years ago, even though it's really short it is one that always delivers on the floor.

3) Ze Roberto – Lotus 72D
A soulful Brazilian classic that I can't seem to ever get tired of.
4) George Symonette – Love Alone
Lovely calypso sounds from the Bahamas.

5) Frente Cumbiero meets Mad Professor – Gaita del Profesor Loco
Big dancefloor gaita from 2011!

6) Shango – Lord Nelson
A heavy, 4/4 percussion & chanting workout from Trinidad.

7) Cortijo Y Su Combo – Dejalo Que Suba – Ismael Rivera
Cortijo, Kako & Ismael Rivera recorded some amazing music, Puertorican stuff like this always have a safe spot in my record box.

8) Bezunesh Bekele – Feker Kesekesegn
Equally deep and soulful at the same time, there is certainly something magical about Ethiopian music. This is probably my favorite tune by this great singer.

9) Mestre Cupijó (carimbó) – Mingau de Açaí
A good example of the fusion of afro carribean sounds that took place in the Northern part of Brazil in the 70´s.

10) Les Ya Toupas du Zaire – Je ne bois pas beaucoup
This one has all the right ingredients for a true tropical dancefloor classic!
A question? A reaction? We'd love to hear your feedback!