716 Exclusive Mix – Vik Sohonie : Apéritif Rythmique Mix

10.06.15 - Guillaume
Born in India and raised in the Philippines, Thailand, Singapore,Vik Sohonie lives now in NYC. Music lover and dj himself, he collaborated closely with Samy Ben Redjeb from the Analog Africa record label (check the 716 Mix by Samy). He has created his own label Ostinato where he published a compilation of Haitian music and another one ranging from Cuba to Angola; expect African, Latin & Middle East rare gems to be compiled and reissued.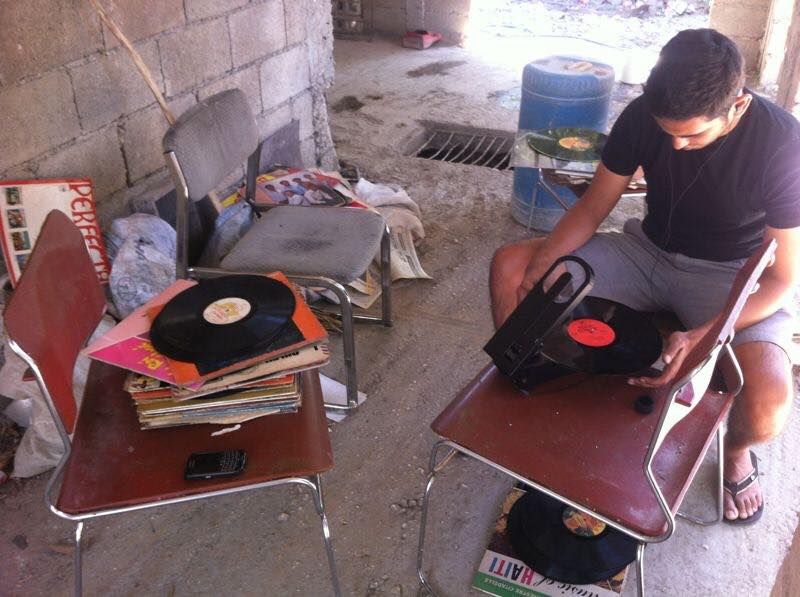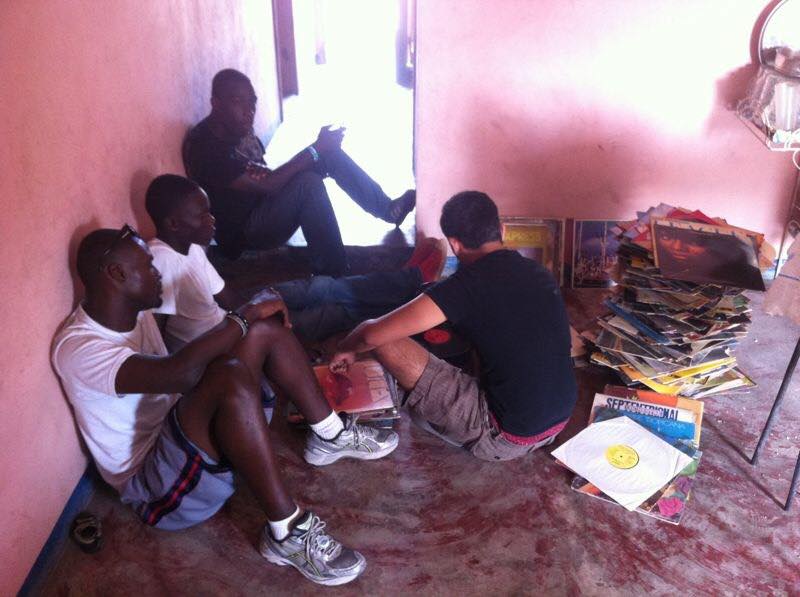 Vik Sohonie, né en Inde puis ayant vécu aux Philippines, en Thaïlande, à Singapour et désormais installé à New Yorl. Passionné de musique et dj lui-même, il travaille étroitement avec Samy Ben Redjeb du label Analog Africa (dont nous avons publié un 716 Mix ici). Il a créé son propre label Ostinato sur lequel il a sorti une compilation de musiques haïtiennes et une autre allant de Cuba jusqu'à l'Angola; attendez-vous à des rééditions de raretés africaines, latines et du Moyen Orient.
Here is his 716 Mix that takes us for a trip trough Caribbean islands, South America and Africa.
Voici son 716 Mix qui nous balade des Caraïbes à l'Afrique Noire en passant par l'Amérique du Sud.
1. Marcos Moran e Samba Som 7 – Esquindin-Din (Brasil)
2. Cartola – Minha (Brasil)
3. Prince Charles and his Royal Cats – Give Me The Right (Bahamas)
4. Dexter Johnson et Super Star Dakar – Invita a Bailar (Senegal)
5. Laba Sosseh – Guantanamo (Senegal)
6. Les Ambassadeurs de Bamako – Fatema (Mali)
7. Musiwe Na Mshangao – ? (Mombassa)
8. Khandiou – Le Sahel (Mali)
9. Quem Não Faz Filho – Os Kiezos (Angola)
716 Exclusive Mix – Vik Sohonie : Apéritif Rythmique Mix by 716 Music on Mixcloud
—————————-
Vik is also a foodie, keen on exploring foreign cuisines in NYC : « New York is arguably the best food city in the world, simply because you can enjoy virtually every cuisine in one of the city's boroughs. And, more often than not, it has the stamp of authenticity. It would take me multiple lifetimes to try all the great culinary treasures this global metropolis has to offer, but here are some of my tried and tested favorites. »
Vik est aussi un foodie averti, ouvert aux cuisines du monde, voici sa sélection de spots à New York : « New York est probablement la meilleure ville du monde pour la gastronomie, simplement parce que tu peux te régaler de n'importe laquelle des cuisines du monde dans l'un de ses 5 boroughs. J'aurais besoin de plusieurs vies pour essayer tous les trésors culinaires que cette métropole globale a à offrir, mais voici quelques-uns de mes favoris ceux que j'ai essayés et validés. »
Txikito
240 9th Ave
New York, NY 10001, États-Unis
+1 212-242-4730
http://www.txikitonyc.com/
A Basque outpost in the Chelsea neighborhood of Manhattan. It's not hard to find a tapas restaurant in New York, but to discover one that brings out the most flavor from the simplest of ingredients is a rarity. Txikito transports you instantly to San Sebastian. Try the mini chorizo hash baguette sandwiches and the Gorka Izaguirre desert wine! This is my favorite place to eat in the whole city.
Un basque aux avant-postes dans le quartier de Chelsea, à Manhattan. Il est facile de trouver un restaurant de tapas à New York, mais de tomber sur celui qui parvient à donner le maximum de saveur au plus simple des ingrédients est une autre paire de manches. Txikito vous transporte instantanément à San Sebastian. Essayez les sandwichs baguette aux mini chorizos hachés et le dessert au vin de Gorka Izaguirre! C'est endroit préféré à NYC sans hésitation.
Xi'an Famous Foods
86 Beadel St
Brooklyn, NY, États-Unis
http://xianfoods.com/
A unique dialect of Chinese cuisine not often available outside of China. Spicy, tangy, luxurious food for very cheap. Try the spicy cumin lamb noodles!
Un exemple unique de mets chinois rarement trouvable en dehors de Chine : cuisine épicée, acidulée et abondante pour tout petits prix. Essayez les nouilles à l'agneau épicé au cumin.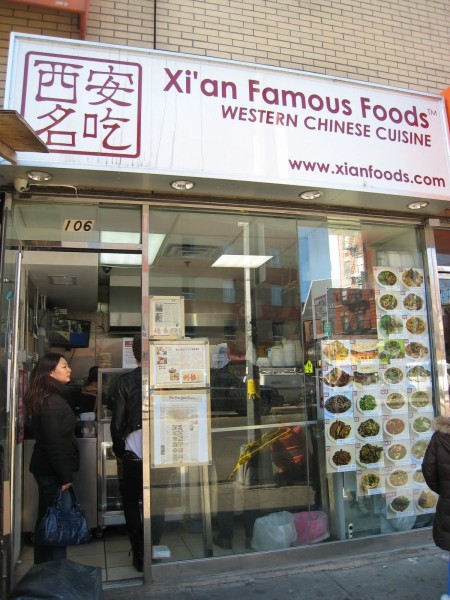 Burke & Wills
226 W 79th St
New York, NY 10024, États-Unis
+1 646-823-9251
Australian cuisine has always been about wholesome, fresh local ingredients fused with European cooking techniques. Burke & Wills is my neighborhood spot that serves great cocktails and the meanest kangaroo burger in the city.
La cuisine australienne a toujours été centrée sur des ingrédients sains et frais mélangés avec des techniques culinaires européennes. Burke & Willis est mon spot de quartier qui sert de super cocktails et le burger au kangourou le plus dingue de la ville.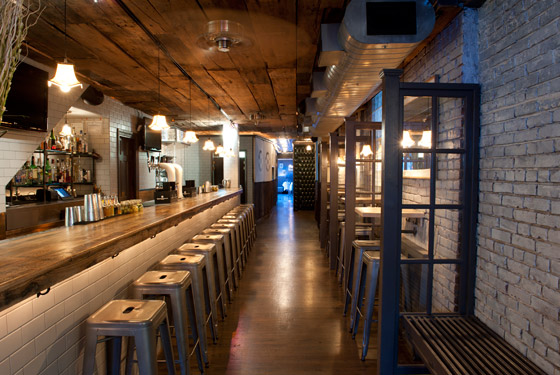 Osteria Morini
218 Lafayette St
New York, NY 10012
+1-212-965-8777
http://www.osteriamorini.com/
Someone once told me the food in Italy is incredible, and it is, but the best stuff is in New York. That's probably because you can get a rich, authentic taste of cuisines from all over Italy, from Sardinia to Tuscany to Rome, in one city. Morini focuses on Emilia-Romagna cuisine. Try the duck liver mousse. Sweet, salty, and decadent, and at $11, it's absolutely phenomenal.
Quelqu'un m'a dit un jour que la cuisine en Italie était incroyable, et c'est le cas, mais la meilleur est à New York. C'est probablement parce qu'on y trouve un aperçu riche et authentique de toutes les spécialités italiennes, de la Sardaigne à la Toscane en passant par Rome. Morini se concentre sur la cuisine d'Emilie-Romagne. Essayez la mousse de foie de canard : sucrée, salée, absolument à tomber et pour 11 dollars, c'est simplement phénoménal.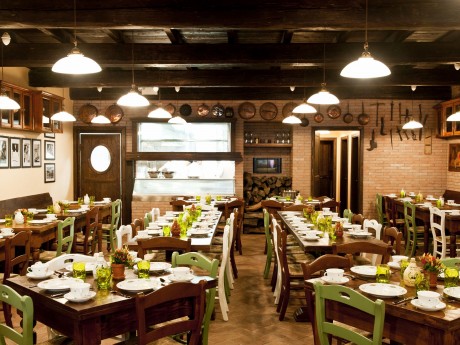 Gloria's
764 Nostrand Ave, New York, NY 11216
États-Unis
+1 718-773-3476
The Caribbean neighborhoods in Brooklyn serve up some of the best eats in the city. Gloria's is a Trinidadian establishment in the Crown Heights neighborhood and its food is comforting as it is spicy. Try the curry goat or the oxtail!
Les quartiers caribéens de Brooklyn servent parmi les meilleurs plats de New York. Gloria est une institution de Trinidad dans le coin de Crown Heights et sa cuisine est revigorante tout autant qu'épicée. Essayez le curry de mouton ou la queue de boeuf.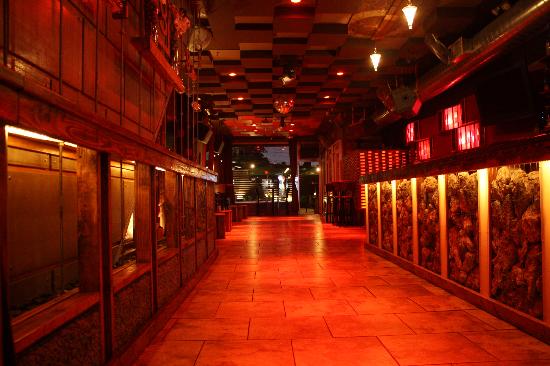 Khao Kang
76-20 Woodside Avenue
(77th Street)
Elmhurst, Queens
718-806-1807
Grandir en Thaïlande vous rend addict à la cuisine thaï, c'est une véritable drogue. Heureusement, celle de New York est aussi bonne qu'on trouve à Bangkok. Khao Kang est une « curry house » traditionnelle située dans le quartier thaïlandais de Elmurst dans le Queens. Tout ici respire la cuisine maison exécutée parfaitement. Essayez toute la carte et soyez prévenus, ce resto n'est pas pour les amateurs.
Growing up in Thailand makes you addicted to Thai food. It's actually a drug. Fortunately, New York does Thai food as good as Bangkok. Khao Kaeng is in the Thai neighborhood of Elmurst, Queens, and is a traditional Thai curry house. Everything here is wholehearted comfort food done exactly right. Try it all, but be warned, this place isn't for amateurs.