Assaporare – Paris (75012) en

01.06.14 - Guillaume - 716lavie
Assaporare
7, rue Saint Nicolas
75011 Paris

01 44 67 75 77
Open Monday-Friday 10am-2pm, Wednesday-Saturday also at night.
Metro : Ledru-Rollin
- Le résumé -
The lunch menu of the day  for 14 euros, is definitely a good deal.
I'll come back at dinner to give my opinion on it.
The difference between this Italian restaurant and another one that I recently went to which was a disappointment, at this one the cooking is Italian, the approach is honest, good-spirited, authentic.
They also have a store at 75, avenue Ledru-Rollin, but I haven't been yet.
- Lieu -
Assaporer ( to savour in Italian) was opened up 4 and a half years ago by an architect, and you can tell. The interior design is meticulous, I had read here and there that 4 people would get stuck on a mini table, and that the design was minimal.
We were only two, on a table of two, so we were all good.
Remains to be seen how things are at night when the restaurant is full, and you're a table of 4 big guys at a little table, I read that and that it could get pretty loud, so it remains to be seen.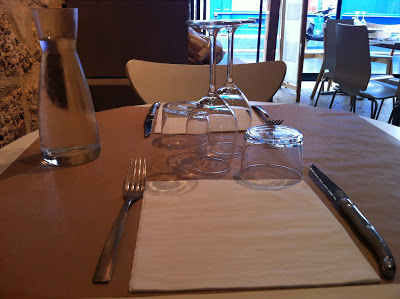 - L'équipe -
That day, there was a young cook originally from Milan in the kitchen, and a man from Naples was taking care of the service who was also an artist.
The man from Naples was authentic. The young guy was also very nice, I got to talk to him at the end, he's there all the time except Friday nights when the boss is there; so I didn't get to see the boss the day I went there.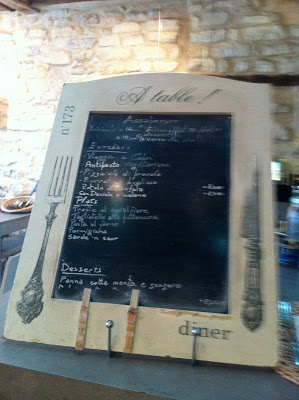 - Le repas -
The table d'hote is 14 euros appetizer-main and the different options available with it look great- and serious.
Appetizers
Viaggio a Capri
If I remember correctly it's a caprese, otherwise known as a tomato salad with mozzarella, olive oil and basil, that was mixedand it came with mozzarella and arugula.
Special mention for the person with me and the sentence of the day. When the man took away her plate and she wasn't finished with it, she exclaimed: " Capri c'est pas fini".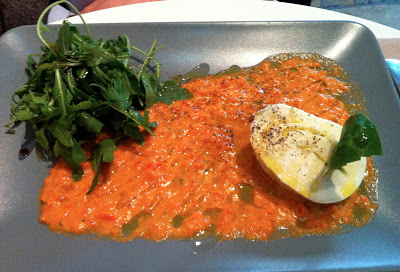 Anitpasti, cooked vegetables of the day
You can taste it right away that it's cooked the day of, you can taste the Italian food's authenticity, simple and tasty. No artichokes from the can here.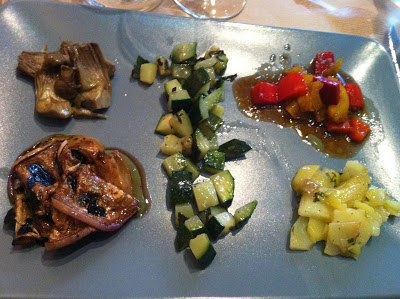 Mains
Tagliatelles alla Puttanesca
Very good,  simple enough, but in a 14 euros pasta menu that have a taste of home, and that swimming in sauce, it's more than welcome.
I got a glass of white wine along with it, I forget from where, my fault 🙂
It's 4 euros I believe.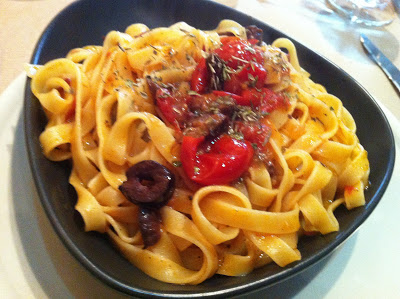 Pasta al forno
It's the person with me that took them, and she was very happy.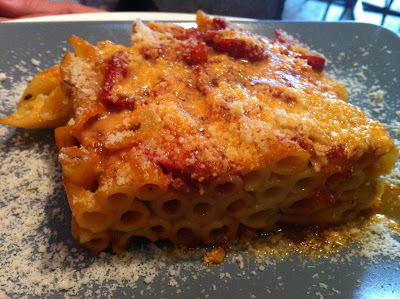 Desserts
Strawberry tart
The strawberries were from the south of France, they were good and so was the homemade « pate sablée", but there weren't enough strawberries. I mentioned it to the man in the dining room who nodded in agreement and then to the chef who heard my comment.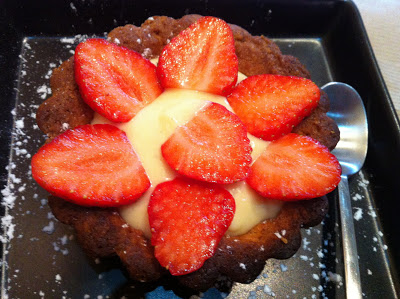 Mint panna cotta
Not crazy in my opinion, a little "gadget": the mint had a Teisseire taste, and you couldn't taste the ginger.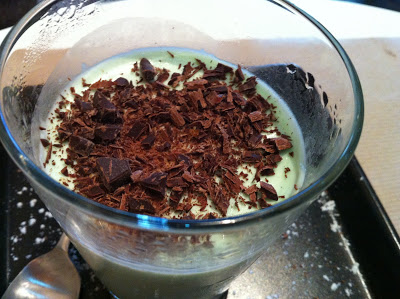 A nice strong coffee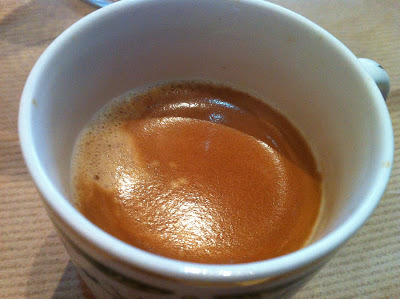 - Le bilan -
A real discovery, an authentic Italian restaurant that offers a lunch menu in the right spirit: low prices for homemade cooking, sophisticated setting ( even if the design is rather minimal), but the vibe/atmosphere is debonair.
I'll come back for dinner to see if it keeps up:)