Edo – Paris (75018) en

18.04.14 - Guillaume - 716lavie
Edo
82, rue Leibniz
75018 Paris

01 42 29 11 76
Open 12 pm-2:30pm and 7:30 pm-10:30 pm
Métro : Guy Moquet
- Le résumé -
A Japanese restaurant a bit lost close to the Porte de Saint Ouen and open for 20 years now; but the corner by the Petite Ceinture doesn't lack charm on nice days, and this restaurant is a good spot because it falls in the spectrum of authentic but not too expensive (21 euros for a sushi and yakitori menu).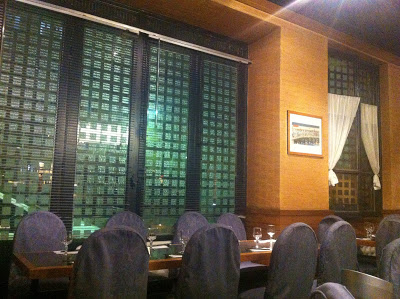 - Lieu -
I discovered it during a scooter ride. It's one pretty coy room, not too big. The bathrooms are a bit basic but clean.
We had asked for a quiet table when we reserved, and we got it , a little table for two by the entrance, the door was open this warm July night.
- L'équipe -
The atmosphere isn't all puppies and rainbows, but they're nice, just a little reserved, even though we did get through to them, just a little :).                               In any case they're serious workers.
- Le repas -
I was surprised to see both yakitoris and sushis on the same menu in a restaurant presented as authentically Japanese, I thought that in traditional Japanese restaurants they didn't serve both at the same time, it was one or the other. That's apparently the case but in France some do it so that they're not limited to only one thing. Seeing both on a menu is therefore not enough to differentiate the Japanese restaurants run by Chinese people from those actually run by Japanese; however it's a fact that 95% of the time, this is the case.
We each take a menu at 21 euros with sushi and yakitori.
Since I'm asking the waitress what she prefers to eat, she also tells me that in Japan you drink miso soup at the end of the meal, and not at the beginning like it's done in France.
We start with these little amuse-bouche.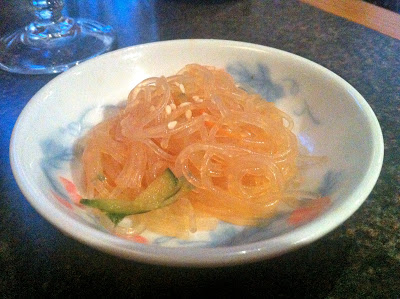 Appetizers
Then these mussels and raw fish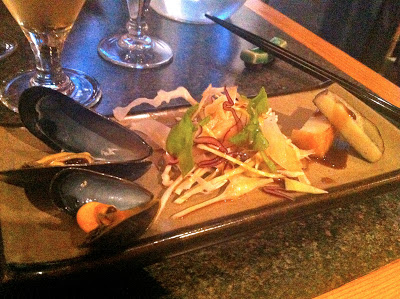 Mains
Then comes the time for sushis, delicious, at room temperature, high level. Good fish too.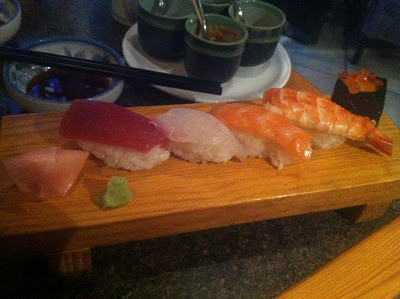 The yakitori's are also very well done, I don't ever eat them anymore since in good japanese restaurants you often don't find them, but in this case, it's a pleasure: the meat is good, you can see it, the cheese is not nauseating, it's good!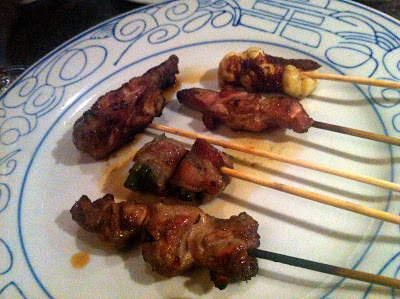 Dessert
Homemade ice cream with candied red beans, very good!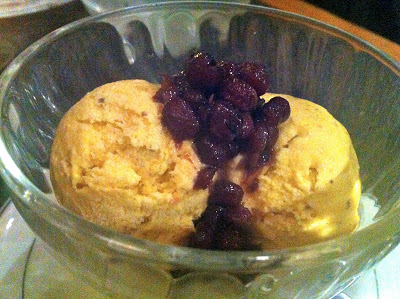 - Le bilan -
I went one summer night and it was quiet, I appreciated the fact that we could come until 10:30 pm, very useful when drinks can last a bit longer beforehand.
All this to say that I don't how it looks at lunch, from what the boss says it's pretty busy, and they don't take reservations, but turnover is usually fast so that wait isn't long he says.
In any case, good spot for sure, a loveable restaurant that's good on its feet, and off the beaten path. It just remains to be seen if in the future you end up feeling like you're at home, or if there is still a little restraint.