Vérone (Italie)

08.08.14 - Guillaume - 716lavie
- Infos Pratiques -
You can get there easily from Venice or Treviso ( airport Ryan Air with no WiFi!)
- Le résumé -
Verona is a beautiful city, but it's also a conservative and rich one, which is important to know.
My friends from Verona are very different, and therefore I was able to take in a friendly and open minded Verona.
Furthermore, the city is full of tourists during the summer, careful, it can take away from the charm of the place if you're not staying with locals.
I think the good places I'm going to share with you are going to make you fully appreciate the city because it's easy to spend quite a bit of money, and not for the best food in Verona.
- Restaurants -
I would like to mention right from the start that in no way is this list an exhaustive account of all the places in Verona. You can eat well, and it can be a bit expensive, I however didn't included any of these restaurants, and I don't even mention them. I didn't stay in Verona very long, and I was with some local friends who liked simpler things, so my list is only partial.
Osteria da Morandin
Via 20 Settembre, 144
37129 Verona
Tel : +39 348 564 9006
"You could call this the editor's coup de coeur. My Veronese friends couldn't wait to bring me there, because it's a laid back place in which the pillars and the clients mix, and where the food is good, and inexpensive. It's their favorite place to go, they go back every week."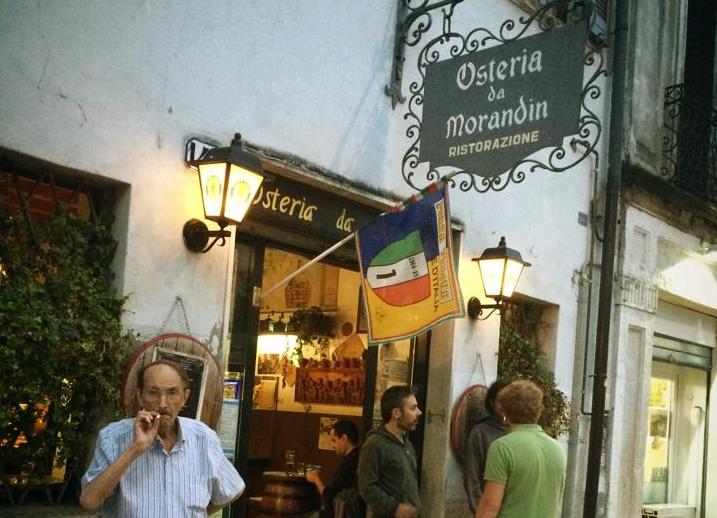 Tapassoto
Galleria Pellicciai 12
Verona
Tel : 045 591477
A tapa restaurant in Italy, now there's a novel idea. Tapassoto opened in 2014, so it still has to iron out a few things, not everything is figured out yet. However, the staff is friendly for such a trendy place, the wine list is interesting in some parts, and there are some tapas that are really very good. Despite my reservations, it's a nice spot, and a popular place to come for an evening to take a break from Italian food.
The restaurants that were recommended to me by locals that I didn't get a chance to try
Osteria ai Osei
via Arduino 9
37129 Verona
Tel: 045 8008199
the website
It's the osteria located two steps away from Osteria da Morandin , which is also worth a try according to my friends.
Pizzacaffè La Torre #1
stradone Scipione Maffei 1
37121 Verona
Tel : +39 045 252 5464
the website
This place opened up in 2014 by a pizza and coffee gourmet.I was told pizzas are to go , but you can also sit down and have a coffee, at least that's why I understand from the photos on their facebook page.
Pizzeria Leon d'Oro
Via Pallone, 10
37121 Verona
Tel : +39 (0)45 8020288
the website
It's a pizza place with a garden, there are mixed reviews on Trip Advisor. The person who advised I go there always takes the "pomodori appassiti e olive" pizza.
- Cafés -
Café Borsari (ex Café Tubino)
Corso Porta Borsari 15
Verona
Tel : +39 045 803 1313
A place at which we only come for coffee. Even Pudlowski talks about it.
- Bars -
Bar G & G
Via Fama, 6/b
37121 Verona
Tel : +39 045 800 9660
"It's definitely not a trendy bar, it's more a "troquet à valeur humaniste", that is tolerant with gays in a conservative cities that has skinhead groups."
Vini-Liquori Giovanni Zampieri
Via Alberto Mario 23
37121 Verona
A place run by a young staff in which you can enjoy many types of alcohols, very popular at night.
- Magasins -
Chessini Vélos
Via San Paolo, 8
37129 Verona
Tel :  (+39) 045 803 0459 F (+39) 045 804 1352
the website
A Veronese historical bike store which was taken over a few years ago. The new team was able to win over new clients. The store is simply beautiful.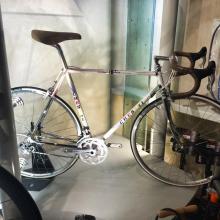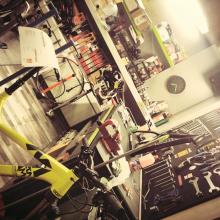 Libre 
Via Scrimiari, 51
37129 Verona
Tel :+39 045 803 3983
the website
An independently owned bookstore, with counter-culture and associative trends. You can also find beautiful graphic and calligraphy works there. There are little concerts held there regularly, as well as theme nights. The person that opened up the place not long ago is passionate, and a regular at G & G.
- Alimentation -
Glaces Pretto
Piazza delle Erbe 40
Verona
Tel : 0458015963
the website
Good ice cream right on Verona's central square.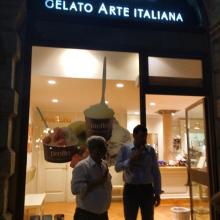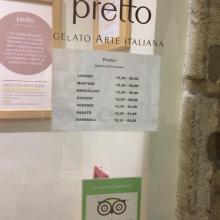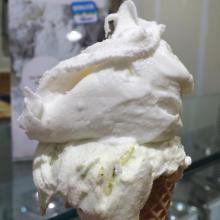 Vous pouvez effectuer un don pour me permettre de continuer à effectuer mon travail en toute indépendance et à vous fournir des plans correctement sourcés.
A question? A reaction? We'd love to hear your feedback!