716 Exclusive Mix – Antoni Maiovvi : I Ain't Fungified About No Legrification Noways

19.04.16 - Guillaume - 716lavie
Antoni Maiovvi, is a producer, originally from Bristol, now located in Berlin. He is the creator of the horror disco. He loves disco, but hates most of the house music 🙂 He loves Goblin and Tangerin Dream. Antoni Maiovvi is not his real name and Anton Maiof neither.
He runs the label Giallo Disco with his partner in crime, the Greek producer Vercetti Technicolour, not his real name neither. "Giallo is an Italian word initially used from the 1930s to classify mystery and crime pulp fiction, then employed from the 1960s to refer to more disturbing, psychological films that influenced the slasher genre personified by Argento's movies." (excerpt from the Quietus article mentioned below). Matiovvi loves Argento's movies atmospheres and music. He has produced for labels such as Cyber Dance records, run by the Magic Wave crew (Ali Renault, Casionova & Spruxxx), J.A.M. Traxx, Crimes Of The Future, Flight Recorder, but also metal label Foreign Sounds, Tusk Wax where he recorded with TX Connect, Vivod.
His next releases are : Antoni Maiovvi – Autoguerra 12″ (Lurid Music), Antoni Maiovvi – My Moon 7″ (Giallo Disco)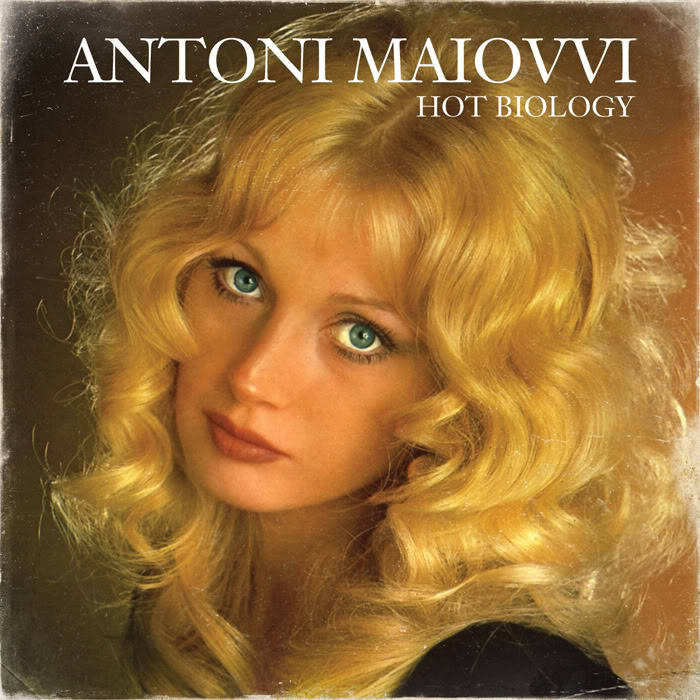 He has given a great interview on the Quietus. A few things to know about him, found in his "Learning" article on his website  :
– "Just because I like horror movies doesn't mean I hate women"
– "I'm not really into "obscure" shit. I know my tastes are maybe mainstream weird, but we're more likely to have a really good chat about Robocop. Actually, Verhoeven in general."
– "I know almost nothing about dance music, I didn't actually hear Plastikman until a few years ago, I'm still learning stuff. Also, I don't really "get" house music, please don't call my music house. I have nothing against it (might be a lie, I think 95% of it is really really awful), but I don't understand it's appeal, I don't (consciously) listen to it and I certainly don't make it."
If I resume, this "I Ain't Fungified About No Legrification Noways" Mix can be considered as a sexual disco horror mix full of fun and dedicated to women.
Jacula – Magister Dixit
Consumer Electronics – Murder The Masters
Profligate – Can't Stop Shaking (12" Mix)
DRP – Front And Rear
The Soft Moon – Desertion (Phase Fatale Remix)
Hard Corps – Je Suis Passee (Club Mix)
Inhalt – Black Sun (Timothy J Fairplay Remix)
MMT8 – The Growler
Drvg Cvltvre – Charge Of The Haploids
Dr Phibes – Acid Story
Pleasure Model – International Geographic
Steffi & Dexter – Rosser
Antoni Maiovvi – Redruth
Gesloten Cirkel – Chasing Away The Night
Ash Ra Temple – Sunrain
A question? A reaction? We'd love to hear your feedback!