716 Exclusive Mix – Gon : Gonzo Style Mix

06.05.13 - Guillaume - 716lavie
Gon est un dj espagnol qui dirige aussi le label Melting Pot.
Nous nous sommes rencontrés en 2009 au Festival Bogotrax à Bogota auquel nous jouions tous les deux. Entre deux dates, nous étions partis en week-end avec tout un groupe, big up à Tatan et Acid Tymar, de gros souvenirs.
Gon défend une drum and bass dark et subtile flirtant souvent avec la techno vénère mais toujours racée.
C'est un plaisir de publier son mix aujourd'hui, déjà parce que ça fait longtemps que le projet était dans les tuyaux mais en plus parce que ça me donne l'occasion de promouvoir un autre type d'électro sur 716 et qu'en plus c'est mixé par Gon : amateurs s'abstenir et question dark tunnel le monsieur en connaît un rayon. Easy baby.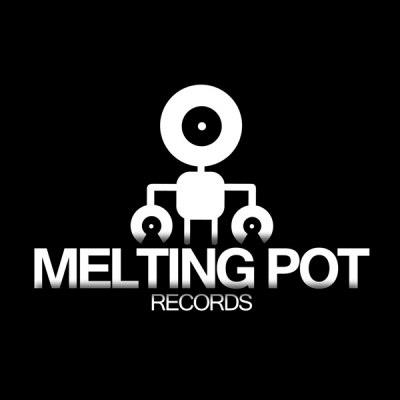 Gon au fond, ma pomme à gauche et Acid Tymar au 1er plan
Gon in the background, myself left, Acid Tymar front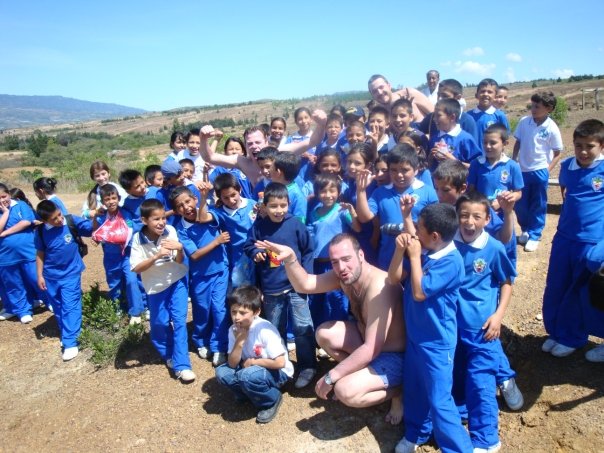 Gon is a Spanish dj who runs the Melting Pot label.
We met at the Bogotrax Festival in 2009 in Bogota where we both played. Between 2 gigs, we went for a week-end with a group of cool people, big up to Tatan and Acid Tymar.
Gon promotes a dark and subtile drum and bass that often flirts with some nervous techno.
It's a real pleasure to publish his mix today. First of all because we had this idea for a long time and finally it's online! But also because that gives me the possibility to promote a different type of electronic music on 716. Last and not least it is mixed by Gon : his technical skills allow him to build some dark tunnels you'll remember 🙂
1) Dub Phizix feat. Skeptical – Four [Modulations]
2) Raiden – Baptism Of Fire [Voodoo Music]
3) Data – Dissident [Horizons]
4) Artifice – Breackneck [Melting Pot]
5) Fields – BTC [Utopia Music]
6) Artifice – Hands Up [Melting Pot]
7) Silent Witness – Magnetize [Dispatch Recordings]
8) CCLN – Nebula [Melting Pot]
9) Spectrasoul – Mimic [Subtitles]
10) Break – Crunchy [Critical Music]
11) Artifice – Scorpion [Melting Pot]
12) Kemal – Mechanizm [Architecture]
13) Amoss – New Jack Swing [Dispatch Recordings]
14) Stereotype – Diffraction [Melting Pot]
15) Amit – Insane Bitch [Commercial Suicide]
16) Fresh – Heavyweight [Digital Soundboy]
17) Massive Attack – Teardrop (Artifice Bootleg)
18) Bulletproof – The Nephilim (Kemal & Rob Data Remix) [Cyanide]
19) Statistic – Tradecraft [Melting Pot]
20) Lynx – On the Other Side (Feat. Hellrazer) [Blackout Music]
21) Amoss – Tripped [Horizons]
22) Nymfo – Underfire [Commercial Suicide]
23) Amoss – Head Rush [Inside Records]
24) Emperor – Monolith [Modulations]
25) Ulterior Motive – Tesla [Subtitles UK]
26) CCLN & Flare – Investigation [Melting Pot]
27) Prolix – What You Need [Renegade Hardware]
28) Mefjus & Kasra – Cypher [Critical Music]
29) Artifice – Ladies Night [Melting Pot]
30) Elteck – VHS [Melting Pot]
31) Artifice – Sadist [Melting Pot]
32) CCLN – Komodo Dragon [Melting Pot]
33) Dj Shadow feat. Little Dragon – Scale It Back (Calyx & Teebee Remix) [A&M Records LTD]
Recorded on April 28th, 2013 @ Melting Pot Records (Madrid, SP)
A question? A reaction? We'd love to hear your feedback!