716 Exclusive Mix – Isorinne : Appearance in Memory

05.02.16 - Guillaume - 716lavie
Isorinne has just released his beautiful first album "Recollections of Forgotten Dreams" on Field records, but who is Michel Isorinne? Let' the artist answer himself :
"If you ever heard the name Michel Isorinne, it was probably in some kind of connection with his involvement in the two man group D.Å.R.F.D.H.S. together with Jonas Rönnberg.
And if you heard his or read his name unaffiliated to D.Å.R.F.D.H.S. it was most likely from his vinyl debut this year on the Dutch label Field Records with the experimental ambient affair dubbed "Recollections of Forgotten Dreams".
But then again, you might be one of those few who actually knows he started his solo career with the release "Varseblivning" on the Northern Electronics sub label Blodörn and that he followed up with two other tapes ("1980" & "2061") on Rimini based record store and label MIXED-UP and also put out yet another tape of collaborative works dubbed "Samarbeten" on Danish label Infinite Waves in 2015.
Most likely you didn't know anything about the guy prior to this, and that totally fine because now you do."
Michel Isorinne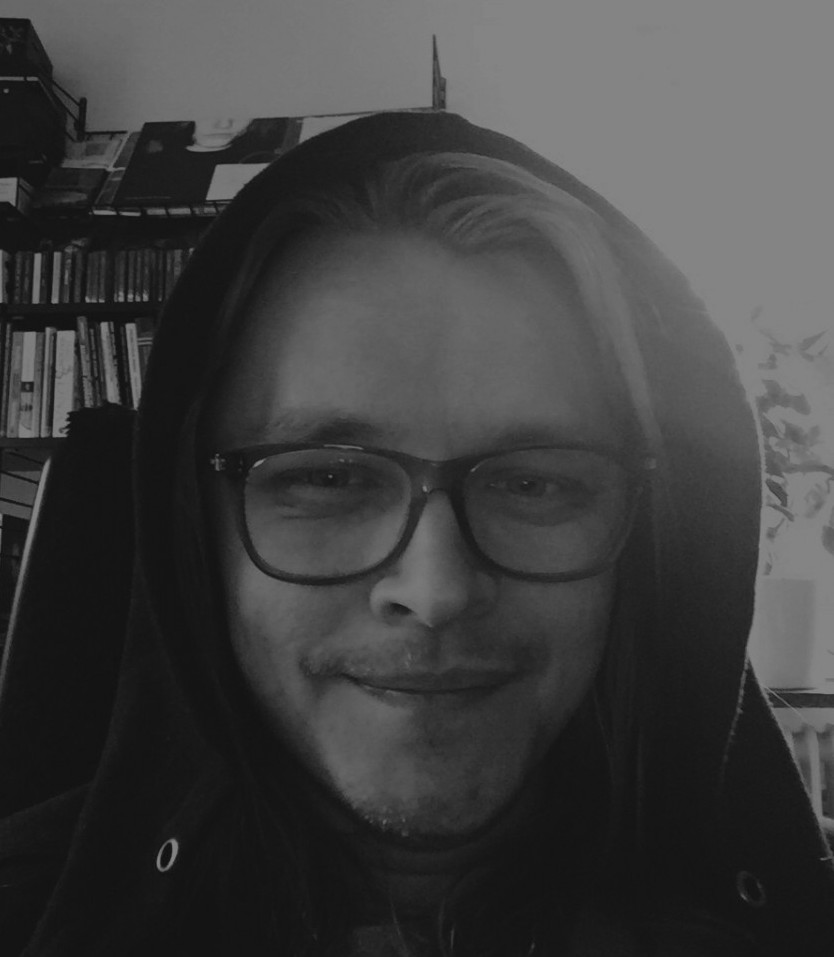 1. Bo Hansson – En Vandring I Mörker [Silence]
2. Coil – Paradisiac [Threshold House]
3. Lee Gamble – Pandemonium Institute [PAN]
4. Alessandro Cortini – Retta [Important Records]
5. Fluorescent Heights – Eternal Rhythms [Subsuburban]
6. Sand Circles – Oceanic Circulation [Kosmisk Väg]
7. KWJAZ – Frighteous Wane [Not Not Fun Records]
8. Andrew Chalk – Mutsu No Hana [An'archives]
9. Russian Tsarlag – Unexplained Image [Wasp Video Roadhouse]
10. Viktor Sjöberg & Jonas Lindgren – Guldheden [Fang Bomb]
11. Can – Private Nocturnal [Spoon Records]
12. Nicholas Szczepanik – Untitled [Small Doses]
13. Peter Cusack – Power Cable Crackle [ReR Megacorp]
14. Dog Eat Dog – Rollover [Claremont 56]
15. Delroy Edwards – Die Motherfucker [L.A. Club Resource]
16. IVVVO – Lost [Opal Tapes]
17. Infinity Frequencies – Remember [Dream Catalogue™]
18. M. Rav – Pale Fire [L.I.E.S.]
18. Yong Yong – Moncôco [Night School]
19. Backgammon – Pepperoni Pizza For Two [Not On Label]
20. Peter Cusack – Sarcophagus Work [ReR Megacorp]
20. Sansernes Rus – Afstand [Posh Isolation]
21. 1991 – Where Do I Hide From Myself [Astro:Dynamics]
22. Dead Can Dance – Piece For Solo Flute [4AD]
23. KWC92 – Tai Tam Tuk [L.I.E.S.]
24. Yong Yong – Joana Leggings [Goaty Tapes]
25. Ectoplasm Girls – Moment 22 [iDEAL Recordings]
26. Infinity Frequencies – Lost In The Abyss [Not On Label]
27. Heroin In Tahiti – Peplum [Yerevan Tapes]
28. D.Å.R.F.D.H.S. – Johan Grijs [Clan Destine Records]
A question? A reaction? We'd love to hear your feedback!