716 Exclusive Mix – Marsman : Le Voyage du Jour et de la Nuit Mix

07.06.12 - Guillaume
Patrick Marsman started the collective Le Voyage in 2010 with his friend Pascal Pinkert – who used the alias Bernard Crochet to do the track « Amplitude » which is in the mix – : they dj at parties and also organize their own ones and they have a weekly radio show on Intergalactic FM.
Patrick is also the promotor of the 8 Bahn Festival, a 3 days electronic music festival which will take place this summer 2012 in the city of Ede in Holland with artists like Boddika, Robert Hood, Levon Vincent, Legowelt, I-F, Arttu, Mark du Mosch, Loud E, Orgue Electronique and Gesloten Cirkel to name a few. The line up is mad.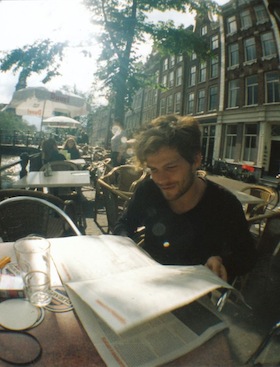 Now check the mix especially done for 716. Listen to this awesome selection and be ready to come to the 8 Bahn Festival!

Roberto Auser – Eclipse (Moguh Edit)
JD Twitch – Cumbia 8
House Master Baldwin – Don't Lead Me (Medusa Mix)
Mind Fair – Kerrys Scene (Legowelt Remix)
Omar-s – Sex Remix
Mark Du Mosch – Tonight
Echo 106 – Nightfall Call
Burial – Loner
Innergaze – Is This Your Love?
Bernard Crochet – Amplitude
David Vunk – Disco Sysex
Roger 23 – Lad
Hard Corps – Desolation Land
Tranquil Eyes – Track from the Walks lp
Alden Tyrell & Mike Dunn – Touch The Sky
Cco – Nothing Too Loose But The Chains
D'Marc Cantu – Say It & It's Time
Model Man – How Do I Get You To Do?