716 Exclusive Mix – TLR : No Brakes Mix

22.06.11 - Guillaume - 716lavie
TLR is a dj/producer from The Hague and runs the Creme Organization label.
He is one of the 2 electro key figures of The Hague alongside with his mate I-F.
If I-F has become a musical reference for a wider audience during the last years, some of you still don't know precisely who is TLR. Here comes the time to fix that.
And for those who already know him and his work, enjoy !
This is a mix recorded live at The Tanners, Newcastle in May 2011.
La crème de la crème du bon goût électro hollandais !
1) You're one of the godfathers of the electro scene of The Hague with I-F, could you tell me how you started into music? djing? producing?
Oww I don't know if I am a godfather, more a second wave hustler I suppose, since the late 90's when some others were already deep in the game. But I started with music when I realized I could do more with my ears then listen to the sound of myself crying and shitting my diapers. Way back when the earth was still young
2) How did you see the scene of the Hague emerging internationally?
Part of it was a little bit international before I came in with Unit Moebius & IF with lots of stuff in Germany etc, but since we were there with the so called Bunker Team, around 10 years ago, with Legowelt, Orgue Electronique and Schmerzlabor it has been wide open. We started doing US tours as early as 2001.
3) Do you mostly play in Holland? You don't come to Paris?
I can play wherever you want hehe, been to Paris a bunch of times in the past, but lately it has been more quiet, no cool undergound promotors I suppose, or all the hipster spots are already taken? Although I've always had a soft spot for the guys from Skylax.
4) Do you make a living with your music?
Yeah man, chrome rims, dime hoes and iced out grill. You better aks somebody!
5) Tell us about Creme organization, it's your label?
Yes, started around 2000 as a mutation of Bunker, but it was independent since the beginning. I run it, but of course I have a lot of help and support from people, not in the last place the artists.
6) What's the hot shit to be expected on Creme?
More exploitation. I have about 10 releases planned..
7) What are the new artists, sounds or EPs that blowed your ears recently?
I was kind of into the Juke thing that came out on Planet MU recently, that Bangs & Works record is great, but in small doses. New artists? Hard to say, but I do think there is a lot better stuff coming out then a few years back. Rush Hour is on a roll too lately. Seems like the world survived minimal and now we can move on again. Anyway, I listen to all kinds of shit.
8) Would you like to add something ?
Yeah, no remorse for the beast!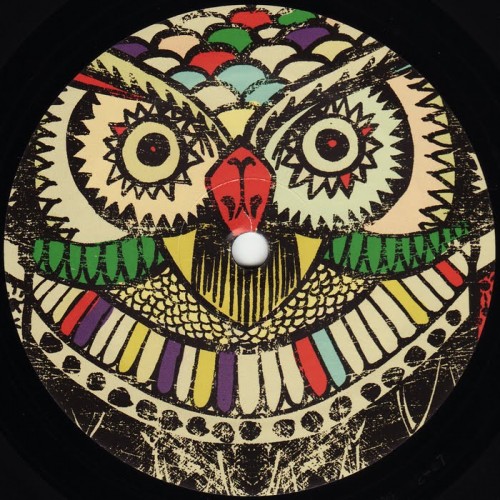 9) 716 is a food & music blog so I'd like to ask you which restaurants would you recommend to someone coming to the Hague ?
Errm I'm gonna do Den Haag & Leiden, where I live.
1) Toko Cendana
Laan van Meerdervoort 164-A
2517 BG Den Haag
Tel : 070 3651367
→ the site
First off there is a great Indonesian food in The Hague, as there is a large Indonesian population. If you don't know this kind of food its hard to explain. Its obviously asian, but not like anything else out there. There is a very nice take-away near Dystopia run by some elderly ladies.
Lots of people complaining about slow service, but its 1 little old lady cooking for you and an old dude serving tea.. really friendly people
2) Verboden Toegang
Kaiserstraat 7
2311 GN Leiden
Tel : 071 5143388
For more upscale dining I like a place called "Verboden toegang" ("Défense d'entrer"). I suppose that is more old fashioned and maybe kinda French styled. Also it's a really nice 17th century building.
→ the site
3) Olive Garden
Vrouwenkerkhof 1
2312 WR Leiden
Tel : 071-5122529
For the rest we have a nice traditional Italo here place called Olive Garden, they import al their own food. Very nice, but expensive.
haha that site is terrible, no ifeel almost sorry for mentioning it hehe, but food is nice 🙂
→ the site
4) Asia2 Go
Morsstraat 26
2312 BM Leiden
Tel : 071 5148880
→ the site
Also recently a nice little Vietnamee place opened around the corner, and I am big fan of it. From all the Asian stuff Vietnamese is the most fresh by far, with lots of mint and beansprouts, fresh springrolls, Pho, nice ribs etc.. hmmm
To end this post, I have found this video of TLR in Amoeba in L.A, one of my favourite record stores ever, he speaks about the records he picked up.
And here is the dinner I organized With TLR in Paris
Vous pouvez effectuer un don pour me permettre de continuer à effectuer mon travail en toute indépendance et à vous fournir des plans correctement sourcés.
A question? A reaction? We'd love to hear your feedback!