716 Playlists – Erik Rug Playlist

29.04.11 - Guillaume
Je vais rester fidèle à mes présentations succinctes, néanmoins pour ceux qui ne le connaissent pas et pour le dire vite, Erik Rug est l'un des défenseurs acharnés du groove multifacettes. Je lui avais proposé une playlist l'année dernière et il m'avait dit : – « ouais mais tu sais j'écoute beaucoup de rock en ce moment. », »Ce n'est pas grave, au contraire ! ».
Finalement ça se fait maintenant et c'est très bien comme ça.
I'm gonna keep doing my short presentation. Let's just say for those who don't know him that Erik Rug is one of the true defenders of a multi-faces groove in France. I had proposed him a playlist last year but he had answered me : « but you know, I'm kistening to lots of rock now », – « But that's great, do it ». Finally the playlist comes now and that's the way it had to be.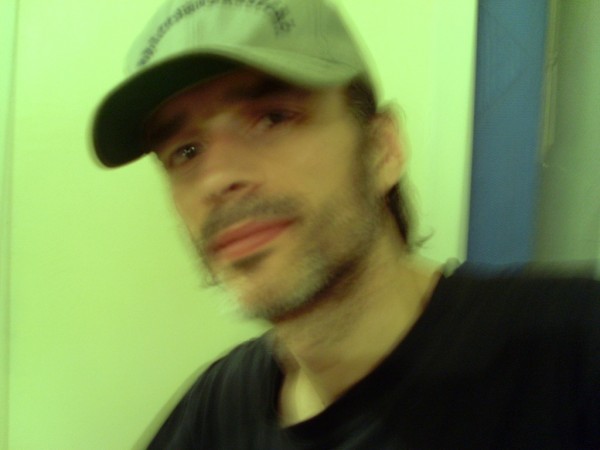 1) Connan Mockasin – Forever Dolphin Love
De loin le titre le plus marquant écouté ces derniers temps…pas vraiment un truc de dj…ou plutôt un truc de dj au repos..
Un psychédelisme et des dissonances qui me rappellent Syd Barrett ou Skip Spence..
The most stunning track I have heard recently… not really a dj thing… or maybe a dj thing for a dj having a rest.
The psychedelic vibe and some dissonances that remind me Syd Barrett or Skip Spence
2) Ga'An – Servant Eye
Ca aussi c'est barré…ça aurait quelque chose à voir avec des trucs comme Popol Vuh, Amon Duul.. on est dans un format plutôt prog-rock, space/cosmic rock en version 2011…
This is weird too… it would make me think to artists like Popol Vuh, Amon Duul, it's more a prog-rock, space/comsic rock version 2011…
3) Marijata – This is Marijata
Afro-funk pour les pointilleux…le revival afro beat et la vague afro funk commençaient à sérieusement s'éssouffler depuis quelque temps… et puis BANG !
Afro-funk… the afro-beat revival and the afro-funk vogue were starting to get slow and then BANG!
4) One-Off : One – People Of Earth
House music pour les nostalgiques…
House music for the nostalgic people…
5) Rayon Beach – Death Ride Of A Horse
Des tonnes de groupes garage…un des plus frais, ça vient d'Austin et c'est sur Hozac.
There are tons of garage bands… here is one of the freshest, it comes from Austin and it's on Hozac.
6) White Denim – Drugs
J'ai écouté en boucle leur album de 2009 « Fits »…plutôt mature comme rock…fortes mélodies …l'album « D » sort en Mai 2011.
I have listened non stop to their 2009 album « Fits »… rather mature rock… strong melodies… the album « D » will be out in May 2011.
7) Flower Travellin' Band – Otoko
Pour amateurs de rock psyché 70's et autres solos de grattes au kilomètre !
For the fans of 70's psych rock and endless guitar solos!
8) Pulled Apart By Horses – V.E.N.O.M. – SXSW 2011
Watch em grow ! Z'ont jamais joué en France et mettent le feux partout où ils passent…on est plutôt dans le hardcore/metal..pop?? … ils sont de Leeds, c'est frais, c'est fort, ça braille et ça peut partir dans tous les sens.
Très certainement le groupe rock anglais le plus excitant depuis un ou deux ans.
Watch em grow ! They've never played in France but have set on fire all the places they've visited… it sounds like some hardcore/metal… pop? They're from Leeds, they're fresh, they play loud and they can go crazy. Surely the most exciting english band since 1 year or 2.
9) Fuck Tyler – Bonkers
La première fois que j'ai vu cette video, c'était la claque et 13000 views…on est passé à 7 000 000 sur YouTube…fuck!
Voici le rap comme j'avais envie de l'entendre…ça me réconcilie avec un genre qui me sortait par les oreilles…ouf!
The first time I saw this video I was amazed and from 13000 views it went up 'til 7 000 000 views on Youtube… fuck! This is exactly the rap I wanna listen to… it reconciliates me with hip hop cause I was fed up with all the crap… I'm saved!
10) Shabazz Palaces – An Echo From The Hosts That Profess Infinitum
Darkness at his best…c'est glauque, c'est froid et ça ne laisse pas beaucoup d'espoir…finalement c'est très B.O de 2011.
Darkness at his best… it's dark, cold, hopeless… it really sounds like the VOST of 2011.