716 Playlists – Otto Nascarella (Saravah Soul) Playlist

05.09.10 - Guillaume - 716lavie
Alors que le groupe anglo-brésilien Saravah Soul sort son nouvel album "Cultura Impura" sur le label Tru Thoughts, voici la playlist du chanteur du groupe Otto Nascarella.
Just when the new Saravah Soul album "Cultura Impura" comes out on Tru Thoughts, here is the playlist of their singer and frontman Otto Nascarella.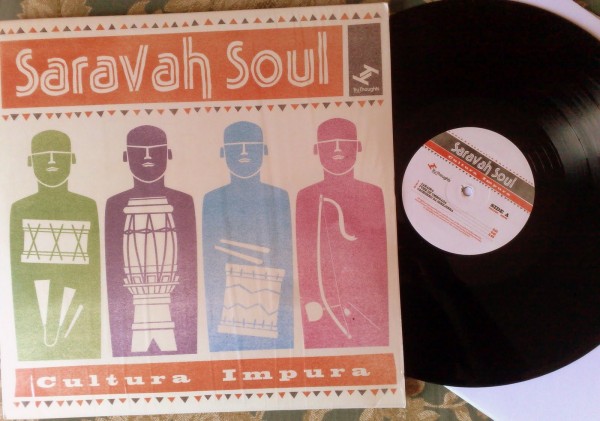 1) Siba e a Fuloresta – Pisando em Praça de Guerra
Siba is a genius. He manages to bring folklore to the 21st century as few people do.
I love this track.
2) Saravah Soul – Funk de Umbigada
You may call me a narcisist, but this track is in my current top 10 cos it mixes jongo and soul as it has never been done before.
Special thanks to Kofi Adu on drumkit.
3) Wilson Simonal – Vesti Azul
A classic track of the Brazilian aproach to soul and boogaloo, the "pilantragem" as it was called in the 60's.
I remember singing and dancing to this song when I was 10.
4) Leny Andrade – Banzo
Banzo in a Bantu language is the noun to the feeling of longing, missing something.
This interpretation of Leny Andrade is just killer.
5) Kiko Dinnuci – Rainha das Cabeças
Another amazingly talented Brazilian musician, Kiko Dinucci is a great singer/songwriter from Sao Paulo that is deeply linked to candomblé, an afro-brazilian religious.
6) Karl Hector and the Malcouns – Sahara Swing
Very heavy track. Amazing. The guys can play the funk as few people can. Love it.
7) Maracatu Nacao Estrela Brilhante de Igarassú – Sapato de Cetim
This track is just so raw and real. No production. Just SOUL. This people play music just for love. No money involved, which is the key for it.
8) Coco do Amaro Branco – Me leva canoeiro
Brazilian folklore Coco. Do you know what it is hundreds of people dancing to this? I do. You should go to Olinda and try it. Togetherness!
9) Sun Ra – Tiny Pyramids
Deep groove. Deep melody. Deep.
10) Artur Nunes – Tia
It proves that blues has its roots in Africa. What a track.
Vous pouvez effectuer un don pour me permettre de continuer à effectuer mon travail en toute indépendance et à vous fournir des plans correctement sourcés.
A question? A reaction? We'd love to hear your feedback!