716 Playlists – Soulist Playlist

27.08.12 - Guillaume - 716lavie
Après son Brunch Mix exclu pour 716, Alex Soulist aka Funky French President, dj résident des soirées What The Funk, est de retour pour une playlist éclectique à l'image de ses sets.
Qu'il en soit chaleureusement remercié ici.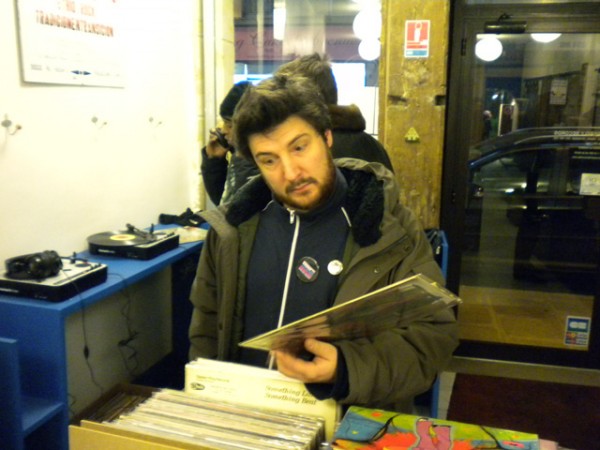 Alex Soulist, the resident dj of the What The Funk parties in Paris, had made a 716 Exclusive Mix called Brunch Mix a while ago. He is back on 716 with this playlist as much eclectic as his dj sets.
Thanks Alex!
1) Shuggie Otis – Aht Uh Mi Hed
Un musicien hors normes, la grâce…
A unique musician, unclassifiable, the grace…
2) Letherette – Bruse
Duo anglais découvert il y a 3 ans.
Ce track est pour moi un classique tant ça groove et ça bouge tout le temps.
It's an English duo I have discovered 3 years ago. This track is a Classic for me, it's grooving all along.

3) Sá, Wanda – Mar Azul
La musique brésilienne regorge de pépites, celle-ci en est une de plus, suave et sensuelle.
The Brazilian music has so many treasures, this song is one of them, it is smooth and sensual.
4) Alice Smith – Love Endeavor (Maurice Fulton Remix)
Un remix incroyable de Monsieur de Maurice Fulton, un morceau dont à mon avis on ne peut se lasser et qui vous transporte tout de suite.
An incredible remix from Mister Maurice Fulton, a track you can listen to forever without getting bored, it takes you instantaneously.
5) Julien Dyne – So Far (Feat. Mara TK)
Julien Dyne est un musicien producteur néo-zélandais peu connu mais son dernier album sorti chez BBE en 2011 a été une divine surprise. Un album dense, magnifique et que l'on peut apprécier à chaque écoute.
Julien Dyne is a misknown musician producer from New Zealand, but his last album on BBE released in 2011 has been a great surprise. It is a dense and beautiful record.
6) Blackalicious – Alphabet Aerobics (The Cut Chemist 2 1_2 Minute Workout)
Un track qui a plus de 10 ans, un groupe passionnant, une production lourde, des MCs qui font la course. Un track exceptionnel.
A track which is more than 10 years old, a fascinating band, a heavy production, MC's who are surpassing each other. An exceptionnal tune.
7) Pete Rock & CL Smooth – They Reminisce Over You (Remix Radio Edit)
Un classique, un remix énorme, un disque que j'ai usé jusqu'au bout ou presque!! Que dire de plus !!!
A classic, a huge remix, this is a record I have played 'til the end of it!! What more can I say???

8) Greg Foat Group – The Dark Is The Sun (Part 1 Main Theme)
Un groupe suédois produit par l'anglais Jazzman Gerald.
Ca sonne 70's comme une B.O, c'est un bijou…
A Swedish band produced by the English Jazzman Gerald.
It sounds 70's like a soundtrack, a jewel…

9) Menahan Street Band – Going The Distance
Une cover du thème de Rocky, un titre avec lequel j'ai souvent terminé mes dj sets. Epique.
It's a cover from the Rocky theme, a track that ended lots of my dj sets. Epic.

10) Motor City Drum Ensemble – Raw Cuts #3
La house made in Allemagne. Un grand producteur. Un morceau irrésistible!!
The house made in Germany. A great producer. An irresistible tune.
A question? A reaction? We'd love to hear your feedback!