716 Playlists – Roladex Playlist

03.05.14 - Guillaume - 716lavie
Roladex est un super duo américain que j'ai découvert via Godspill. Leur pop électro bien groovy m'a attrapé les oreilles.
Ils travaillent actuellement sur un split single avec le groupe ((Pressures)) qui sortira sur les labels medical records / disko obscura.
Roladex is a super American duo I have discovered through Godspill. Their pop electro groovy catched my ears instantly.
They are working on a new split 7″ singe with ((Pressures)) coming out soon on medical records / disko obscura.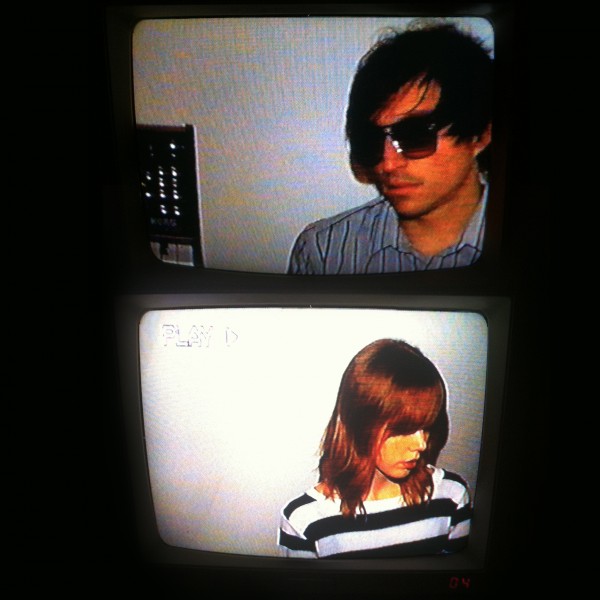 1) Deux – Game and Performance
This song has always "done it for me" it contains everything I like. Great melodies, lyrics and singing. Perfect and minimal. One of our all time favorites.

2) My Bloody Valentine – Slow
I can never forget MBV. Every few years I periodically go back and listen to them to help remind me of how music changed my thinking at an early age

3) Circa Tapes – Disco Kerosene
This is from a new record we recently discovered, I was instantly obsessed.

4) Vaselines – You Think You're a Man
Another nod to the ghosts of our past. This was the most 'New Wave' of all their songs, and always the favorite.

5) Kline Coma Xero – Rewind
Our new Medical Records label-mate.. Really excited about this record coming out, we hope to play shows together!

6) Air Miami – Dolphin Expressway
A 4AD/teenbeat ghost from the past. I always loved this, the way it combined a punk aesthetic with shoegaze and bedroom electronics.

7) Anna – Systems Breaking Down
Introduced to me by my friend Joey Buttons from the Disko Obscura label in New Orleans. I can't seem to get sick of this track.

8) Buttons – Bright Lights
Alter-Ego of ((Pressures)) from New Orleans.. another great example of bands that use synthesizers in amazing ways.

9) Slow Pulse – Hardware
This is a new band from Austin, Tx. We have been listening to it a lot lately.. I hope they put out a full-legenth soon.

10) HNN – Mono
Simply beautiful pop from La Forme Lente in Belgium.

11) The Jams – All you need is Love
I threw this in for some reason… It warped my teenage brain…maniacal cut and paste intentional copy-right infringement that somehow passes as "music".
Vous pouvez effectuer un don pour me permettre de continuer à effectuer mon travail en toute indépendance et à vous fournir des plans correctement sourcés.
A question? A reaction? We'd love to hear your feedback!