Al Bottegon – Venice (Italy) en

08.08.14 - Guillaume - 716lavie
- Le résumé -
In Venice, everyone eats ciccheti, tapas served on pieces of bread, and at Al Bottegon is one of the most popular one place for it; people also go there for the 2 euros Spritz.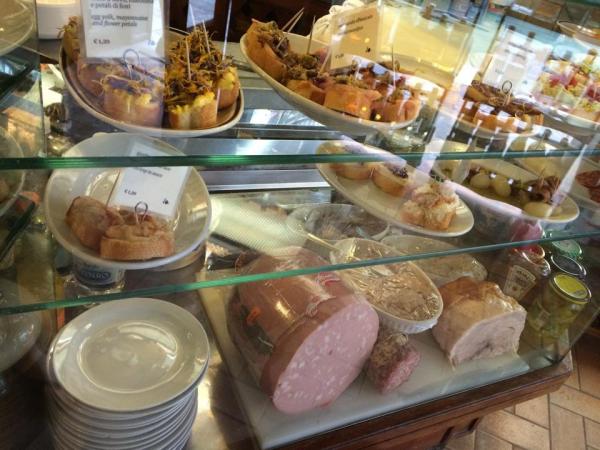 - La petite histoire -
This place was recommended to me  by an Italian friend who had studied at the Academia, the prestigious art school not far from it, and told me that when he was a student he went there, because it was cheap, 2 euros Spritz.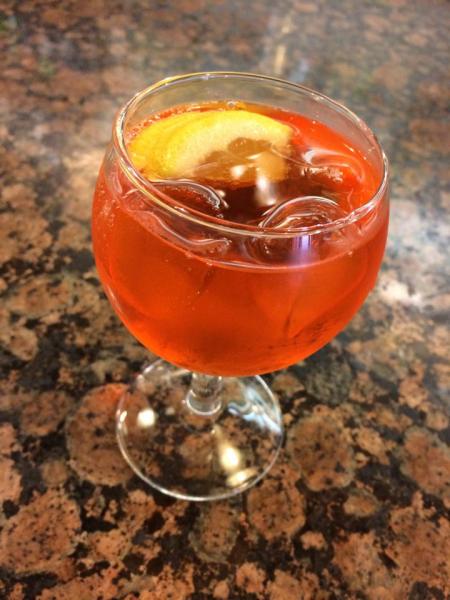 - L'équipe -
It's a family-run business, and the woman who makes these tapas won several prizes for them I was told. She was friendly with me, and went along with my video, even offering me several ciccheti.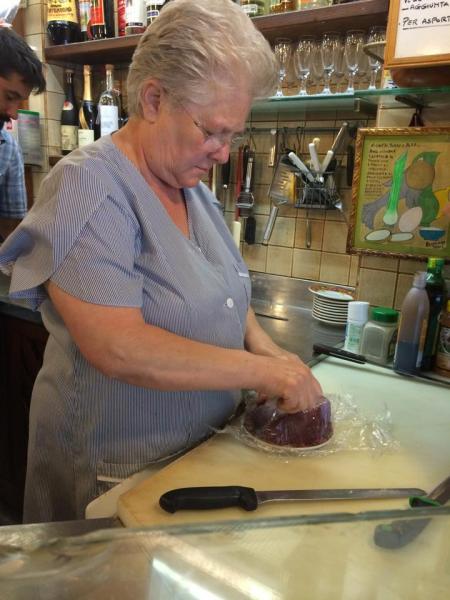 Prior to this, I talked to the bartender, who was super cool, and recommended lots of places.
However, the celebration was ruined when the friend that told me about the place arrived with the rest of the our group of friends; as I was leaving, he got yelled at by the boss ( the woman's son?) to not come back with a group of tourists next time.
Anyways…it still remains a good spot to grab cheap Spritz and chiccheti on the fly.
- Le repas -
At  1,20 euros, not too many questions are asked, we enjoy them, that's it.  Special mention for the one with flowers for its originality. They're weren't all amazing, but I was a little under the weather, and anyways, at 1,20, who cares! 🙂
You can grab your food and eat along the canal.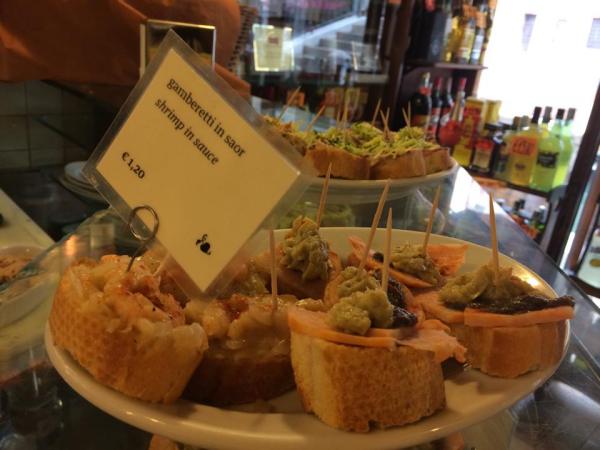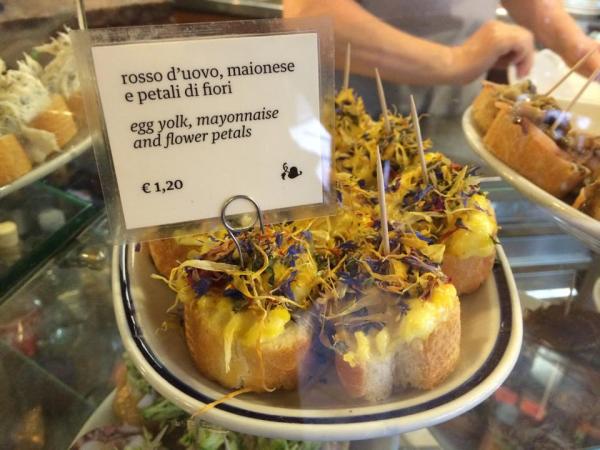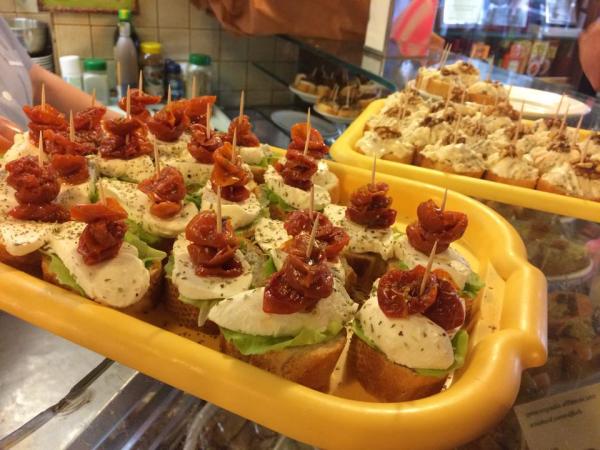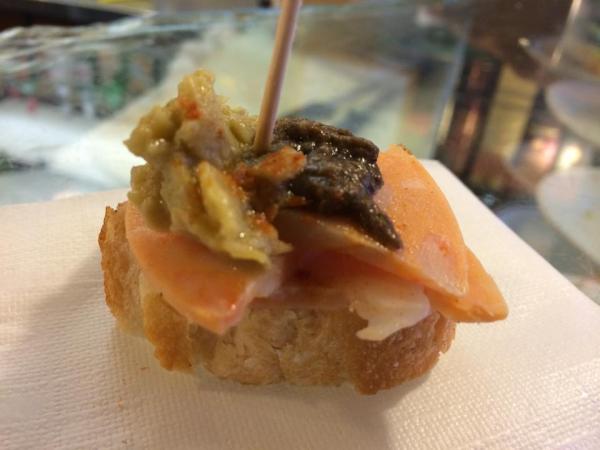 - Le bilan -
An authentic and cheap find, not many of them in Venice, so this is a definite must.
Warm atmosphere for me, but my group wasn't so lucky, I think they're more focused on pleasing locals that tourists, but still, no excuses, especially since everyone knows about it. Careful, no washrooms.
Vous pouvez effectuer un don pour me permettre de continuer à effectuer mon travail en toute indépendance et à vous fournir des plans correctement sourcés.
A question? A reaction? We'd love to hear your feedback!