E Cucina Leopardi – Bologna (Italy) en

06.05.14 - Guillaume - 716lavie
- Le résumé -
A super good restaurant, a chef that offers a lunch menu at 10 euros: trendy without being snobby, smart dishes: even if my Italian friends didn't think the pasta were amazing, my French palate, though very demanding, was very happy….and my wallet too! Good deal!!!!
- La petite histoire -
Here's what a contact told me about it:
"Founded by Cesare Marretti, tv star chef, an example of democratic haute cuisine.<br/Lunch and dinner for 10 euros, reduced choice but good quality ingredients, all you can eat hors-d'oeuvres and dessert.
Modern atmosphere, varied clientele: couples, groups of friends, hipsters, fashion-addicts.
Art exhibitions, theme brunches, cooking classes too."
- Lieu -
We could easily miss the entrance because it doesn't look like your regular restaurant entrance, more like the entrance of an artist squat.
Once inside, you enter a large room with high ceilings. Since it's completely full for lunches, there's a Foosball table to wait.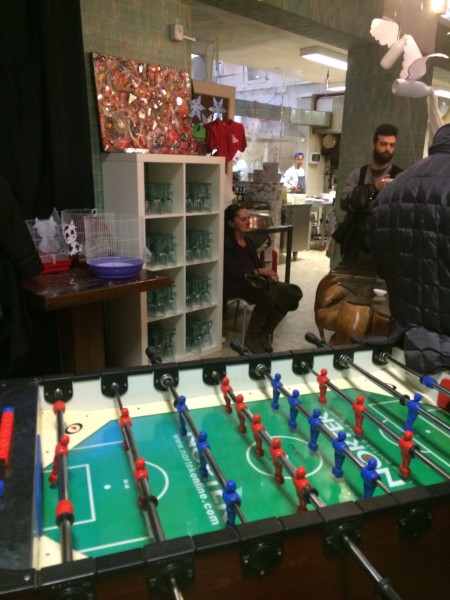 The design resembles a loft, there's two rooms. Open-style kitchen.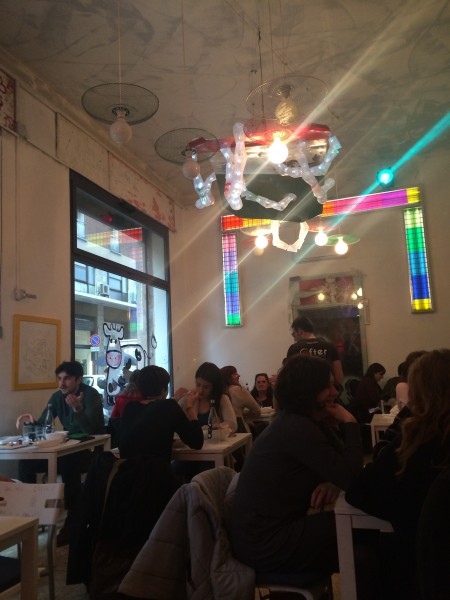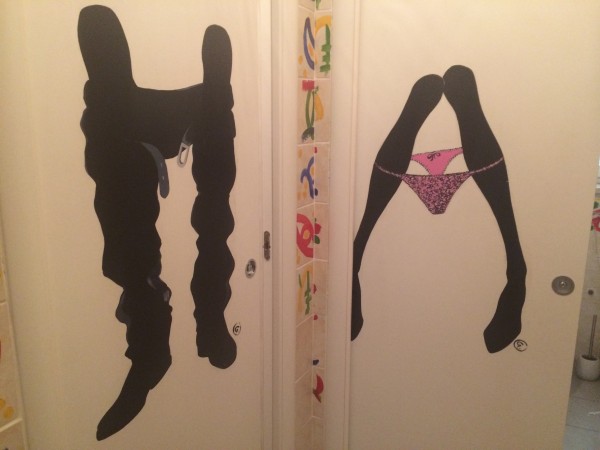 - L'équipe -
The restaurant will be closed the World Cup in 2014 because chef Cesare Maretti is going to be the chef for Italy's team.
Here, they're young, cool, but they work seriously hard. I'm adding the restaurant's introduction found on their website, translated via google translate in french:
"The first ingredient is the smile, because we like to make you feel good. Our philosophy. the freshness of the raw material and CONVIVIO table A HYMN vegetables and fruits, because all our dishes are paired with side dishes, without spending more. We have a conviction, NO TO paper towels, we always find the cloth napkin!"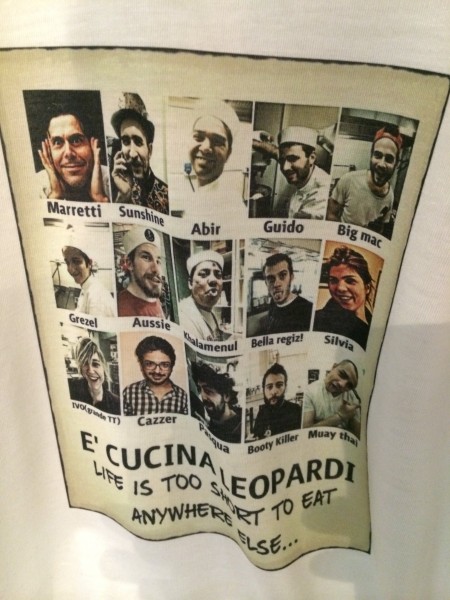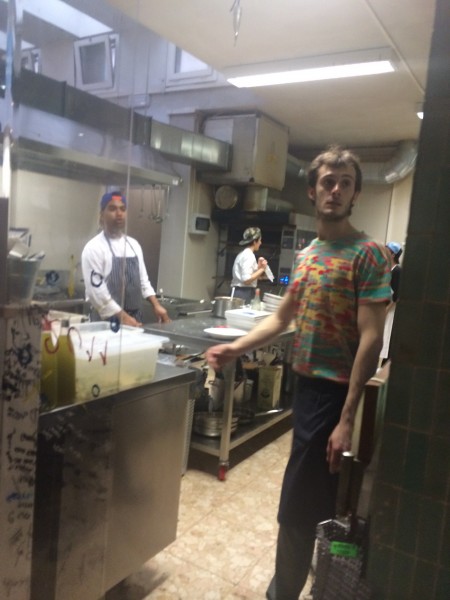 - Le repas -
At dinner, the surprise menu is at 30 euros, but at lunch:
-for 10 euros you get an Antipasto- main ( primo piatto)- dessert, and it's full to the brim, in 20-25 you get a table.
For 15 euros you get an Antipasto- main ( secondo piatto)- dessert
For 20 euros you get an Antipasto- primo and secondo piatto- dessert.
All the menus come with wine and coffee.
That's what I'm talking about.
Main
Mozzarella, oregano, olive oil
Plat
Pasta gamberi
Pasta with shrimp, they were al dente and salted like they rarely are in France, who knows why. Ok so the French can't help but go a little crazy over pasta in Italy, but that's just the way it is.
My friends regretted that the fennel was cut in such big pieces, they felt that's all you tasted throughout the dish. .
As for me, it didn't bother me. I didn't think the shrimp were amazing ( we are an hour away from the sea) but the pasta was perfect for me.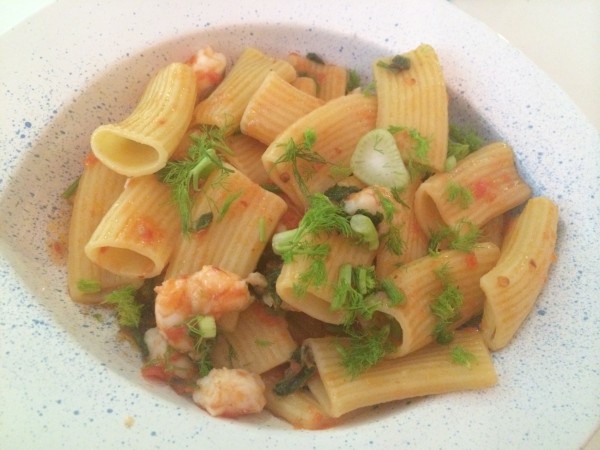 Dessert
My friends took this cake, I wouldn't be able to tell you what it is.
I opted for the fruit salad which was fresh and deliciously sweet, not too cold, which is often the case with those that are prepared in advance.
- Le bilan -
Unbeatable lunch deal, I told a lot of Bolognese people about it that were interested.
If 30 euros is relatively expensive in Italy, this is also the case in Bologna to eat dinner, the Bolognese that I talked to told me that 10 euros for lunch was a good price.
Vous pouvez effectuer un don pour me permettre de continuer à effectuer mon travail en toute indépendance et à vous fournir des plans correctement sourcés.
A question? A reaction? We'd love to hear your feedback!