Levant & Co – Paris (75005) en

15.07.14 - Guillaume - 716lavie
- Le résumé -
A Turkish catering-shop-restaurant-cooking school- internet radio!
14 euros for a soup of the day and a main during the weekdays- if I understood everything completely, everything is made in-house, the welcome is warm ( it's a couple) and you'll get to taste quality home cooking with some quality ingredients and very little fat.
A worthwhile place to know.
- Lieu -
Only open for lunch Monday-Friday.
Be careful, they stop accepting people in after 2 pm.
The place is intimate without us being too crammed in, and we feel like we're in someone's tasteful dining room.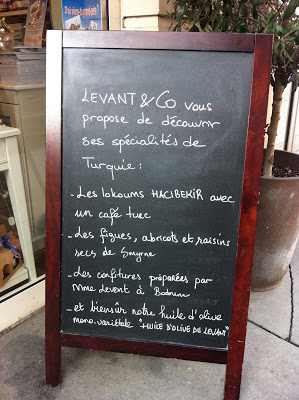 - L'équipe -
The Levent couple are running the place, and it's Mrs. who cooks. They have a family olive grove in the Ayvalik region, also called the "Aegean Pearl" which is situated north-west of the Aegean Sea, olive oil's most famous region.
Therefore, Mrs. Levent uses olive oil a lot in her food, which assures a continuity in taste throughout the dishes ( it's even used in desserts) without altering the dishes themselves, even the thought the taste is very aromatic, it also remains  very light.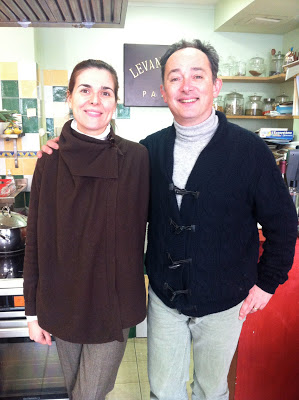 - Le repas -
We received some excellent olives as an amuse bouche.
Appetizers
Celery Soup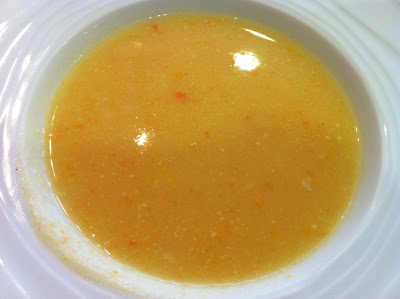 Main
Pilaf rice, salad, potatoes, chicken.
The dishes aren't very salty, the rice is a true Turkish rice cooked with vermicelli and Kozak pine nuts ( region well known for its pines, on the picture you can tell how big they are, almost as big as peanuts). The chicken is also well executed.
Overall there isn't much salt in the food here, which could surprise some, but not to worry, there is salt and Turkish chili on the tables if you need it. In any case, it's very fresh and healthy.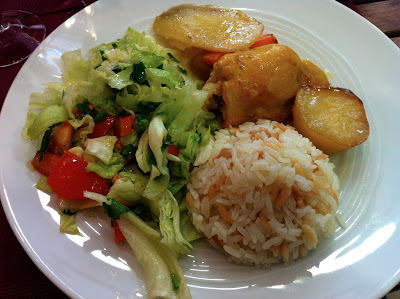 Dessert
Kalbura Basti, a Turkish cake
The literal translation of the name of this cake is "leaning on a sifter" because it has bumps as if the dough had been pressed on a sifter (?), if I understood correctly! 🙂
Mrs. Levent prepares it with the family-made olive oil, it's a pastry made with syrup and stuffed with walnuts. It's a dessert traditionally served during Aïd El-Fitr, the celebration that marks the end of Ramadan.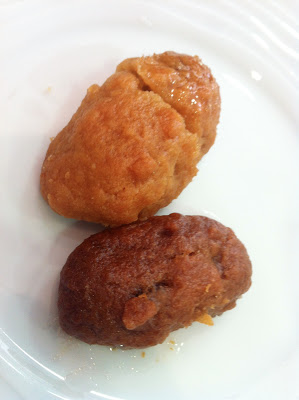 A Turkish delight with the coffee, more fun when it's blurry.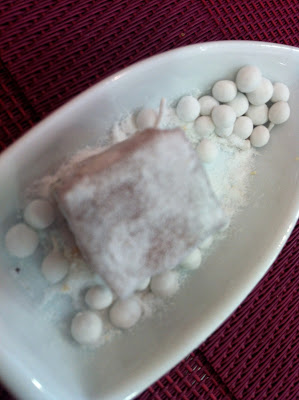 On the side we had a delicious glass of Turkish wine, an 2006 Alaz from a small producer, Canakara that Mr. knows. 
- Le bilan -
2 two course table d'hotes ( appetizer-main), 2 glasses of wine ( and they were topped up), a dessert, a coffee: 19 euros per person. Very decent. A good deal in this area and a good Turkish spot in Paris: there aren't enough!