Metelkova – Ljubljana (Slovenia) en

20.05.14 - Guillaume - 716lavie
Metelkova
Metelkova ulica
Ljubljana

- Le résumé -
Even though Ljubljana gives off a certain Austrian vibe ( the Austro-Hungarian were here) we find here a tolerance that is nice to see. I smelled cannabis several times while walking in the street, I'm not taking sides, I'm just saying that people don't seemed so constantly worried about the police; as long as they're respecting others, they leave you alone.
Like Christiana in Copenhagen  or the Uzupis Republic in Vilnius, we find Metelkova in Ljublajana.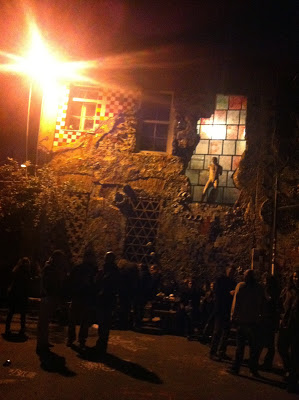 It was an old army garrison that became a squat in the 90s, today it's a real alternative cultural space: squats, techno clubs, gay and lesbian clubs, etc…the surroundings have been institutionalized ( we can find three museums just beside it, the prison became hostel) , but it didn't take away any of the free spirit that lived there.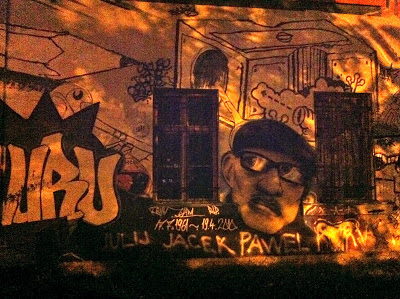 It's much more worth it going there during the school year because you'll get to see all the students. Locals mentioned that it was a little sad during the summer, there's basically just tourists.
Indeed, the night I went in October, the place was full.
Vous pouvez effectuer un don pour me permettre de continuer à effectuer mon travail en toute indépendance et à vous fournir des plans correctement sourcés.
A question? A reaction? We'd love to hear your feedback!