Osteria di Chichibio – Polignano a Mare (Italy)

08.04.15 - Guillaume - 716lavie
- Le résumé -
L'Osteria di Chichibio is THE good restaurant to go to in the region, not cheap, but affordable nonetheless. The ultimate experience for amazing seafood.
- La petite histoire -
I was in contact with a friend whose brother has a bed and breakfast in the area, he recommended several restaurants, pointing out that Chichibio was his favorite, and that it was unthinkable to come to Puglia without going to eat there.
In all my research, it was also the one that was coming out on top: expensive-true, classy, but authentic.
- Lieu -
Polignano a Mare is absolutely beautiful: a town perched up high, overlooking a sparkling sea, there aren't enough words.
Close to the seashore, and the Domenica Malugno statue, famous author of the song "Volare"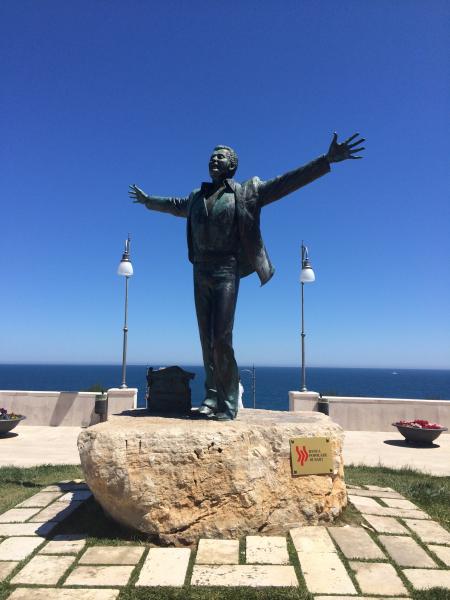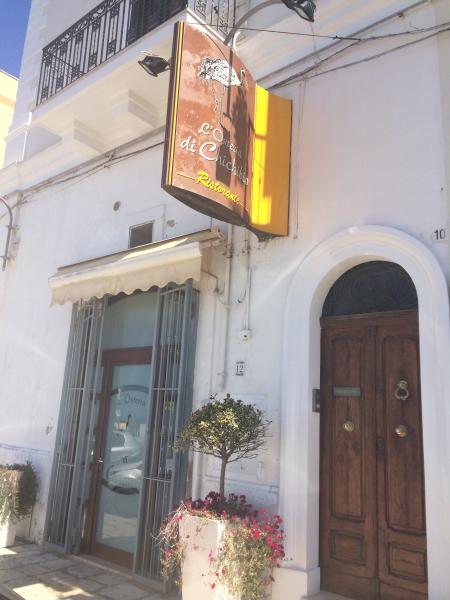 The inside is spacious, there's a big vaulted room, in stone, and the tables are well spaced out from one another.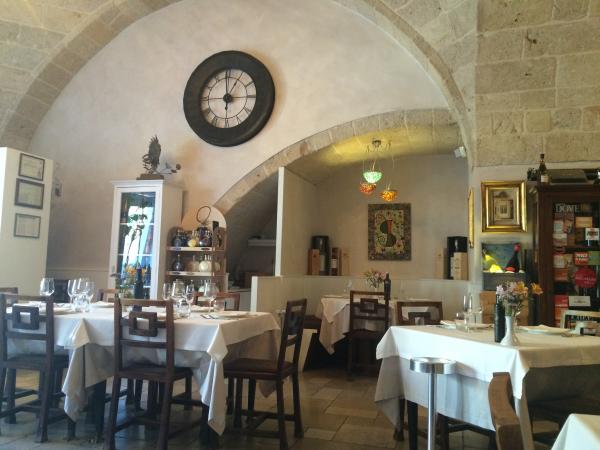 When you come in the restaurant, there's a display of fresh fish and seafood, on the left.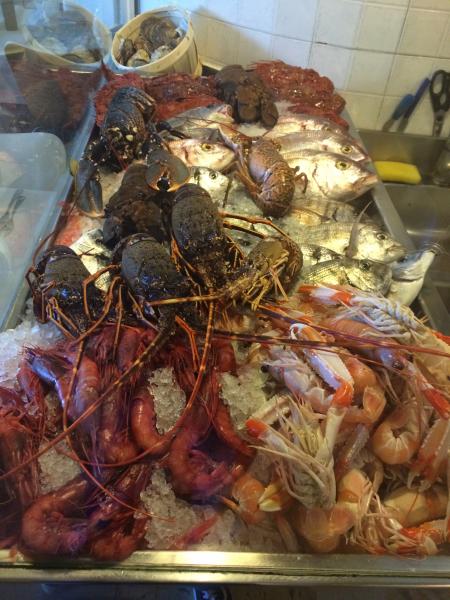 - L'équipe -
The chef in front of the wood burning oven, prepping raw fish, Puglia's specialty.
There's also an entire team at the back, in the kitchen.
As for the service, I was a little scared at the beginning: this kind of big ostentatious institution recommended by Le Michelin, made me think the staff would be a bit too arrogant. It wasn't the case at all with out server, who was pleasant, available, and knew how to be flexible.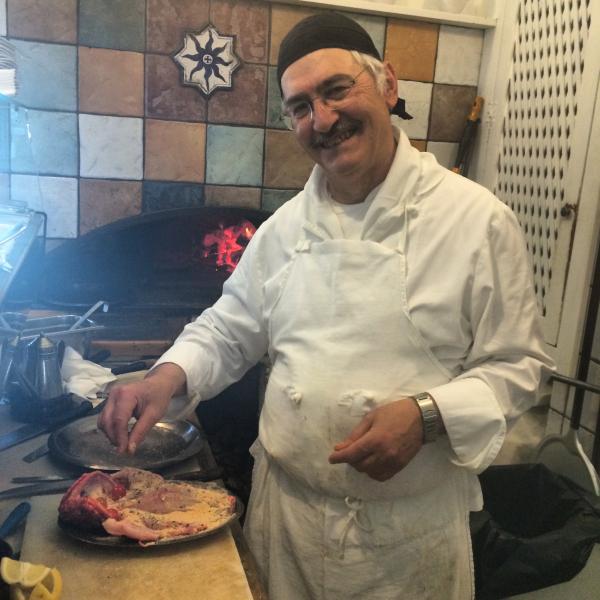 - Le repas -
So it was a feast, at lunch, and honestly, I'm going to be quite incapable of giving you all the names of all the things we ate, but is that really so important?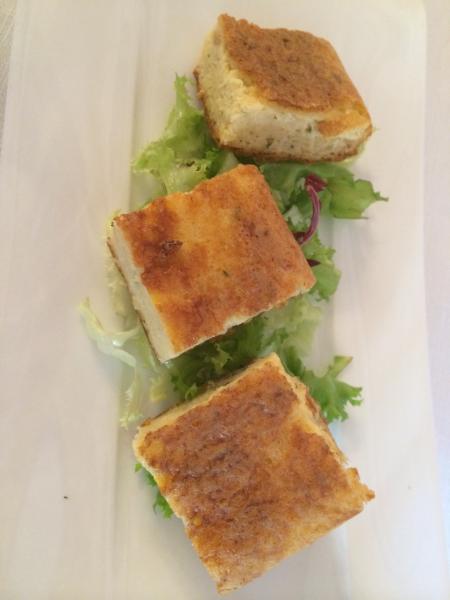 That, that's just divine: the citrus, the red onions, the tomatoes, the greens, with fresh shrimp, extraodinary.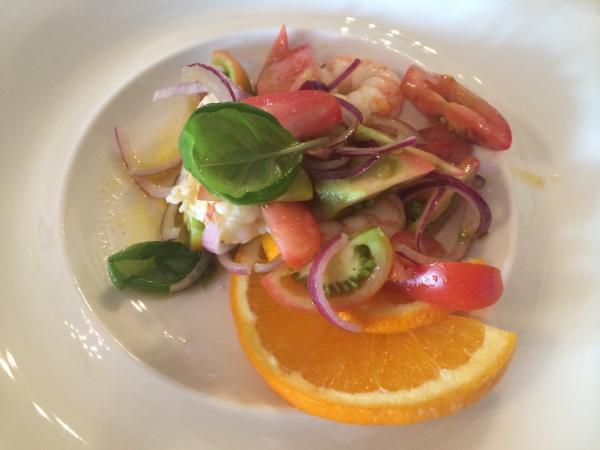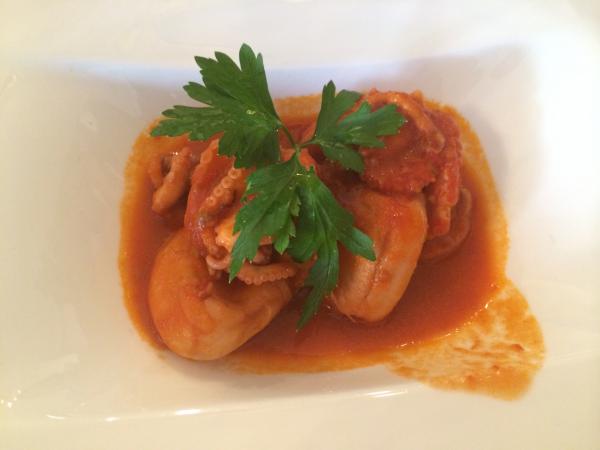 Fish cakes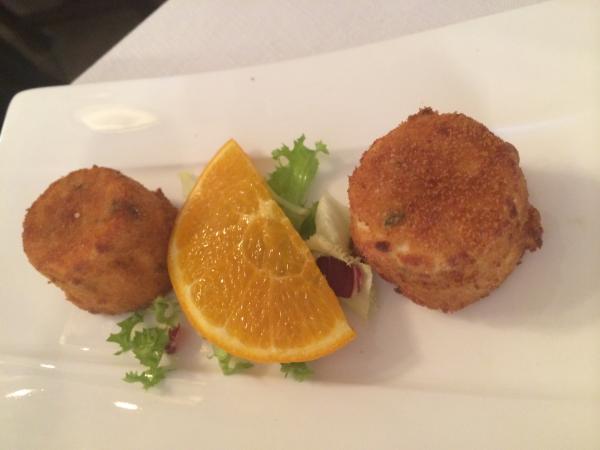 Fried shrip wrapped in lard and cream of lentils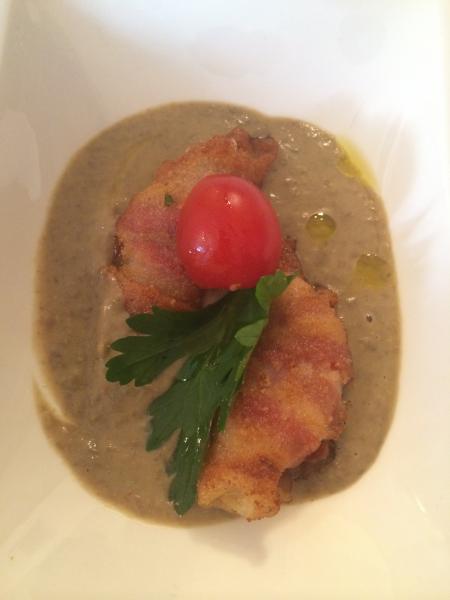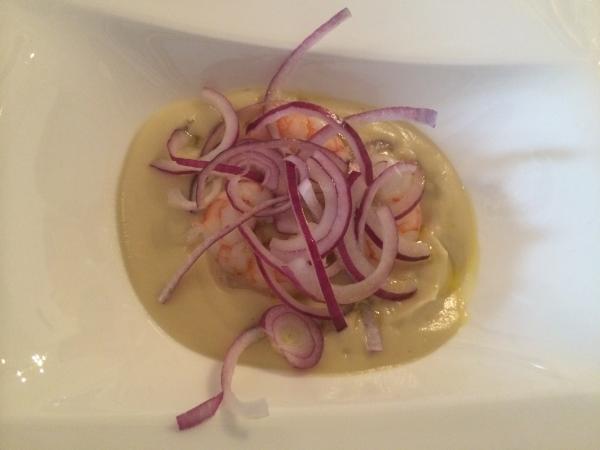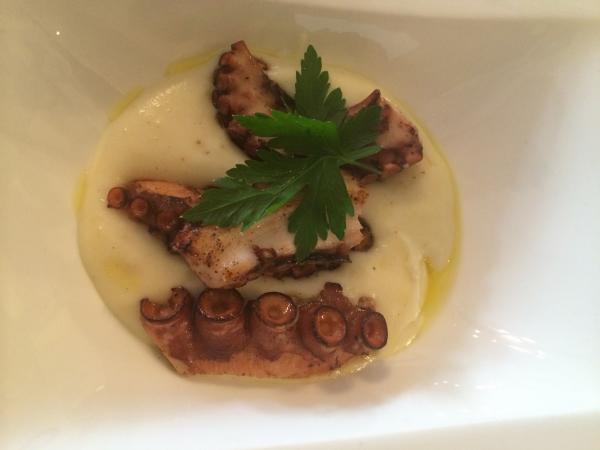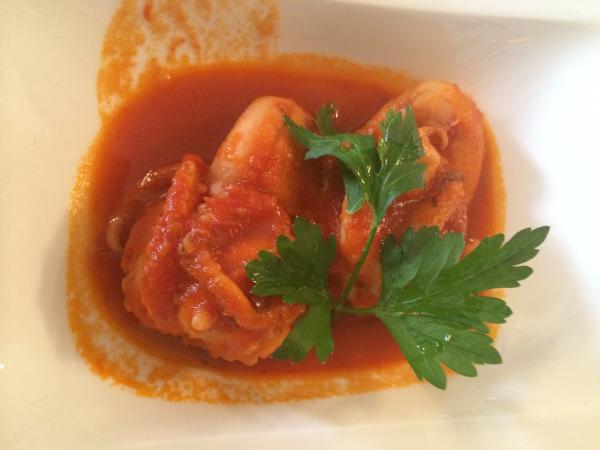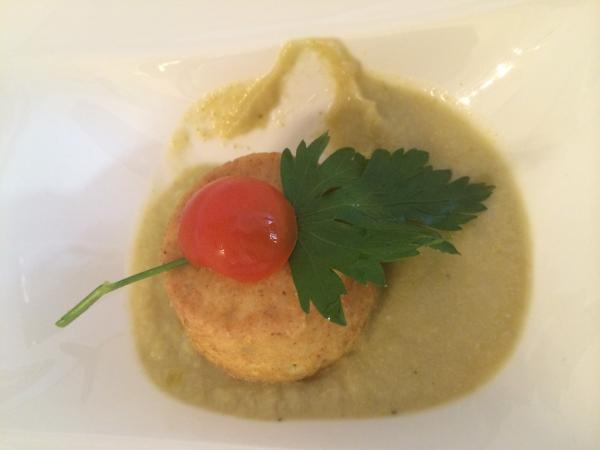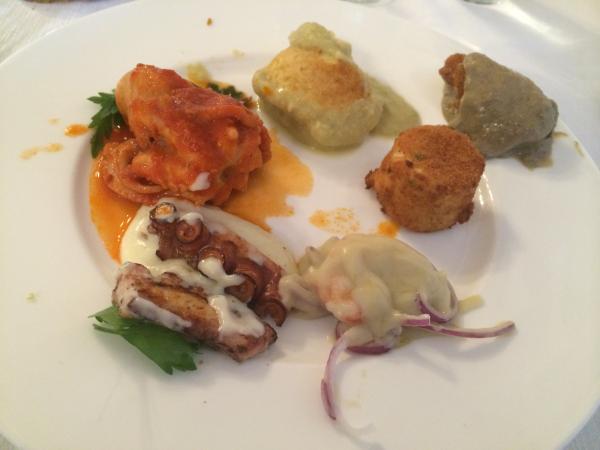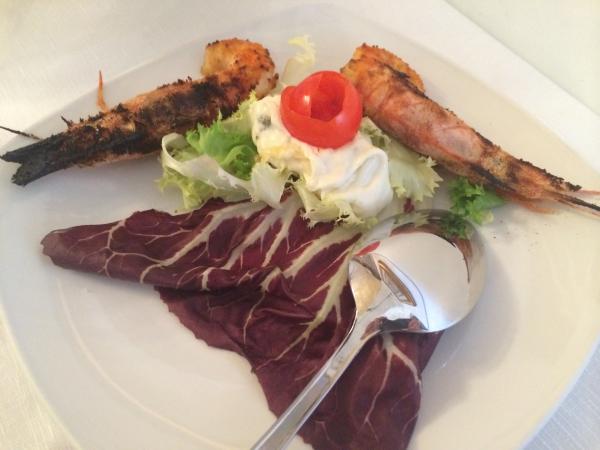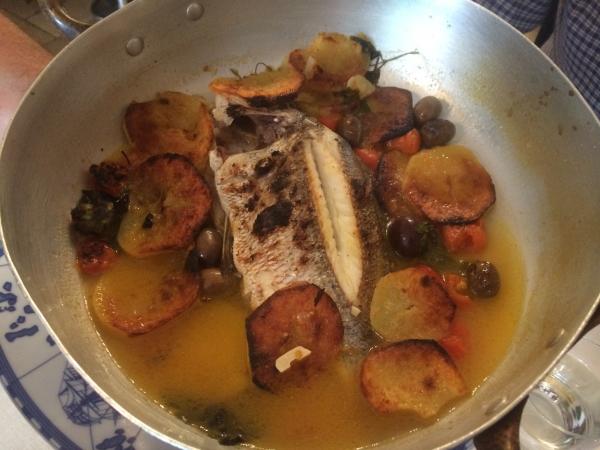 This was the show's main event, raw fish cut thinly in slices, like sashimi, served simply with olive oil and salt: magnificent, but mostly delicious, incredible.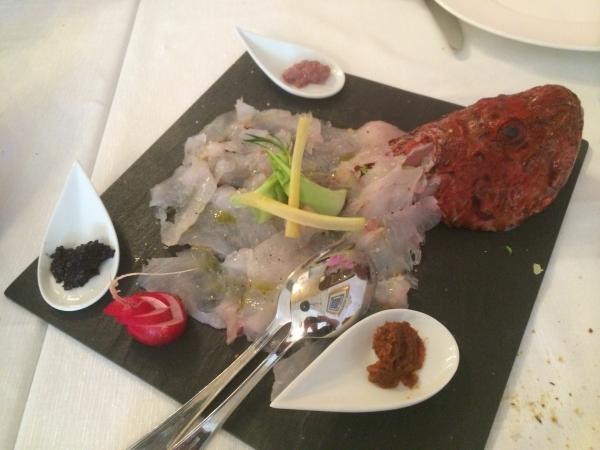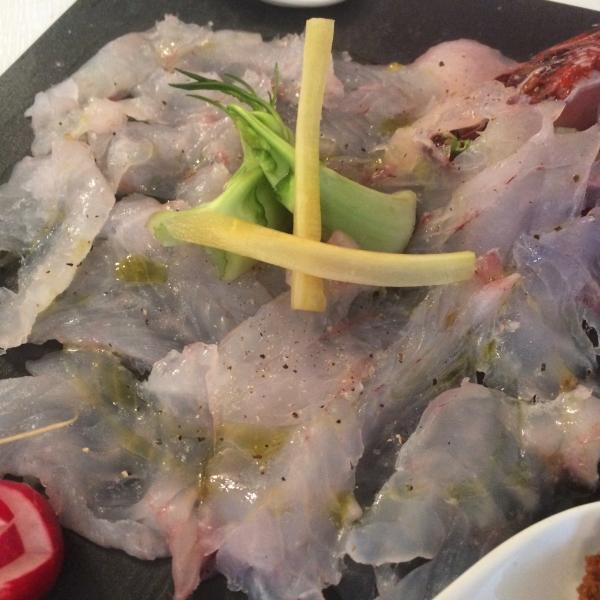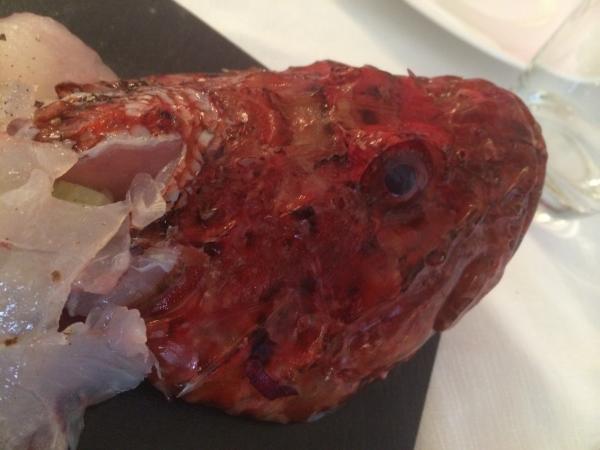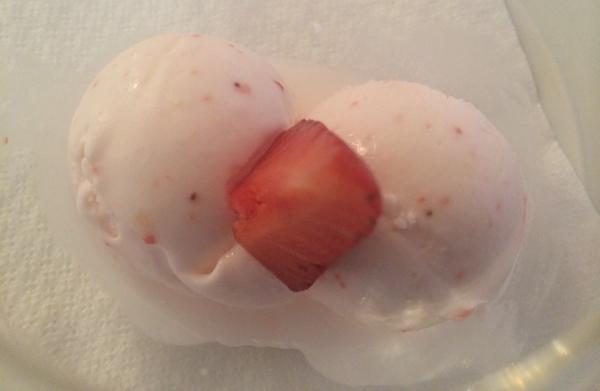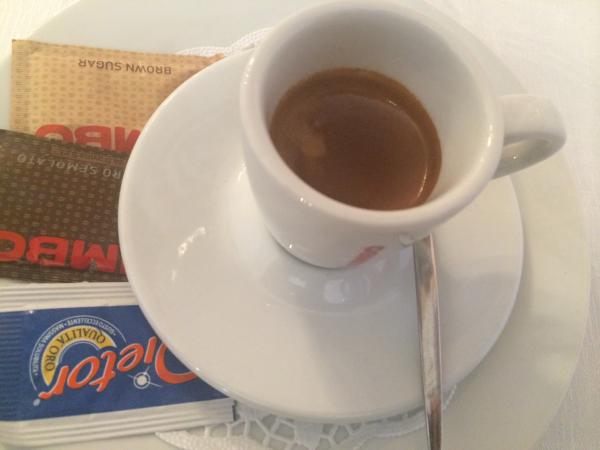 - Le bilan -
Overall?
For 3: 130 euros, with only one glass of wine, so if you get a bottle, it's going to be much higher, but overall, budget for 40-70 euros for a great time.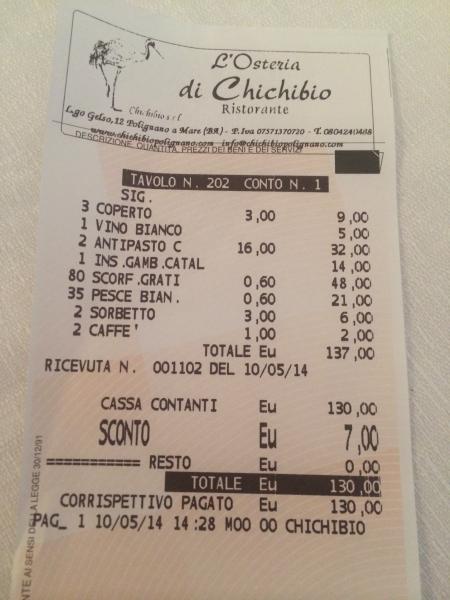 Vous pouvez effectuer un don pour me permettre de continuer à effectuer mon travail en toute indépendance et à vous fournir des plans correctement sourcés.
A question? A reaction? We'd love to hear your feedback!