Pasta Fresca – Bologna (Italy) en

02.05.14 - Guillaume - 716lavie
Pasta Fresca
Via del Pratello 71
Bologna

051 523288
- Le résumé -
A pasta place like they used to be: pasta of the day cooked by a mama of a respectable age, and it's another that takes the orders. Lots of students, but not only, super authentic, and not expensive!
- La petite histoire -
Here are the comments some locals had written for me:
"So you have to take VIA DEL PRATELLO from the end of Via Ugo Bassi and walk straight looking all the time at your right side: you will see, around the civic number 78, a kind of shop that is not exactly a Restaurant, but a "PASTA FRESCA" shop with an affiche that explains the different kind of pasta they will prepare that day: the price is really low and the quality is genuine, you will see a lot of people making queue on there; after you can eat on some big table in the street there, set for this use!!"
"For some traditional dishes I suggest you a very small place to grab some quick delicious pasta in Via del Pratello 71/A, you can take-away very delicious tortellini and lasagne!"
- Lieu -
It's a small space, everyone waits for their pasta container.
We don't really eat here, people go elsewhere to eat. That being said, I stayed and ate there.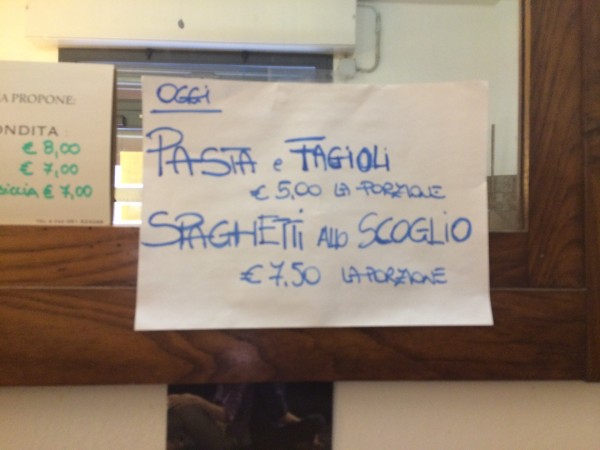 - L'équipe -
The lady that takes the order is very nice.
At first I was intimidated by her, especially since I wanted to ask her 2-3 questions and there were people around.
She's probably been dealing with students forever as well as a lot of people at once, so no funny business.
But she's adorable. When I left, she asked me what I thought of my pasta, I thought they were good but not hot enough, she told me I should have mentioned it and didn't charge for the bottle of water. I noticed that in Italy, they often don't charge for the bottle of water.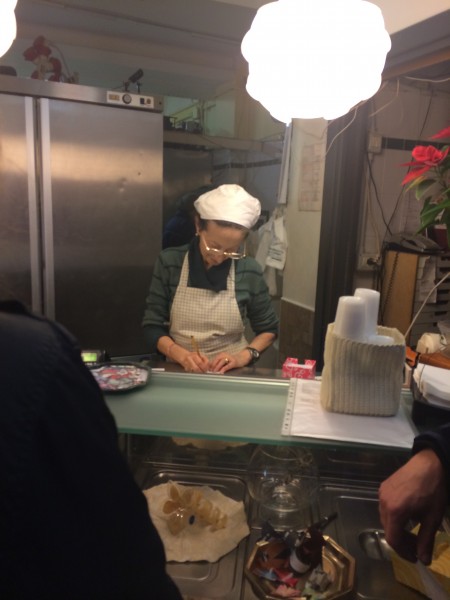 - Le repas -
I took the pasta of the day, the ones with Fagioli ( beans), we never see this in France.
The picture isn't really appetizing, but they were goof, the only problem was that they could have been hotter, but I could have mentioned it like the lady told me.
The other thing that was a bit annoying was that the tin foil that closed the container ripped badly.
Otherwise, it stays a super good deal to discover authentic pasta in an authentic spot: even in Italy I didn't see that many such as this.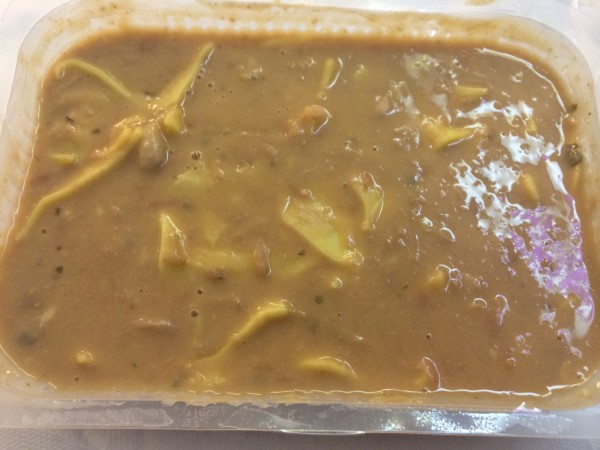 Vous pouvez effectuer un don pour me permettre de continuer à effectuer mon travail en toute indépendance et à vous fournir des plans correctement sourcés.
A question? A reaction? We'd love to hear your feedback!