Trattoria Da Vito – Bologna (Italy) en

05.05.14 - Guillaume - 716lavie
- Le résumé -
An establishment that's been here forever, every artist and political figure have crossed paths here. The place became famous when singers such as Lucio Dalla and Guccini went to eat here. The locals appreciate the family vibe, and the authentic atmosphere. Eating tortellini al ragu at Da Vito is one of those things that you wont ever forget.
The pictures in the first room set the tone.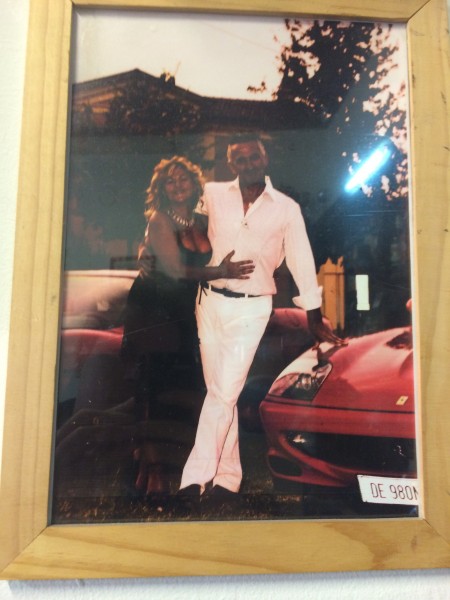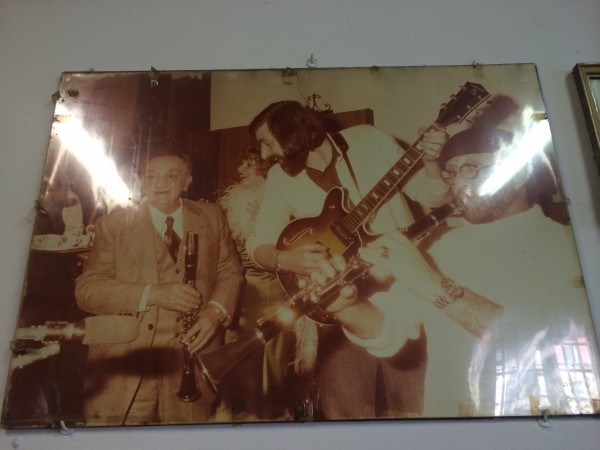 - Lieu -
It's simple, just the way we like it, checkered table cloths and big bottles ( de pif) on the tables.
The restaurant's in the center, but not smack in the center either, you know? 🙂
Careful, the restaurant fills up very quickly, especially Sundays at lunch, the day that we went: either come early or make a reservation.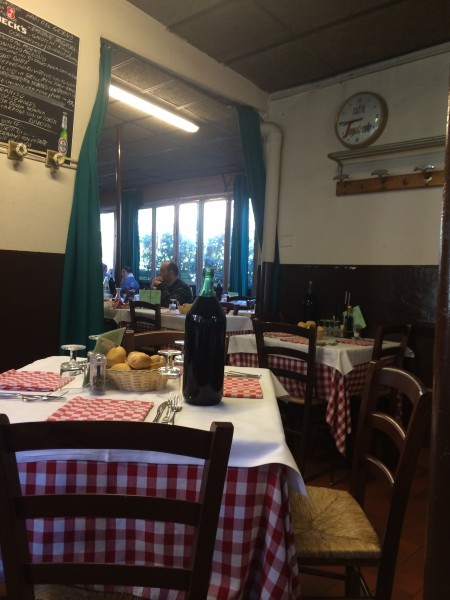 - L'équipe -
There was a young man and a lady that was a bit older, we had the man, he gave good advice.
We arrived early but at coffee time the restaurant had filled up, and we had to ask for our espresso three times, when I asked for it the 4th time because I had a plane to catch he told me that he knew but he couldn't find the time to make it. 30 seconds later we had our coffee.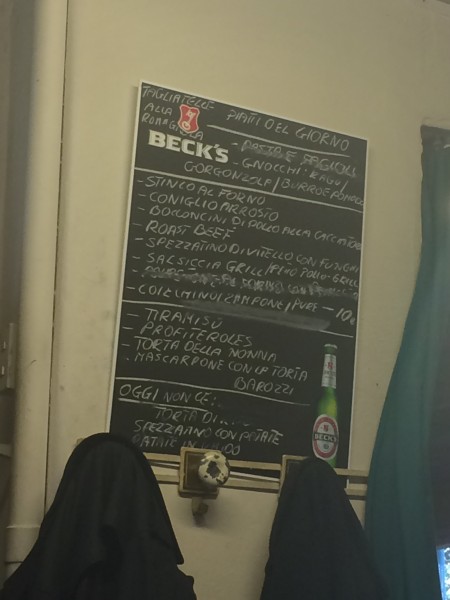 - Le repas -
Let's take a look at the menu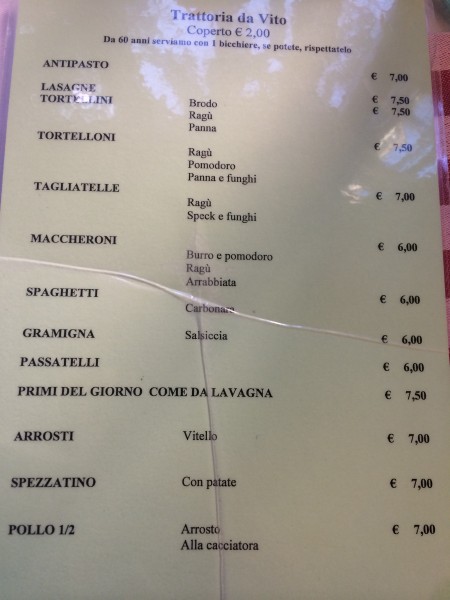 I ask the server for advice, he tells me to try the tortellini al ragu, let's go for it.
Italophiles already know this, others not so much, talking about bolognese sauce will drive any self-respecting Italian mad; as for a Bolognese man, you might have to call an ambulance. Our bolognese here is called Al Ragu over there.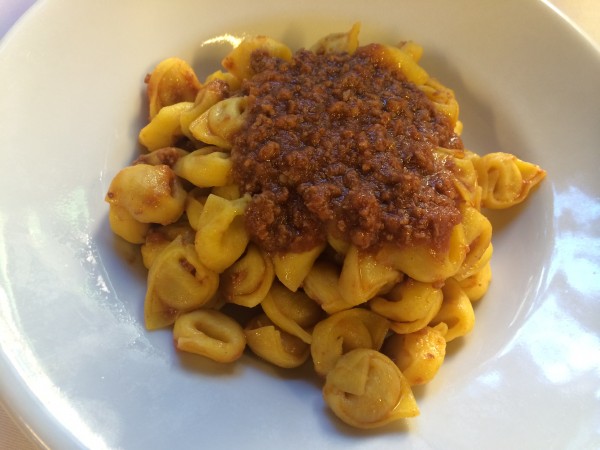 Tagliatelle al ragu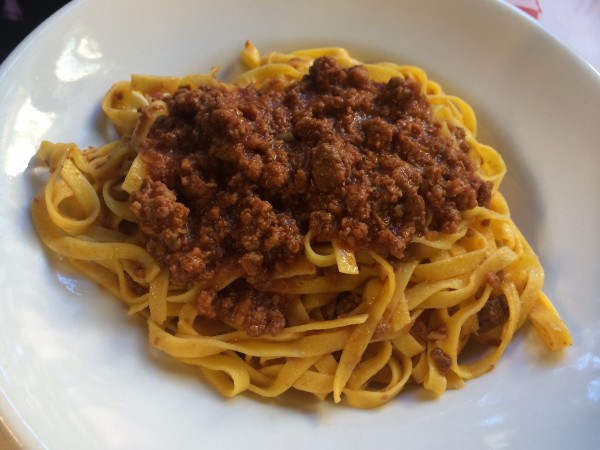 One of my Bolognese friends asked for Tortelloni al brodo, even though it wasn't written anywhere.
You can ask for it anywhere because it's a classic.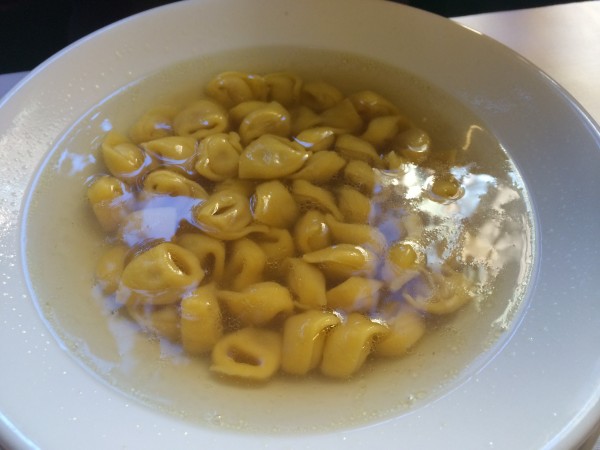 It's the first time that I see an Italian put Parmesan cheese on his pasta, so it's true, we are allowed 🙂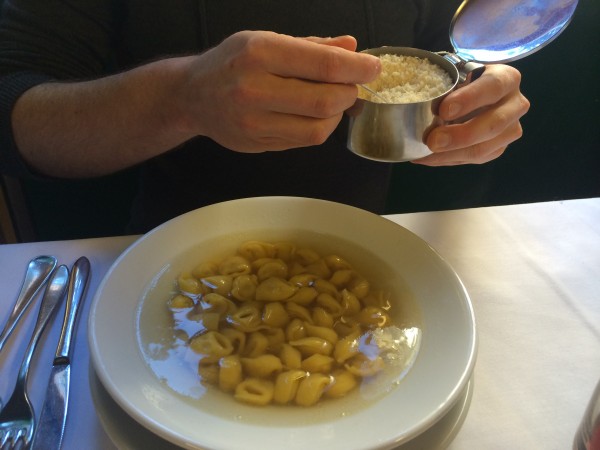 Dessert
Torta della nonna
My friends didn't know it, yet it was the server's recommendation. This grandma's tart has various recipes, since this recipe (http://www.lacuisineitalienne.fr/recette-italienne-torta-della-nonna/)  doesn't correspond to the one I received in the restaurant. It was more of a type of tiramisu with chocolate chunks on top, it was divine.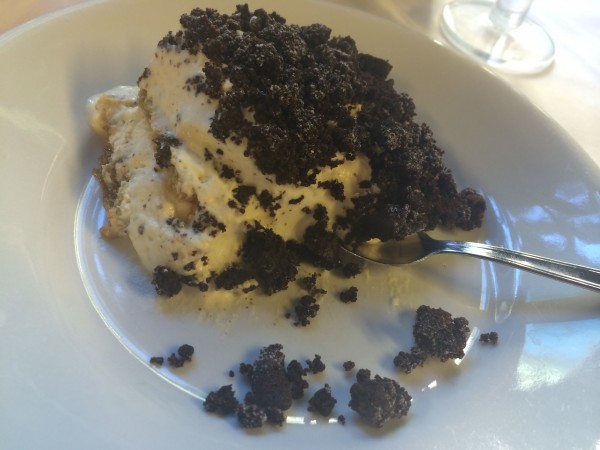 - Le bilan -
People come here to eat dishes made the way they should be, following the golden rules.
We like. We like. We like.
Vous pouvez effectuer un don pour me permettre de continuer à effectuer mon travail en toute indépendance et à vous fournir des plans correctement sourcés.
A question? A reaction? We'd love to hear your feedback!