Sidreria El Remo – Cudillero (Spain) en

05.01.15 - Guillaume - 716lavie
- Le résumé -
Here's an authentic Sidreria located on the little Cudillero Port; a half an hour car ride from Ovideo.
- La petite histoire -
We were looking for a restaurant that was open AND enjoyable on this December night. As we walked by the completely full Sidreria El Remo, we didn't hesitate.
- Lieu -
There's a tavern atmosphere on the main floor, people are sitting at the bar, others are sitting at tables, it's noisy.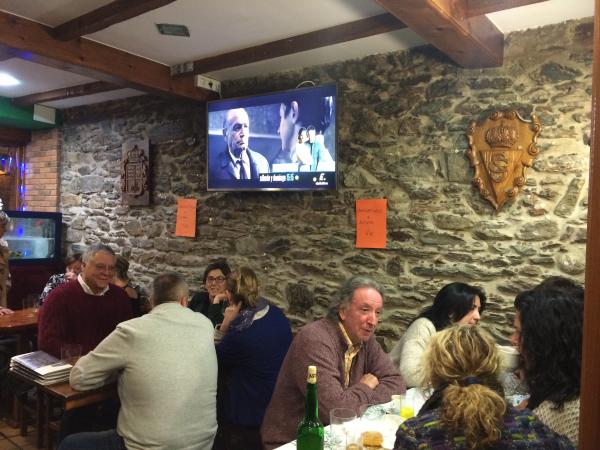 There's a bucket in the middle of the room, because the server serves the cider in the Spanish style, which is to hold the bottle at arm's length above his head and pours into the glass which is at thigh height.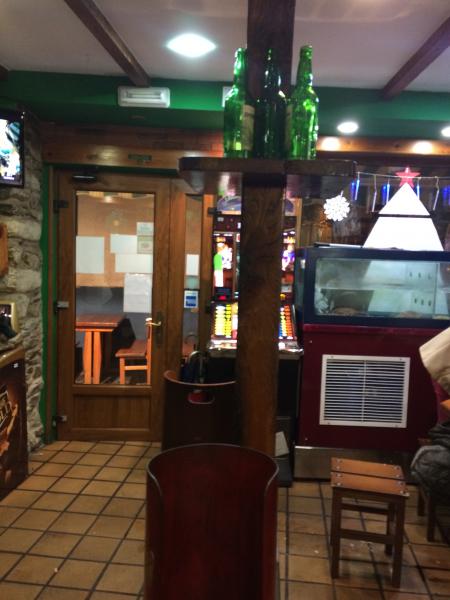 Upstairs however, it's much quieter, so people can choose according to their preferences.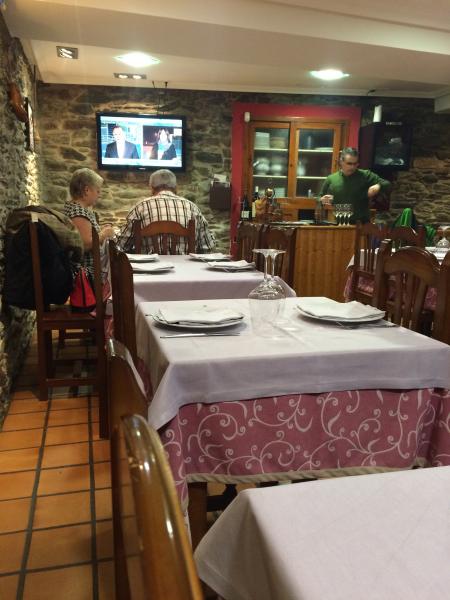 - L'équipe -
A nice family run business.  Since we were upstairs, we weren't far from the kitchen, which we saw in passing: there was an older lady, still in good shape for her age, cooking.
The waiter that we had was also really good.
Upstairs, we had our little cider server. Cider is drunk in small quantities here, and like a shot, because you can't taste the flavor for very long. So, either the servers pour it the way mint tea is poured, or this little pressure apparatus is set down on the table.
- Le repas -
Appetizers
We started with a plate of ham.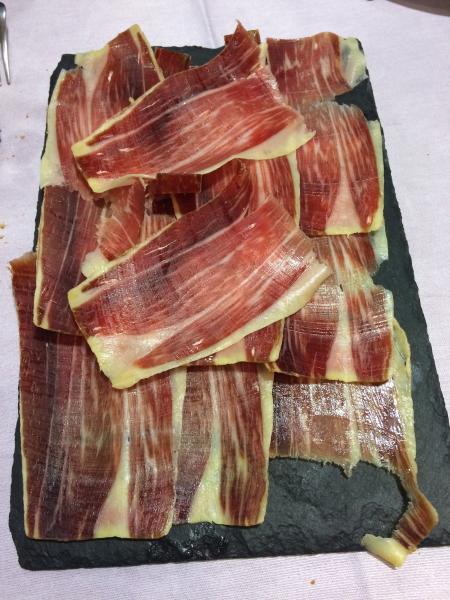 A plate of cheese croquetas.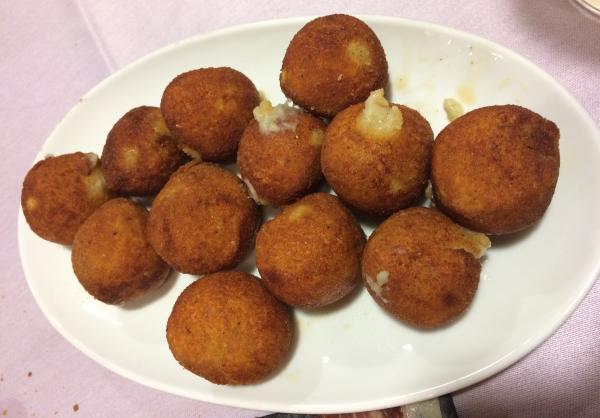 Mains
A salad for those that like to eat light at dinner. According to the server salads are ordered for the entire table here; they're indeed quite large.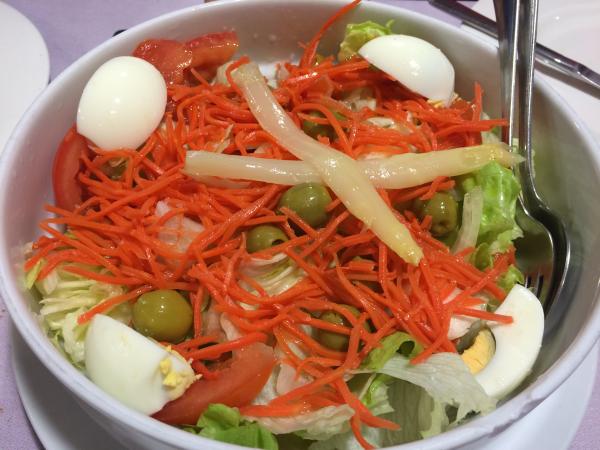 Tuna, signed  "El Remo", classy.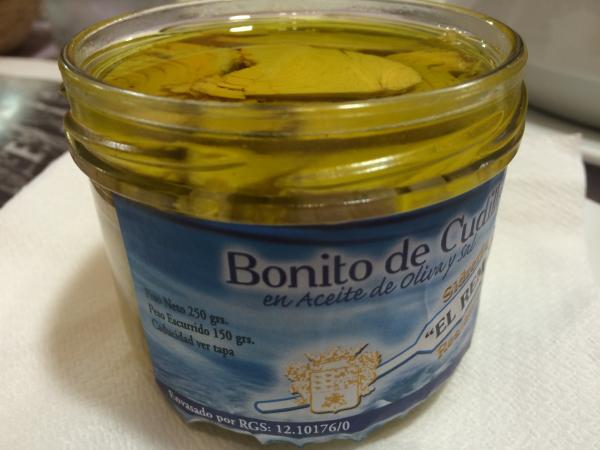 This octopus was sumptuous, a real treat, even if I did get two hairs from the chef, but this happens to the best of them. Delicious. It seems to be a typical dish in Asturias to serve in on top of potatoes or mashed potatoes.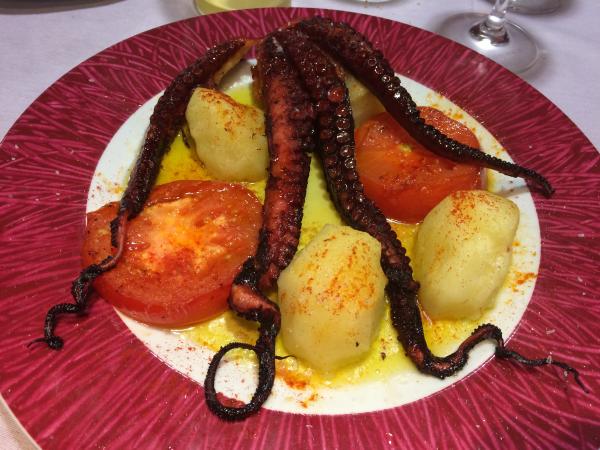 Desserts
Cheese flan (flan de queso), super sweet 🙂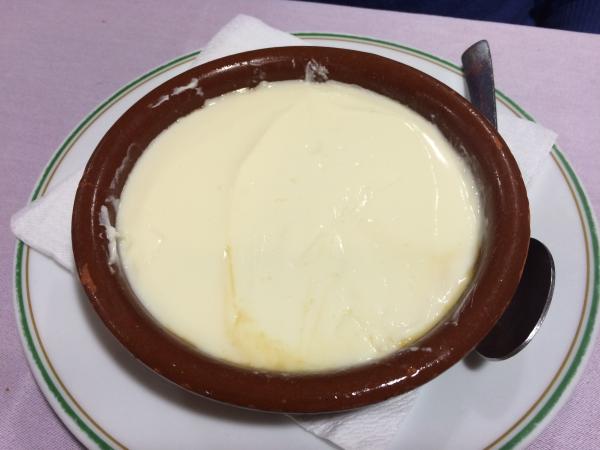 Three chocolate tart, I'm not usually a white chocolate fan, but I wanted to try this.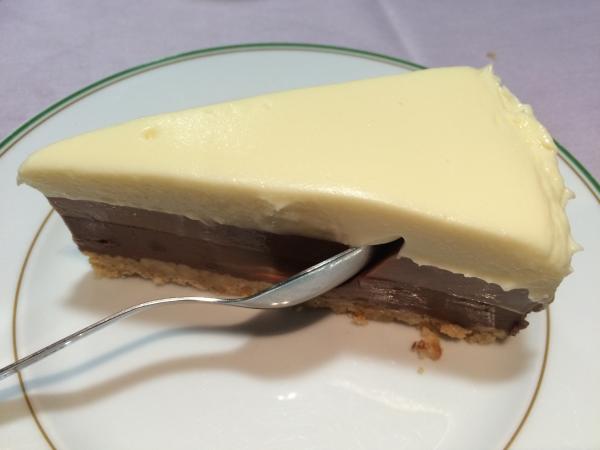 Rice pudding (arroz con leche).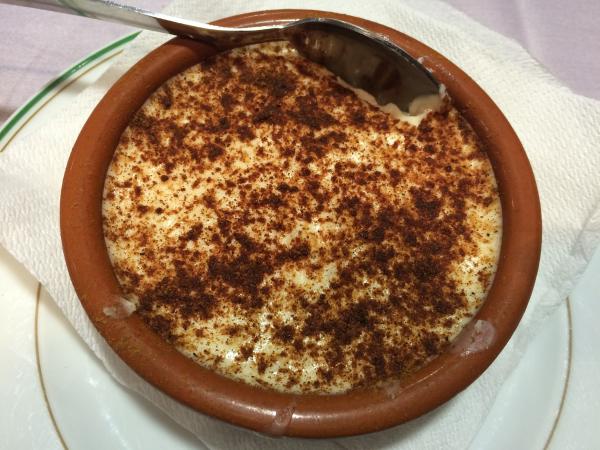 - Le bilan -
A few reviews online criticized it, but from what I saw, Sidreria El Remo was perfect for a first dinner in Asturias: authentic, tasty, and with that home cooked meal feel to it.
Total for 3 people : 64 euros.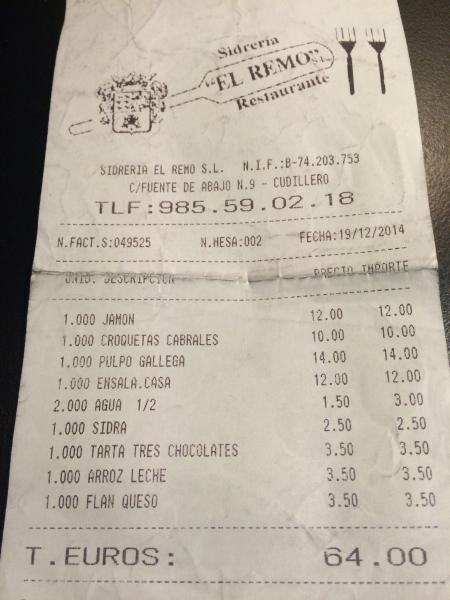 A question? A reaction? We'd love to hear your feedback!