716 Exclusive Mixes

All these mixes have been exclusively done for 716 Music. Having worked more than 10 years in the music industry, including 6 years at the radio doing music programs, I wanted to build a real series when I started the blog back in 2008. The goal was to publish "Real Mixes" exclusively done for 716, not just begging for a podcast from a producer who already drops 4 a month.
We were some of the first ones to use the word "Exclusive" as it was a real struggle to get exclusive content sometimes, now everyone uses it, there are tons of blogs that publish podcasts non stop, they're even numbered now. We hope that the future will reveal the unique identity of this 716 Mixes Series I have built along the years : lots of future talents made their first official mixes here, some legendary pioneers got back in the game, artists created amazing timeless podcasts.
We've also opened the Series to all kind of musical genres : experimental, techno, electro, house, hip hop, jazz, funk, tropical, world, psychedelic, new beat, drum & bass, even country, and so on…
These 716 Mixes series represents the passion we have for music, life in general and how much we love to introduce to our audience, uprising talents as much as reknowned underground artists.
We have a partnership with Graffiti Urban Radio and the excellent radio show "That's My Kitchen" from our friend Dr Nokman.

Our new mixes are broadcasted on the web radio Intergalactic FM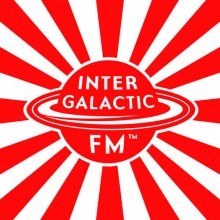 Genres: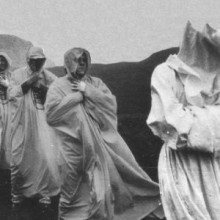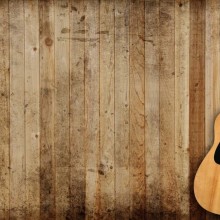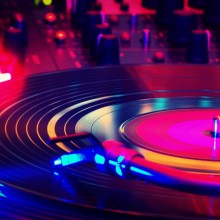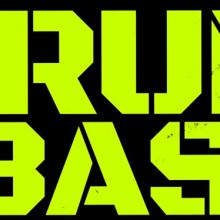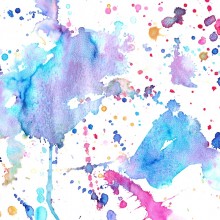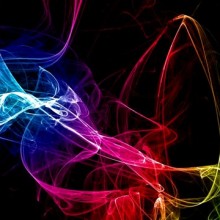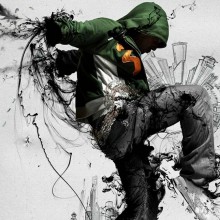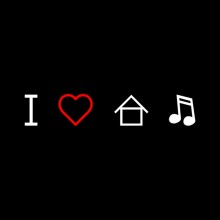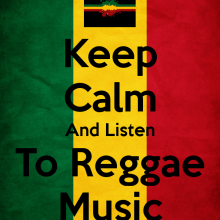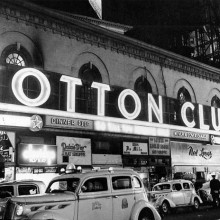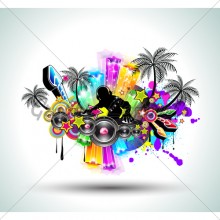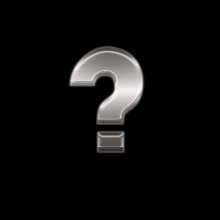 1) European Man – A Slow Drift Across The International Dawn (disco, techno, electro)
2) Mike Burns – The Warmth Of The Winter (house, nu-disco)
3) Kobol Electronics – Computer Pervaded Showcase (electro)
4) Loud E – Elli Bellisimo Mix (disco)
5) Hugo Mendez – Musique Pour Aider La Digestion Mix (tropical)
6) Morpheus – Weird But Beautiful Mix (weird)
7) Caribou – Radio Germany Mix (eclectic)
8) Arnaud LaNoiraude – Wicked Mix (house)
9) Kobal – Mange Des Tomates Mix (eclectic)
10) Headman – Summer Mix (electro)
11) Ajello – Sabrer Mix (electro)
12) Clem Leek – Mixing (soundtrack, piano)
13) Soulist – Brunch Mix (funk, world)
14) The Horses – Shangaï Rock City Mix (electro)
15) Kelton Prima – Au Revoir Toulouse, Bonjour Paris (pop, chill-wave)
16) Loud E – 10 Euros Diesel Disco Mix (disco)
17) Mick Wills – Live at La Cheetah, Glasgow (electro)
18) Kenneth James Gibson – One drunken sailor's curse from deep psychosis introducing past levels of musical existence Mix (psyche)
19) JTC – 10-10-10 Mix (electro)
20) Marcos Cabral – 718 > 716 Vinyl Mix (house)
21) Rude 66 – Sparks Of Life Mix (experimental)
22) Blank & Kytt – Good Morning Mix (breaks, hip hop)
23) Dj Overdose – Almost Old Records Mix (electro)
24) Alexander Robotnick – How My Valley Was Green (electro)
25) Freddy Fresh – My Disco Mix (disco)
26) Humberto Pernett – Pernett May 2011 Mix (cumbia, electro)
27) AM Discs – 716 Mix (eclectic)
28) TLR – No Brakes! Mix (electro)
29) Dj M (Enfant Terrible) – Summer 2011 Mix (dark, experimental)
30) AyGeeTee – AyGeeTee716 Mix (eclectic)
31) Pierre Jabot from Le Musicassette – From Barbès With Love Mix (eclectic)
32) Philippe Noël – J'en Perds Mon Latin Mix (latino)
33) Pete Herbert – Music For Swimming Pools Mix (chill house)
34) Kobal – Talking About Soul (soul)
35) Samanto Faxx – Uk Deep Mix (Uk House)
36) 214 – 716 Mix (electro)
37) Hide Morimoto (Soul Bonanza) – What time is it in Barranquilla when it's 5 o'clock in Addis Ababa? Mix (tropical, african)
38) D'Marc Cantu – Coronal Mass Mix (electro live set)
39) Cuticle – Iowa Jakked Caucus 2012 Mix (electro)
40) Duplex – Different Wavelenghts Mix (electro)
41) Beau Wanzer – When You Move Your Eye Mix (dark electro)
42) Dr Nokman – Dr Nokman's Breakfast Mix (hip hop, groove)
44) European Man – A Loving Gaze Across the Interstellar Fabric Mix (electro, space)
44) MadTeo – 56 Mix (electro)
45) SLurg – To All The Girls Mix (hip hop)
46) Marsman – Le Voyage du Jour et de la Nuit Mix (electro)
47) John Beltran – Songs from my Livingroom Mix (jazz, groove)
48) Suonho – Suonho Exclusive Tape (soul)
49) Krimau de Toukadime – A North African Version of Djeuze Grou Mix (arabian)
50) Dj M (Enfant Terrible) – Early Techno Mix (early techno)
51) Dj Croustille (Les Rythmes Etranges) – Le 514 pour le 716 Mix (world, groove)
51) Drvg Cvltvre – What Goes Around Comes Around Mix (electro)
52) Intergalactic Gary – 716 Mix (electro)
53) MZBK – Musik Box Spirit Mix (disco, weird groove)
54) Chief Boima – Tomato Tomato Mix (tropical, urban, world)
55) Philippe Noël – Welcome to Congo Vol.2 Mix (african)
56) Samy Ben Redjeb (Analog Africa) – 1999 Mix (world)
57) Snap, Crackle & Pop – Lullabies From Outer Space Mix (chill, folk, instrumental)
58) Kenneth James Gibson – Honky Tonk Havoc Hour Vol. 1 (country)
59) TLR – Pompe Le Mouton Mix (techno, electro)
60) Baz Reznik – A Slow Glide To Fast Destruction Mix (acid techno)
61) Kenneth James Gibson : One Drunken Sailor's Curse From Deep Psychosis Introducing Past Levels Of Musical Existence vol.2 (folk)
62) Dj7 : 75716 Mix (techno, electro)
63) The Exaltics – They Live We Sleep Mix (electro)
64) Perseus Traxx – Live From The Living Room Corner (acid live)
65) Dro Carey – 716 Jazz & Funk Mix (jazz & funk)
66) Morpheus – Weird But Beautiful Mix Volume 2 (weird)
67) Dj Overdose – Don't Let The Bed Bugs Bite Mix (horror movies OST)
68) Carbon Cream (Music Investigation ) – Das Zahnfleisch Des Vogels Mix (weird, rare)
69) Casionova – They Call Me Scorpio Mix (italo disco)
70) C.l.a.w.s. – 716 Brainmush Mixx (space, chill, electro)
71) Rufdug – Dane Bank Sunset Mix (space, chill, electro)
72) Alessandro Parisi – Days Of Transmutation Mix (epic electro, synth)
73) Heinrich Dressel – Birthday Of Death Showcase (techno, electro)
74) Vertical67 – Vertical67's Springtime Bike Ride Mix (house, electro)
75) Gon – Gonzo Style Mix (drum & bass)
76) Baz Reznik – Cruz Del Norte Mix (techno, electro, acid)
77) Polysick – Mental Problems Mix (techno)
78) Jonathan Ward (Excavated Shellac) – European Traditions Mix (ethnic, folk, 78rpm)
79) Volta – Shades of Rays Mix (drum & bass)
80) Dj Kaos : 716 Prop-Master's Party Mix (house, techno)
81) Mohlao / VC-118A : Japanese Electronics (deep electro)
82) Flight Recorder (Mick Clarke) : We Don't Need To See His Identification Mix (alectro)
83) Jewish Morocco (Chris Silver) : Marhaba Tunis Mix (north Africa)
84) Hrdvsion – Hrdvsion : 84 Is Greater Than 77 Mix (electro)
85) Petardo – La Cumbia Global Mix (cumbia, tropical beats)
86) Adeyhawke – Model Diffraction Mix (electro)
87) Sabre – Straight Flush Mix (original techno from 90's)
88) Andy Ash – Rolling Through Mix (jazz, soul, funk)
89) Route 8 – I Can't Sleep Mix (emotional techno)
90) Mental Overdrive – Mørketid Mix (Entering The Dark Season) (electro, house)
91) Orgue Electronique – Happy Trails Beyond The Dance Mix (deep electro)
92) Roche – Sound Source Mix (chill, electro)
93) Dj Bronco – Paris / Rio Connection (brazil)
94) Marco Bernardi – Star Silvano Mix (electro, techno)
95) Flemming Dalum : The Sound Of Belgium Mix (early European techno)
96) Mild Peril : A Mix Of Synth – Heavy Cosmic Rock (cosmic rock)
97) L'Exécuteur de Hong Kong : Polar Mix (OST, instrumental)
98) Psyquébelique – Le Farfadet Découvre L'Amour (psychedelic music from Quebec)
99) Juanpablo : Late Night Mix (Techno, Electro)
100) Mario Moretti (Bordello A Parigi) : Walking In The Fog Mix (Italo, Electro, Disco)
101) Takuya Matsumoto : France Japan Alliance Mix (Soulful House & Electro)
102) Dircsen – Come To Feel My House Mix (electro, house)
103) Guillaume des Bois – Seven One Six Mix (disco, house)
104) Juju & Jordash Live (Berlin Geneva Vancouver) (techno, electro)
105) Klankman : En Direct de La Haye (Live) (acid live)
106) Phocéephone : Machreq Mix (Egypt, Lebanon, Jordan, …)
107) TX Connect – Endless Summer Mix (Funk, Electro, Boogie)
108) Sture & Zwarre from Frak : Deep Dark Dope Mix (Deep, Dark, Electro)
109) Dj Johnny O Aka The Wolf – Paradise Flashback Mix (Electro, Ambient)
110) Nowhere – Dirty Morphing Mix (ambiant, breakbeat)
111) Nixxon – River of Honey Mix (chill, easy listening)
112) Extra Unseen (Vinyl Miners) – Cercle Caisse (French, easy listening, instrumental, jazz)
113) Da GobbliNN – Dark Holiday Fog Mix (Electro Jak, Techno)
114) Mrs. Blythe – Back to Reality Mix (Cosmic Folk, Chill)
115) Dj Koyote – Interplanetary Love Mix (Electro, house, disco)
116) Sébastien Grand – Jamaican Vinyl Selecta Mix (reggae)
117) VVV – Fly Ointment Mix (Electro, Chill)
118) Irregular Disco Workers – Mediterranean Workspace Mix (electro, funky, disco)
119) Signals – Où Est Le Papier? Mix (electro, techno)
120) Carbon Cream (Music Investigation) : Walk 2 My Club Mix
121) Nixxon : River of Honey Mix (Part 2)
122) Vik Sohonie : Apéritif Rythmique Mix
123) Bigseuf : Tha Midnight Climax Mix
124) Owain 124 : Paris To Lyon House Music Mix
125) Squish Kibosh – Falling Upright Mix
126) Bintus : Warm-Up Mix
127) Çaykh : The Dance Of The Pharao Mix
128) Félix B. Desfossés : Québec Modern Mix
129) Trepanado (Selvagem) : Além Do Horizonte Mix
130) Mitmitta : Blowing In The Horn Of Africa Mix
131) Bon Valentino : Secret Party Mixtape
132) RatKat – Dome Of Rope Mix
133) Isorinne – Appearance In Memory Mix
134) Teslasonic – Neutron Star Mix
135) Schemer (Positive Education) – Drive With A Shawdow Girl Mix
136) Boulo Disjoké – Soul & Néons Mix
137) Antoni Maiovvi – I Ain't Fungified About No Legrification Noways
138) Dj Nomad – Cameroon in Paris
139) Françoijack (Vielspaß) – A Springbreak Toward Ghostland
140) TBC – Cosmic Mind & Cosmic Planet
141) Arcane Onde – Il Canto dei Tordi
142) Dmitry Distant – Joyless Sect
143) Egnam Alen Musica – Addis Shinning Abeba
146) Drucifer – Noisebreaksnature
148) Anopolis – In Higher Areas
150) Mike Burns – L'Afrique en Avion
151) Thingamajicks – The Innermost Lounge
152) Dane//Close – Disconnected Mix
153) Dubfusion – Vortex of Variations