Tango Grill – Sibiu (Romania) en

07.05.14 - Guillaume - 716lavie
- Le résumé -
A bar/restaurant in the pedestrian center of Sibiu. My friends from Sibiu went there regularly to eat, I wouldn't say it's a top notch 716 pick, but if you're going walking by late, it's a sure stop where you'll be seated comfortably.
- L'équipe -
Nothing much to say about it, it was a young man and woman that were serving that night.
The young man could have been a bit nicer, but nothing special.
- Le repas -
I actually thought the menu was too big, which is worrying in itself, and when I saw this Trip Advisor photo, it confirms my worries; except that..there are also some good things!
It's a paradox, and also, you can't simply put a French grading system to such a place.
Appetizer
For example, the spinach soup was very good, the bread too , and it was nicely toasted.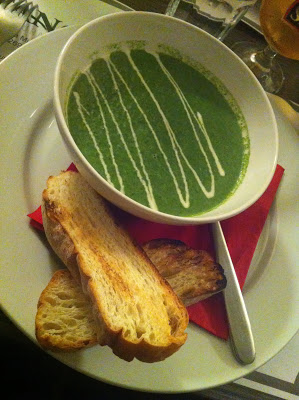 The hit were these vegetables with cheese and fresh basil that everyone jumped on.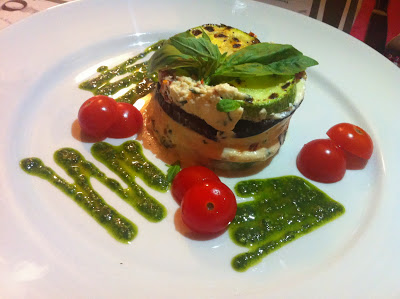 - Le bilan -
A place to keep in mind, especially late at night, since you can still go and eat there as late as 10 pm ( last call for ordering I believe)
A question? A reaction? We'd love to hear your feedback!