Prima – Sibiu (Romania) en

07.05.14 - Guillaume - 716lavie
- Le résumé -
THE place not to miss in Sibiu: has been open for the last 30 years.
In the basement of a house in a low-rising housing area, on the outskirts of the center. People go there for the tripe soup, which is to die for. Vintage design, family service, we could be in the Jesus' Demons Romanian style, but with killer food.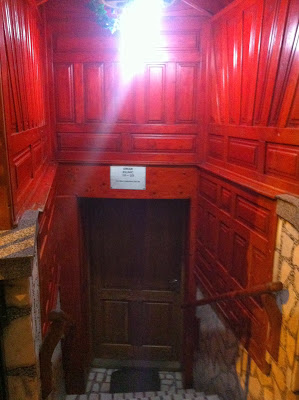 - Lieu -
I already described it in the intro. It feels like Houilles, hard to believe that some days the lineup is as long as the street: everyone knows Prima in Sibiu. The basement is nice, and the family lives at the top of the house. They don't take reservations, and there's often a wait time. You have to take a taxi to get there, to leave the center it takes a bridge that goes over the rail tracks.
While in Bucharest people tell you to be careful with taxis, it's different in Sibiu. However, if you want maximum security look for a company's number: when you call a taxi there are never any problems with the bill.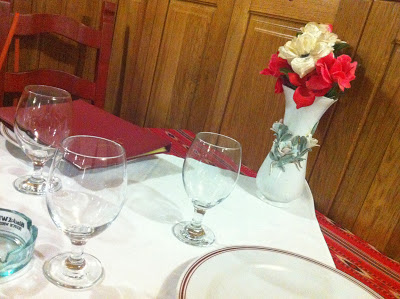 - L'équipe -
That night, our waitress was adorable, I was with regulars, but still, you feel welcome, it's no ordinary restaurant.
She laughingly enjoyed being filmed.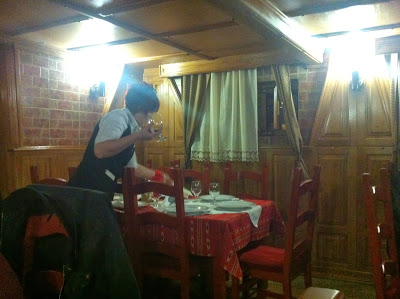 - Le repas -
What to eat?
The house specialties! There's a dish of grilled meats, pork chops, yes, but you come here first and foremost for the tripe soup!
Ciorba de burta
It made me think of the Turkish soup I liked so much.
Everything is said in the video: big salad bowl, the soup is served by the waitress with a ladle and eaten with crème fraîche; you have to fight that Romanian winter somehow!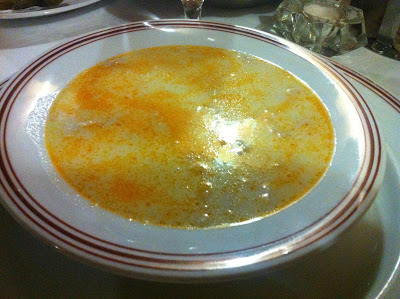 Dessert
Papanasi Cu Branza
Cottage cheese donuts served with crème fraîche and jam.
The traditional Romanian dessert was truly a delight, against all odds I might add; let's just say that I was worried, from the overall idea of Romanian cuisine and its name, that it was going to be the final touch of heaviness.
It was the exact opposite, adorable donuts with homemade red fruit jam to die for!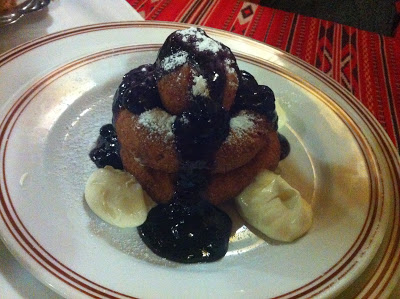 A question? A reaction? We'd love to hear your feedback!