Bucharest, Sibiu (Romania) en

06.06.14 - Guillaume - 716lavie
- Le résumé -
Bucharest
Bucharest, which we used to call Little Paris, was unfortunately disfigured by Ceaucesu. Today, we have huge avenues, just asking to get stuck in traffic , lined with high, grey buildings; needless to say it doesn't "inciter"  to go for strolls. Here we often take the metro or taxis, it's not rare that 2 metro stations be a 30mins walk away from one another. For someone who's travelled in numerous big cities, and felt completely at ease in all of them, I had a hard a time getting used to Bucharest; especially since it was winter, in the summer there are a lot more outdoor space and activities available. . Plus, I met a lot of people who lived in Bucharest who thought the city was way too much, everything was too fast, a lot of them also complained about people in the metro ( pushing to get ahead, butting in line: like Paris really) or people driving. That being said, we can't judge too fast. And like I mentioned before, there's also lots going on in Bucharest do you might not see at first glance. It's a city that's alive with many different cultures, you just have to go looking for them, find them: it's not that hard, but once again you don't have THE artistic area where everything is going on.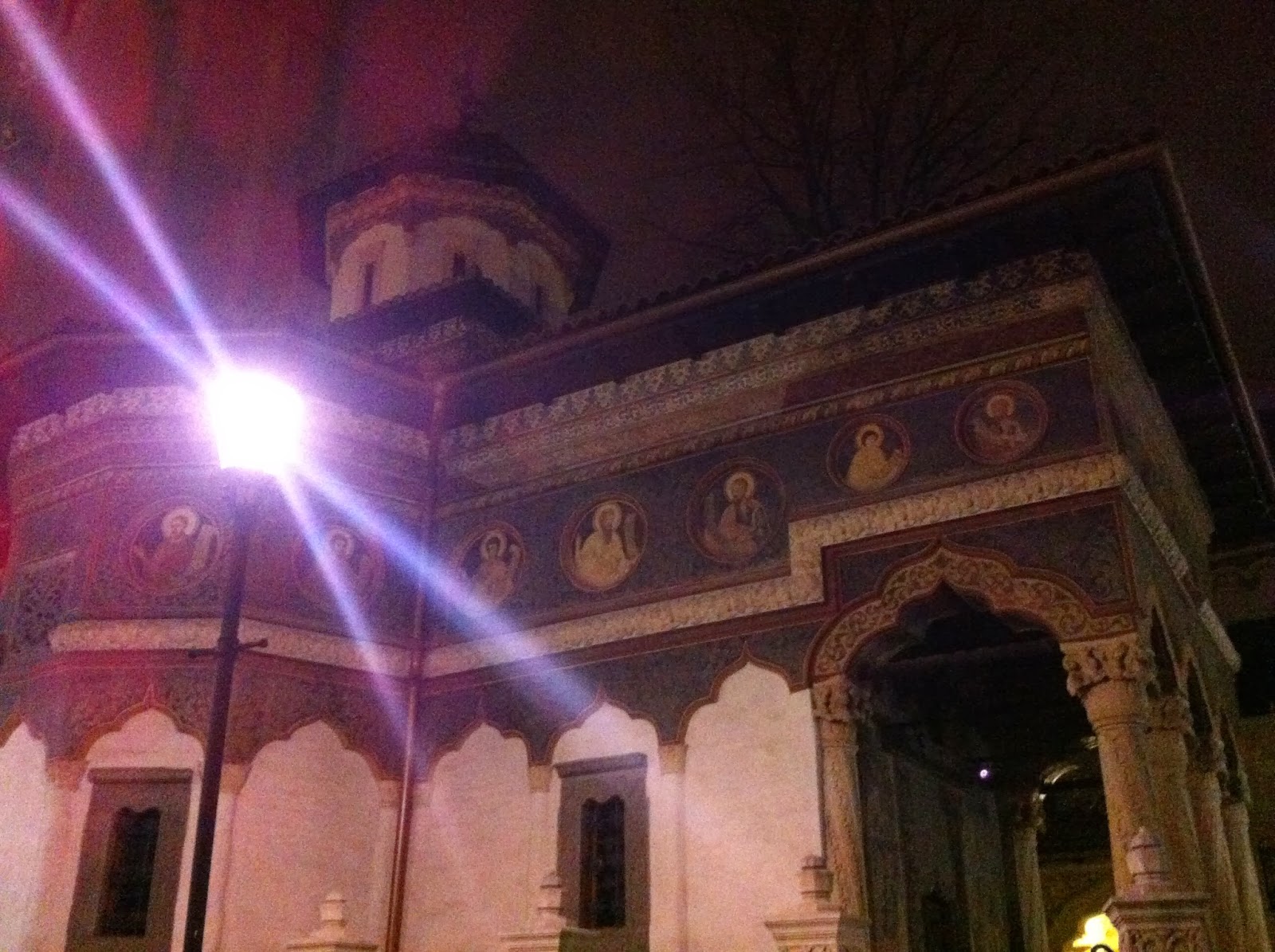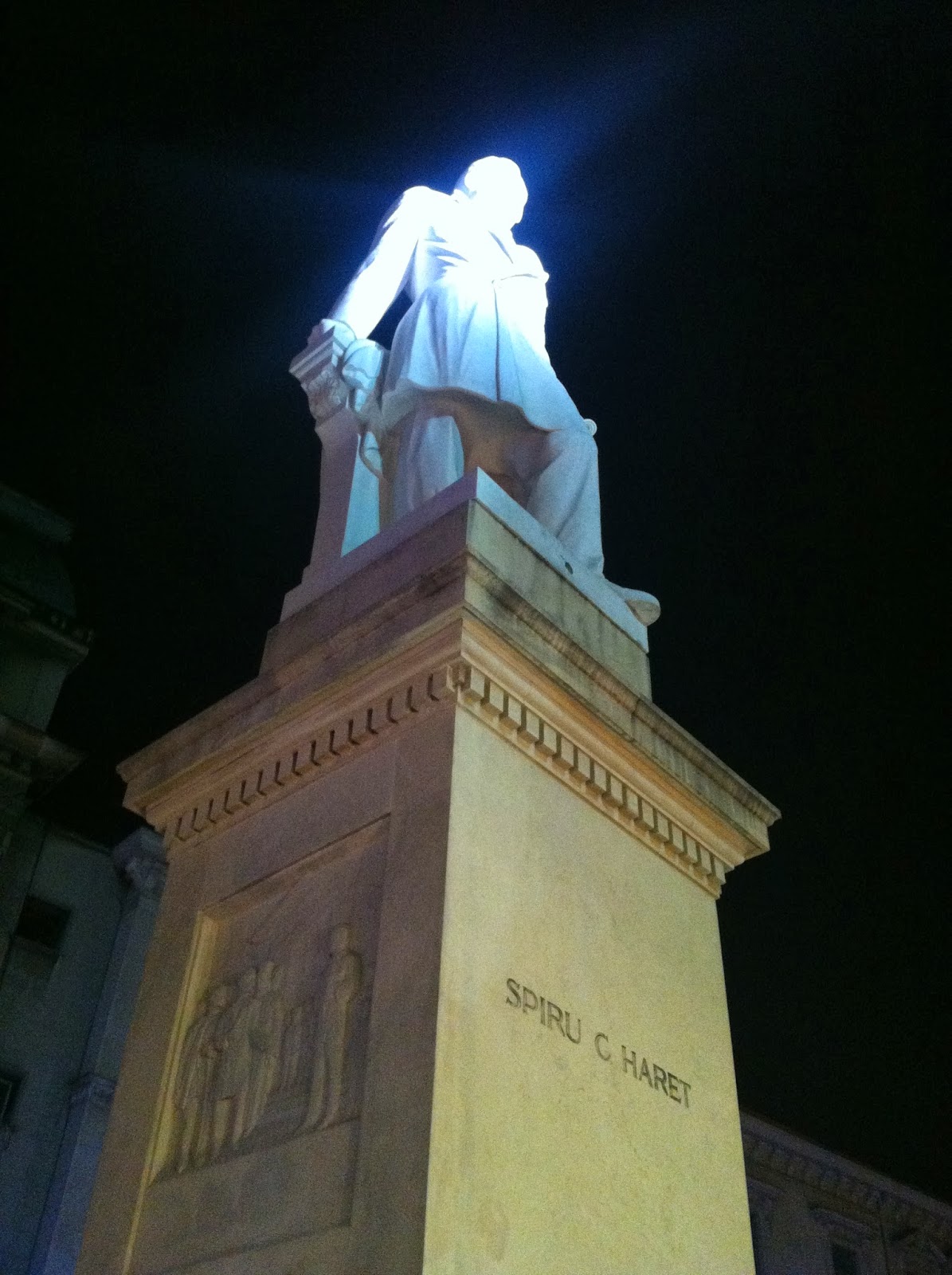 Going there There are direct flights from Paris with La Tarom from around 160 euros. There are special promotions once in a while, the return flight ends up being 80 euros. There are some flights too with Air France. From the airport There's bus 783 that costs relatively nothing from the airport and brings you right to downtown, the terminus is station Unirii which is a big square 2 steps away from the old Bucharest. We buy the bus tickets at a "guérite" just at the airport exit in front of the bus. Careful, the ticket can also be used to return , so don't make the mistake of buying a second ticket. To be sure, you can always ask when you take the bus back. In Romania, you don't buy tickets inside the bus, but in "guérites" outside, it's not always "evident" Cars are the mode of transportation the most used and there's always crazy traffic. Romanians actually recommend that tourists don't take taxis, because it's not worth it- unless they were reserved- for all these reasons I would recommend using the bus. The 780 goes straight from the airport to the train station.  
Phone If you're like me and like making new contacts, I'd recommend you get a Vodafone phone card. Personally I always buy a SIM card that lets me keep my number throughout my entire trip. Vodafone has a great deal, 35 Lei so 7,50 euros! A bargain! With it you'll get a number+ 2000 minutes that can be used with any Vodafone user (the companies most used in Romania are Vodafone and Orange), 200 minutes with other  company users, 2 hours for international calls, and you there's a sufficient amount of data with it. Anyways, it's THE plan to get.
Money If you're able to take out money free of charge, it's an advantage because you're often taking out money here.
Sibiu
Sibiu is located in the center of the country, in the middle of Transylvania, in the mountains. The city was spared by Ceaucescu because his/her (?) son liked going there. Plus, the city was named the Capital of culture associated with Luxembourg in 2007, because of it the city was able to enjoy renovations and further embellishments. Created by German settlers in the 12th century, it became the cradle of Saxon civilization. Here is the city's information page on Romania's tourism office's website. It's the Romanian city that's kept the most amount of old quarters, the downtown is pedestrian, walking there is a pleasant thing to do for many. I was there for Christmas, and it was beautiful but during the summer, it's just as adorable, there are also a lot of tourists.
Bucharest
Paper guides
I used the Bucharest Cartoville
People guides
-free tour From Monday to Sunday from 11am to 1:30pm Meeting spot is at the Unirii square in front of the clock tower, near the fountains. Look for the orange clothes, guide uniforms.
–Florin Arjocuis an independent guide , he's still getting trained, but don't hesitate to get in contact with him. He has a good blog in Romanian on Romania: http://drumliber.ro/.
-Valentin Mandache This architecture specialist offers thematic tours of Bucharest that look really interesting: https://historo.wordpress.com/.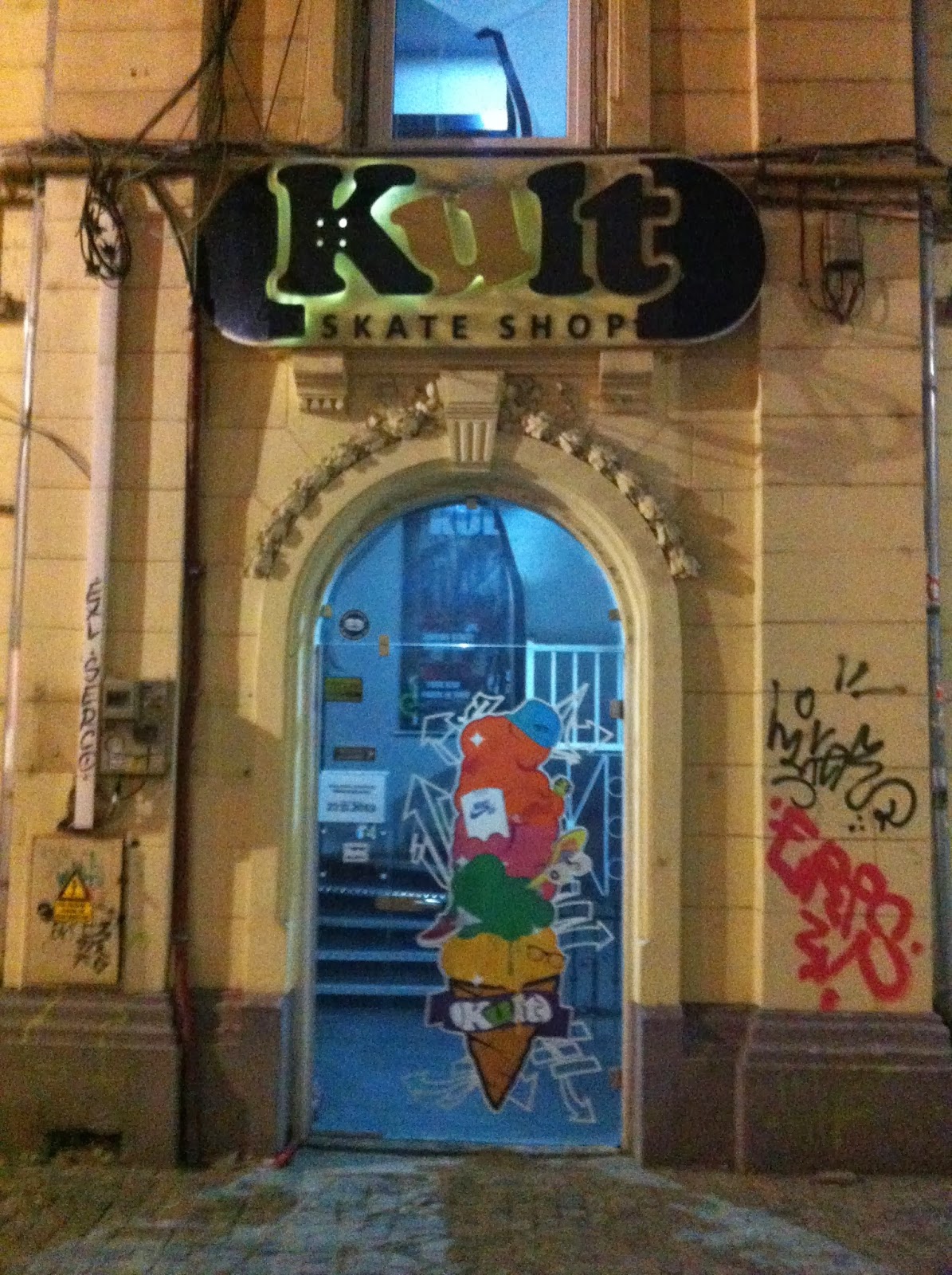 716 Selection from the Bucharest Tips website A selection of the best 5 outings and restaurants done exclusively for 716 by George from the excellent site Bucharest Tips.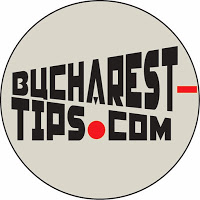 Sibiu Human guides
Adela Dadu I warmly recommend her, even though I wasn't able to take a tour with her, but she was very nice, knowledgeable and perfectly francophone. She offers tours downtown, but also in the mountains. She has two sites and translates one of them in French: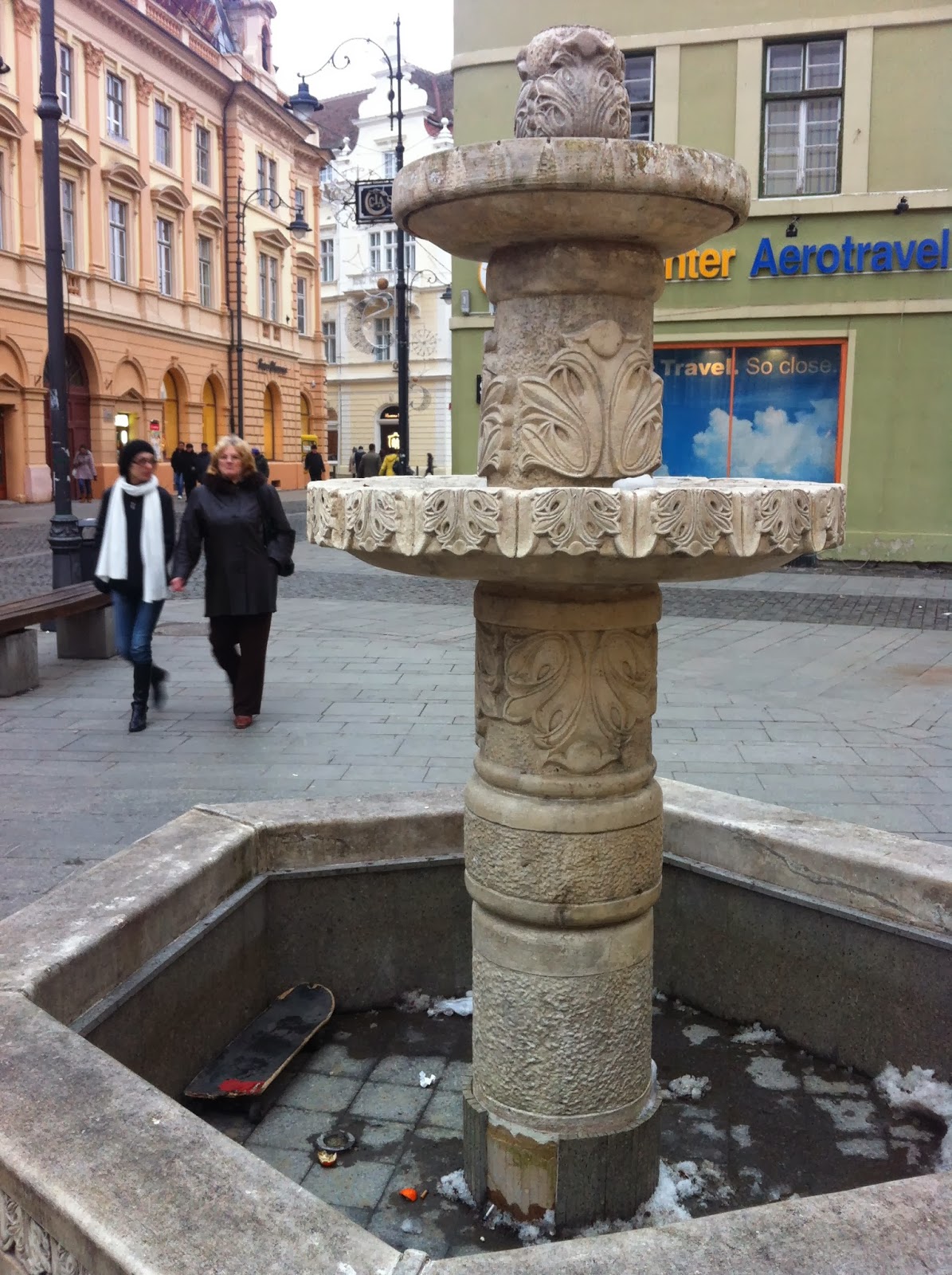 Blogs
-Bianca Baln resides in Sibiu and created the site The Chocolates Of Life. She wrote many articles on the surroundings of Sibiu that are very well done: http://thechocolatesoflife.wordpress.com/category/traveling/
She also organizes with her partner some very nice electronic music nights in Sibiu under the name of  Hipodrome, in reference to their blog.
-I stumbled on a series of photos of Sibiu in the summer by a French woman, Julie Sarperi, that created the Carnets de Traverse site:  http://www.carnets-de-traverse.com/blog/a-faire-a-sibiu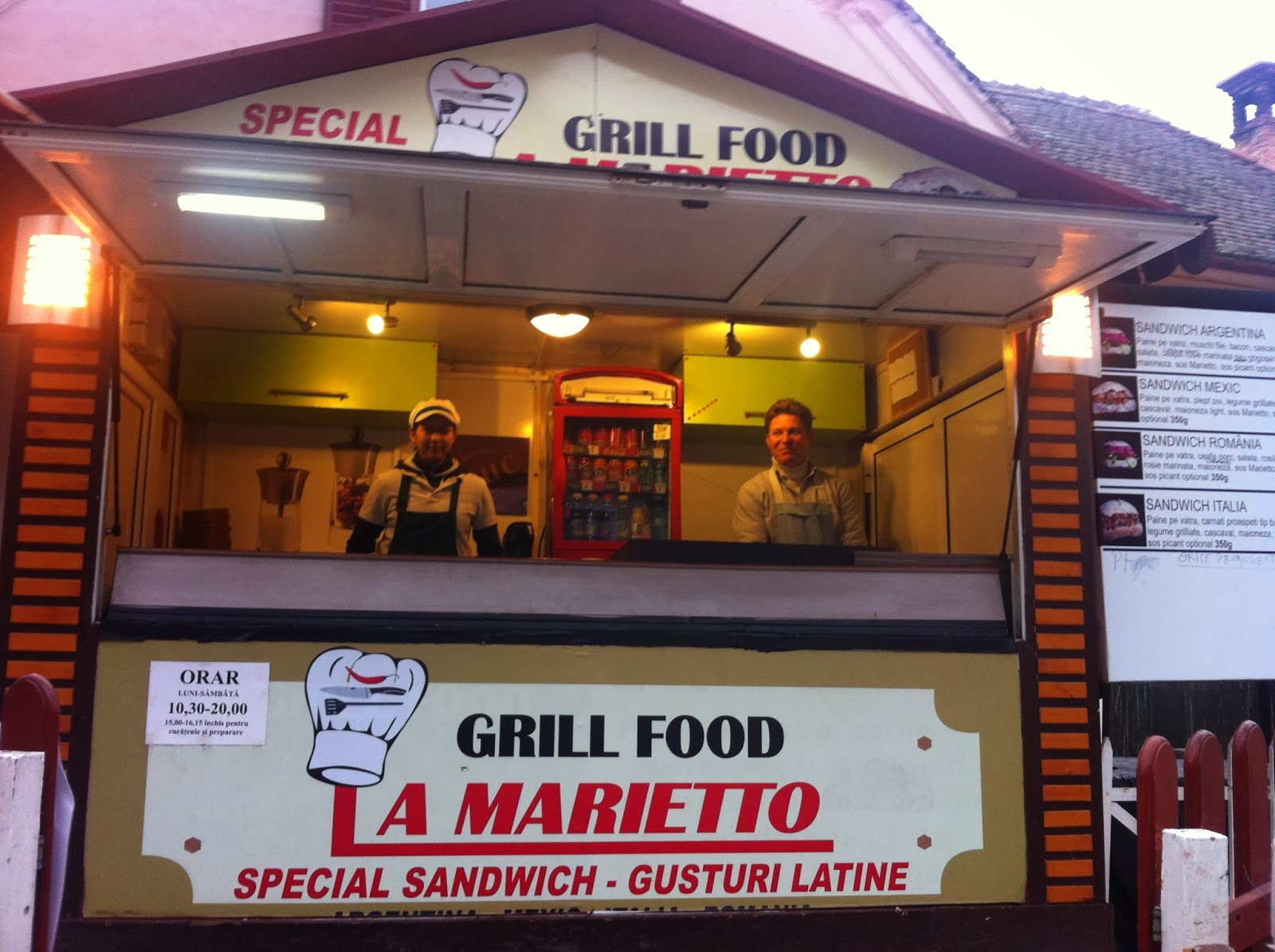 Events
In mid-June there's Sibiu's international theatre festival, it's the third most important theater festival in Europe, after the ones in Avignon and Edinburgh: www.sibfest.ro.
Museums in Bucharest
I didn't spend enough time in Bucharest because I went to Sibiu right after. That being said, I had made a selection and I benefited from a lot of advice from a lot of people. So here's a list: -Muzeul Național de Istorie Naturală Grigore Antipa
Șoseaua Pavel Dimitrievici Kiseleff 1, Bucharest 011341
the website

– MNAC (National Contemporary Art Museum)
Izvor St. 2-4, wing E4, Bucharest
Entrance by the Calea 13 Septembrie
the website

– The National Romanian History Museum (Muzeul National de Istorie a Romaniei)
Calea Victoriei 12, Bucharest 030026
the website – The Farmer Museum (Muzeul Taranului Roman), à côté de Antipa
E60 Şoseaua Kiseleff 3, Sector 1, Bucharest 011341
Tel : +40 21 317 9661
the website
That being said, friends from Sibiu preferred the one in Sibiu, bigger and completely in nature, but it's better to go there on nice days. For the little story, young Romanians explained that there was a time when young people went inside the "countryside" houses of the museum to make out in.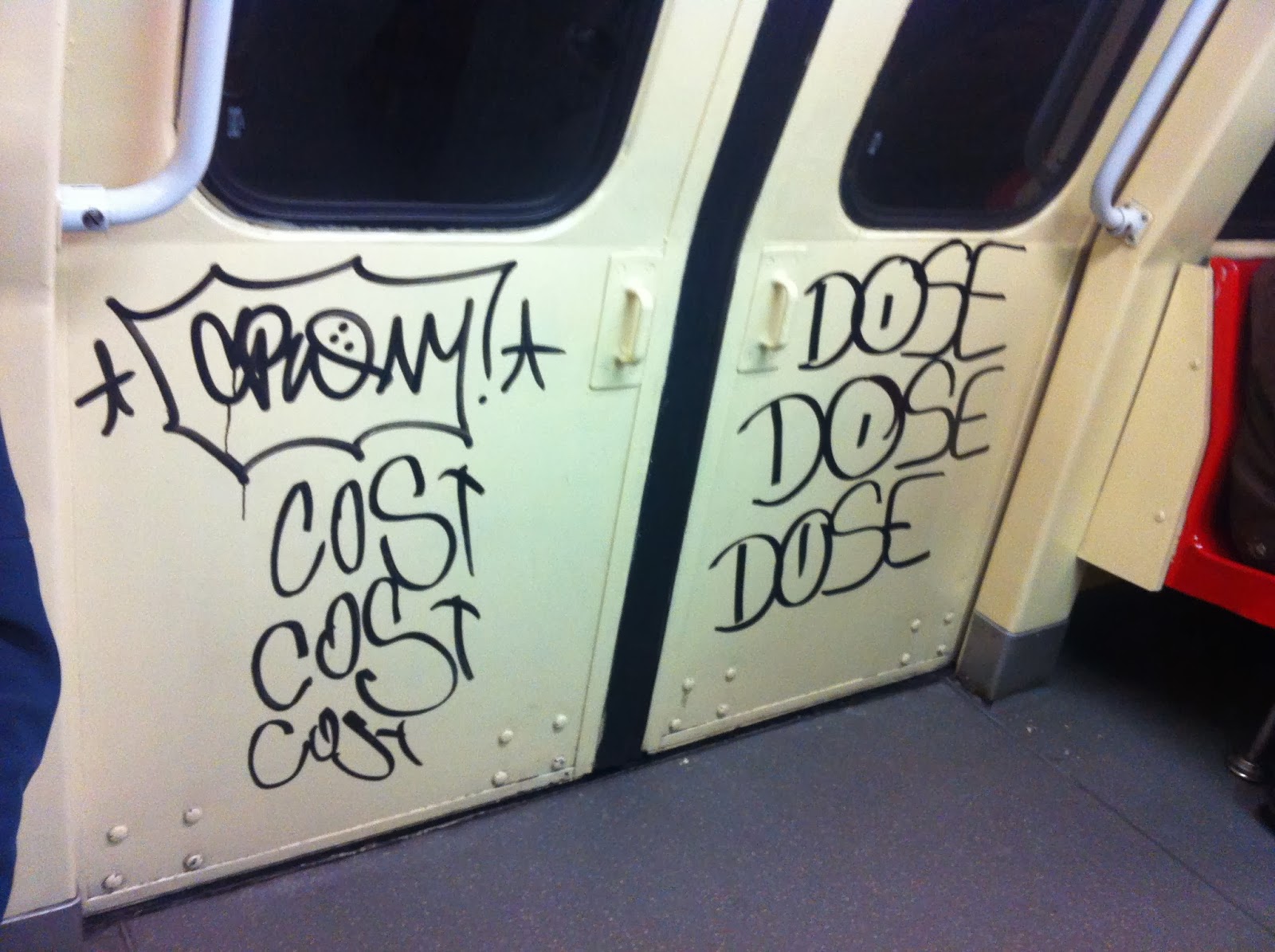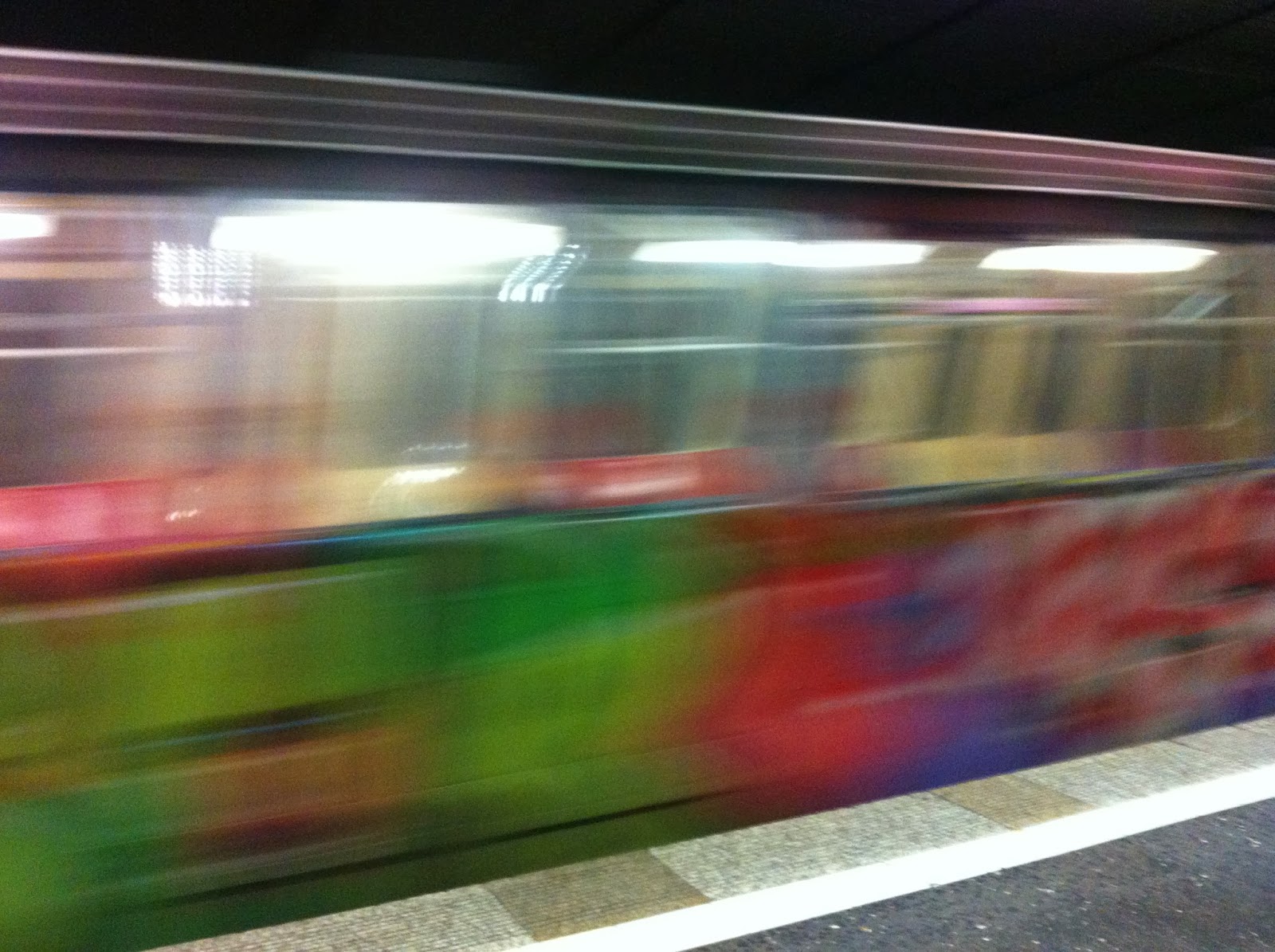 Restaurants in Bucharest
Caru Cu Bere
Strada Stabropoleos 5
Bucharest
Tel : 021 313 7560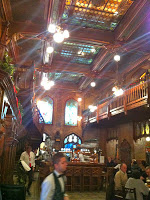 Luca
Bulevardul Unirii (on the big Unirii square,  on the opposite side of the mall)
Bucharest
Tel : +40 749 058 377
Past the restaurants, one of the Romanian specialties  is covrigul ( covrigi for more than one) that we can eat at Luca or Petru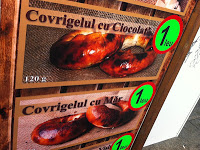 The restaurants that were recommended to me, but that I didn't get to try. I wrote down some of the comments from people that told me about them.
Acuarela
40 Polona Str.
010503 Bucharest
Tel : +40 745 662 889
Open Monday-Sunday 11 am- 12 am
the website
It's an art gallery, a theater and jazz place, a community center, overall a "bistro" for the artistic community of Bucharest.
Barka
Saffron Str. Aviator Sanatescu nr. 1
Bucharest
the website
It's pretty funny, there's Indian food, Italian, Thai, a pretty odd mix, in a nice spot. It's better to go on a week night ( and at night, I like the lighting). Pretty expensive for Bucharest but you eat really well for 10-15 Euros per person. Everyone seems to enjoy it, a simple pub with Asian cuisine.
Beca's kitchen
Mihai Eminescu 80
Bucharest
Closed Monday
the website
A nice looking little restaurant with home cooking ( natural and fresh). They only offer 2-3 dishes per day, but it's delicious.
Bon
Smardan 33
Bucharest
the website
Pretty classy French restaurant
Calif
Strada Avrig 63
Bucharest
Tel : +40 748 107 559
the website<br/style="text-align: justify;">The best place in Bucharest to eat a healthy Shawarma (there's a lot of Lebanese food in Bucharest).
Dianei
str. Dianei, nr.4
020972 Bucharest
Tel : +40 745 208 186 Open every day from 12pm-4am Abandoned house taken over by a group of artists which now serves as a bar/ exhibition space the website
Divan
Strada Franceză 46-48, Bucharest
Tel: +40 21 312 3034
the website
A Turkish restaurant that gave me a first good impression when I walked by it, it's located in front of  55 Jazz Bar ; which was confirmed afterwards when it was recommended to me by a couple people.
Energiea
4, Actor Ion Brezoianu, Sector 5
Bucharest
Tel : +40736374432
the website
A fusion cuisine carefully prepared with the best ingredients, a place for hipsters and the creative types.  The design is urban, and it's in an old printing house. Everybody seems to like it! People are welcoming and you feel at home. Very good for a lunch.
Harbin
12, Paunescu Paltin St
Bucharest
Tel : +401 322 5728
the website
The person that told me about it was talking about the best Chinese food in town, a smoky and full restaurant, but it was apparently worth going there.
Musafir by Amarjit
Calea Rahovei 196
A Uranus-Rahova area, in the Bursa Marfurilor
Tel : 0746 699 274 / 0732 918 735
the website
"This is another restaurant where I love to eat; Indian food, a preference for organic products, a relaxed atmosphere that is well received by busy and active people such as myself."
Ota
26, București Roumania
the website
At first, this one seemed to be an artist hideout for which you had to know someone on the inside. That's been changed apparently, and it's now accessible. A varied clientele of Romanians, but also French, German, English…Ota is the owner of the place and each Thursday he cooks a delicious soup. Reasonable prices.
Shift Pub
Strada General Eremia Grigorescu 17
Bucharest
the website
A nicely located older house , always with good music, very close to the Romana square. Throughout the summer the garden is cool too. It's one of the best places to get a good soup, the staff is also very warm hearted.However, opinions vary on the place: cool place with a garden for some, ridiculously long wait times for others.
La Vlaicu
Aurel Vlaicu 47
Bucharest
Tel : +40 727 609 699
A hidden garden/ tea salon, that we wouldn't find if we didn't know about it.
Sibiu
Crama Sibiul Vechi
Strada Alexandru Papiu-Ilarian
Sibiu
Tel : +40 269 442 374
La Marietto
Calea Dumbrăvii
Sibiu 550324
Romania
Tel : +40 753 384 133
Tango Grill
Piața Mică 23
Sibiu
Tel : +40 754 709 373
The restaurants that were recommended to me, but that I didn't get to try:
Sibiu
Lucas Super Sandwiches
Piaţa Mare, lângă Palatul Brukenthal Sibiu (also exists in Bucharest and in Timișoara)
the website 
Sandwiches that were recommended to me by some friends
Turkish kebab
Sibiu,
Piata Unirii, nr 4 (from the Hotel Ibis, intre Magazinul Dumbrava si sediul Banca Romaneasca
Open every day from 10 am-2 am
the website
Big thumbs up from my friends, unfortunately I didn't have the time to go try it out.
Coffee shops In Bucarest
Godot Café
Strada Blănari 14
Bucharest
Tel : +40 21 316 1682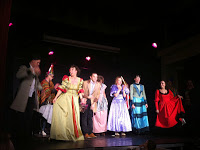 Bars
Romania has some excellent beers, here are some of them: Ursus, Timisoreana, Ciuc, Silva, Nenea Iancu, and we can also sometimes find the delicious German beer Weihenstephaner Vitus.
In Bucharest
55 Jazz Bar
Str. Franceza nr. 9
Bucharest
In Sibiu
Pardon Café Bistro
Str. Cetatii nr. 14 Sibiu
Tel : +40 747 777 222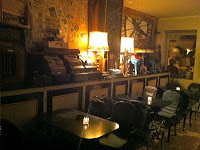 The bars that were recommended to me but that I didn't get to try:
Sibiu
The Kleines Cafe from the HUET residence
Piata Huet 3 550182
Sibiu
Tel : +4 0727 999 111
the website
It's a small, charming hotel, which also has a cozy bar made up of several rooms, one of them a library
Mojo cocktail bar
550159 – Sibiu,
str. Alexandru Xenopol nr.1 (fostele galerii Carol)
Tel: +40 724 67 62 53, + 40 751 55 00 70
the website
A very full, real nice bar offering cocktails in a cozy atmosphere.
A selection of the best Romanian artists by the Hipodrome blog


Dj Romansoff's playlist from the Romanian Raw label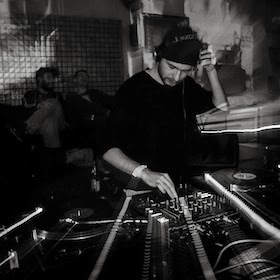 Before reading the article, check out the 716 photo album for Bucharest and Sibiu. 
I've travelled quite a bit, but Romania is the most complicated country to understand that I've been to (ok yes, I haven't been India yet).
Why? It's a country full of paradox. First, it's a Latin language country, in which the main religion is Orthodox; it gives an interesting mix of culture: Latin Orthodox Secondly, it's a country full of culture, Bucharest used to be called Little Paris, but that stays a little anecdotal when talking about Romanian culture. In a few days I met a professor of medieval guitar, a cognitive psychologist that was taking Japanese tea ceremony classes, an engineer at Continental fan of Italian disco, one that did a road trip on a motorcycle deep into Portugal and came back just for fun. When I went to the theatre, it was full, with an all age crowd. They were applauding a bold mise en scene with very clear references to sex, "cocufiage", and corruption. On the flip side, many young people to whom I talked to had a hard time speaking English; which isn't the case for other countries I've been to in the East where young people speak a lot better English than in France. Of course there are some young people that do speak perfect English or French, even though at one point in time French was preferred in this country, English is now preferred. When you arrive at the airport, the person talking to you at the information kiosk doesn't look at you when she's speaking, and seems extremely annoyed when you ask precise questions about the bus.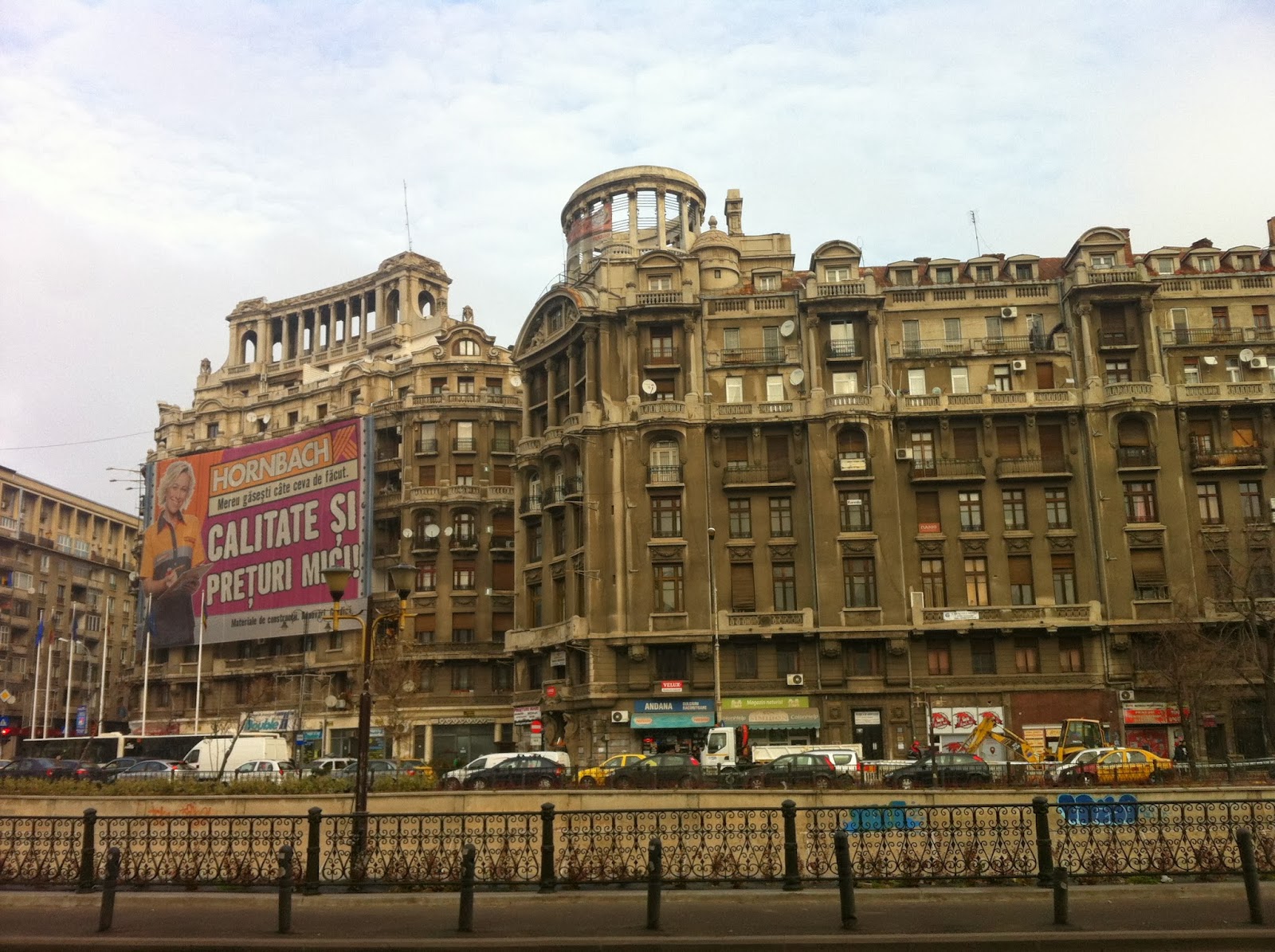 If I can finish by telling you two little stories about Europe:
-Passing by the Palace of Justice, the person with me said : " well Justice, I hope that one day you'll be a real "palace of real justice".Many Romanians spontaneously brought up the subject of corruption. It's discussed that the European Union might be able to helps things, but that's unsure. In any case Romania benefitted from many European "subventions" for its agriculture, and she's going to have to give back very soon. As someone explained to me, if Romania doesn't honor their contract with the European Union, she might be forced out. That person was worried this would happen, and said that for the most part, being part of the European Union has been a "positive thing up until now".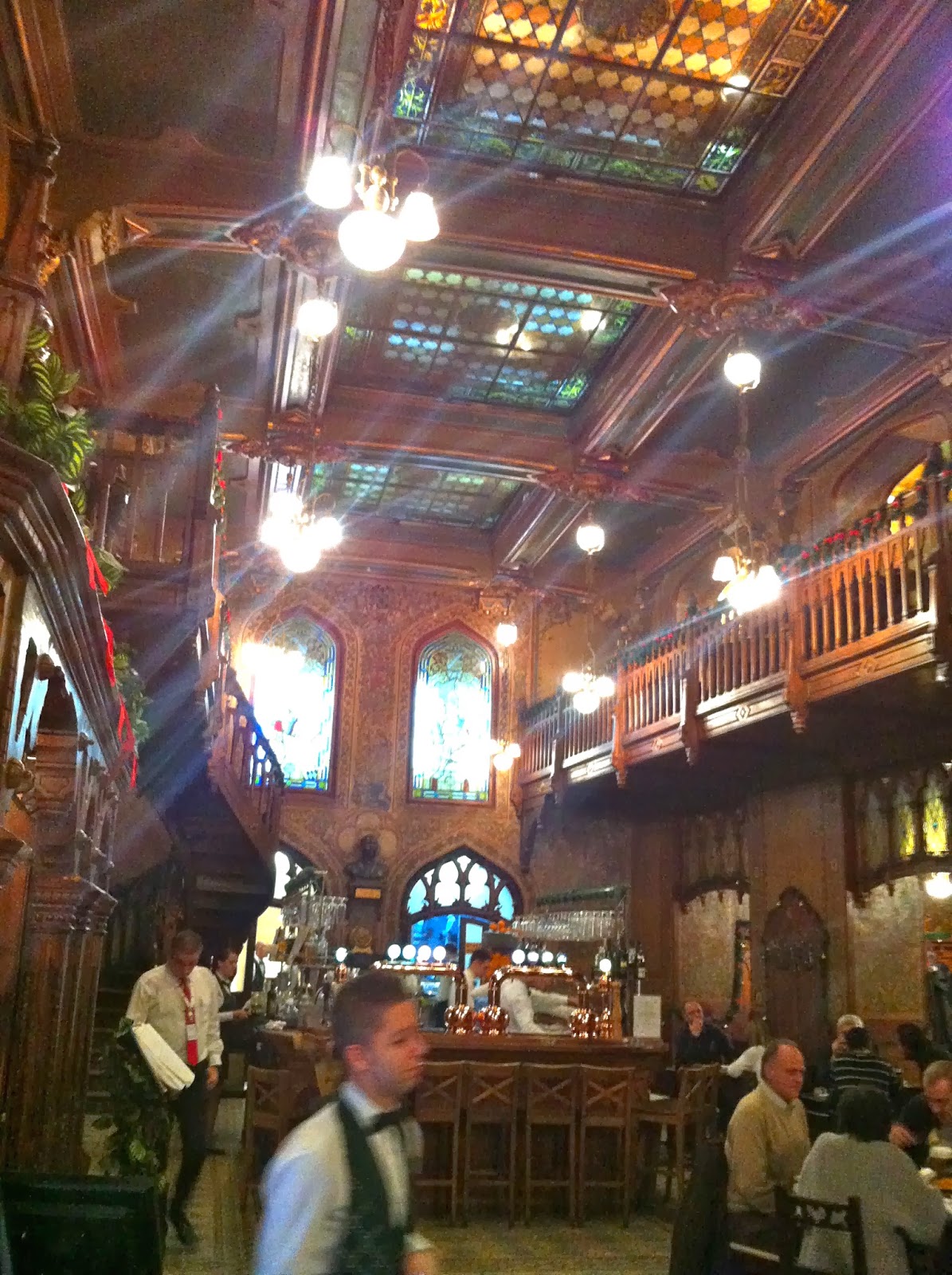 I indeed met a lot of skeptics on this subject. According to some it's because of the European Union that "Roms" can come to France and give such a bad image of Romania. Romanians suffered a lot from being compared or confused with "Roms"
Someone once told me: "the stupidest decision ever taken was Sarkozy's decision to give money to the "Roms" to go back home. They took the money and came back of course. You're too nice. " On the flip side I saw "Roms" kids play in the metro and two people gave them money. In any case, the relationship between "Roms" and Romanians is a complex one that I won't go deeper into, as I don't have the necessary information on the subject. Romanians also suffer a lot from the racism in England towards them. I traveled with a young Romanian engineer that worked in Manchester that could barely believe it when English people would accuse him of stealing jobs, when he had his papers and a degree. In fact, The Gardian asked Romanians to take pictures of themselves in order to show their own perspective on their country. To come back to culture, I was surprised  how easy it was to come in contact with important cultural actors, one of the leaders of contesting movement  offered that I write a paper on my impressions of the country. I sensed that a lot of people wanted to know what my take was on the country. It's also for this reason that I wrote this note.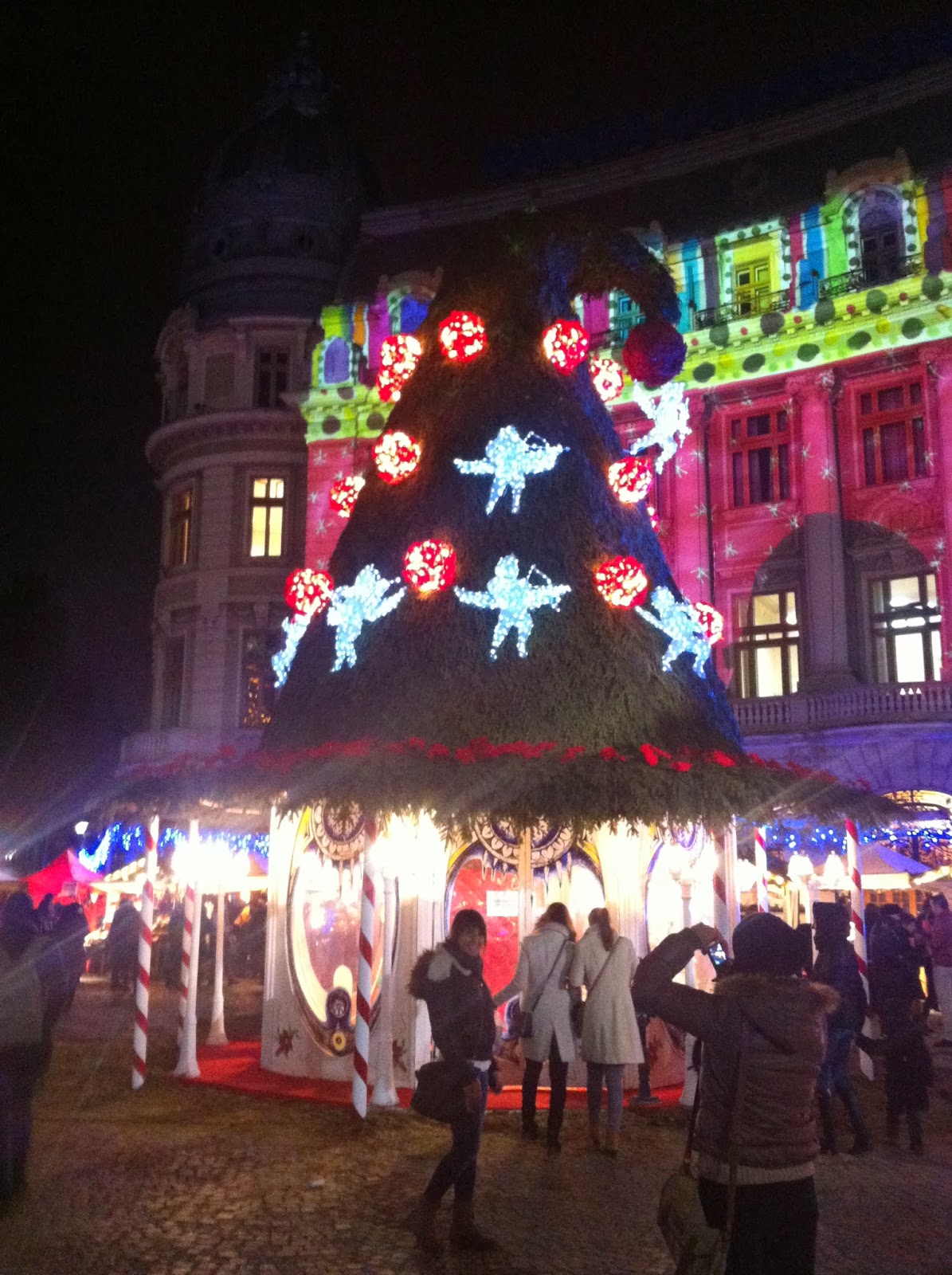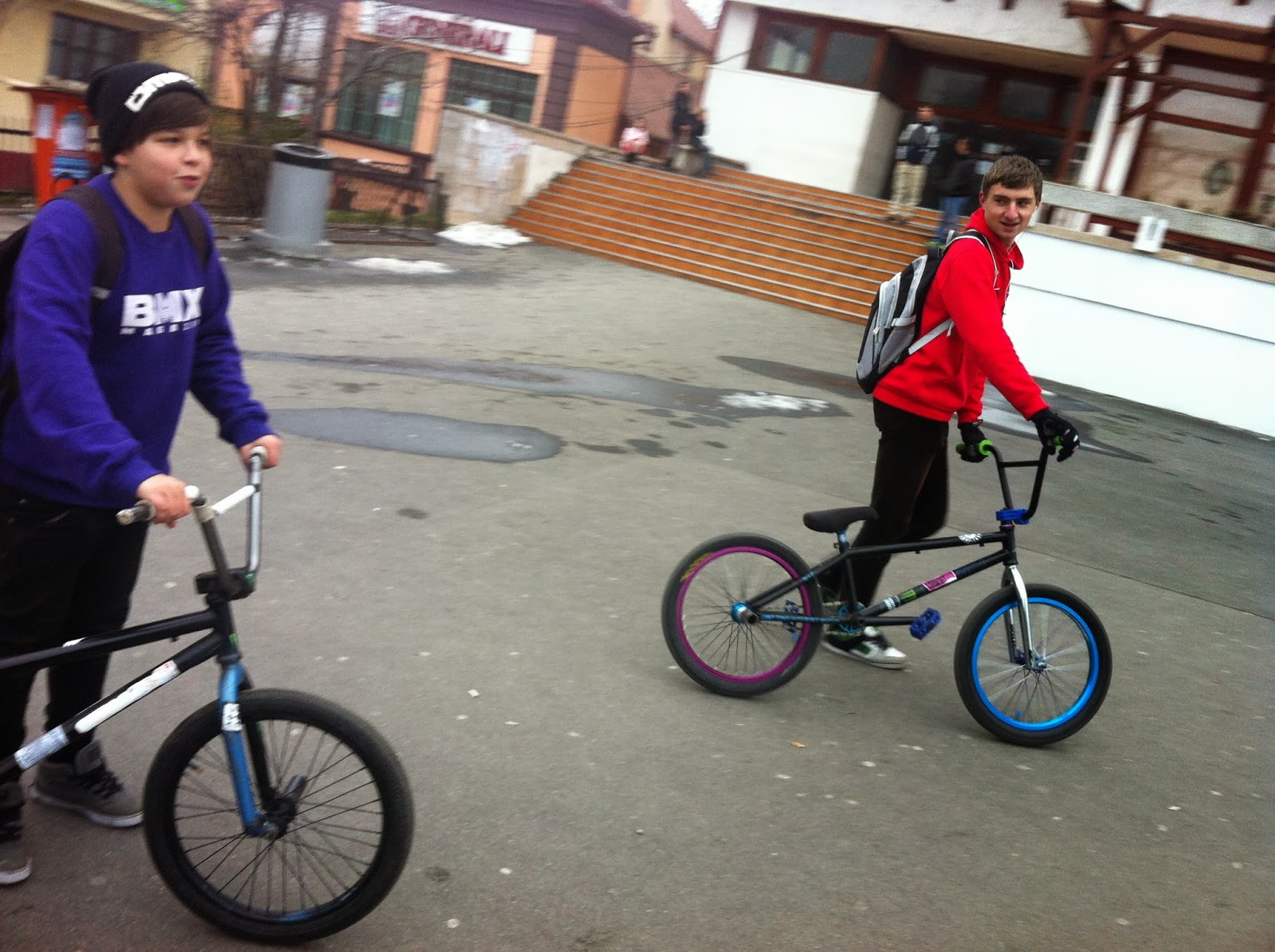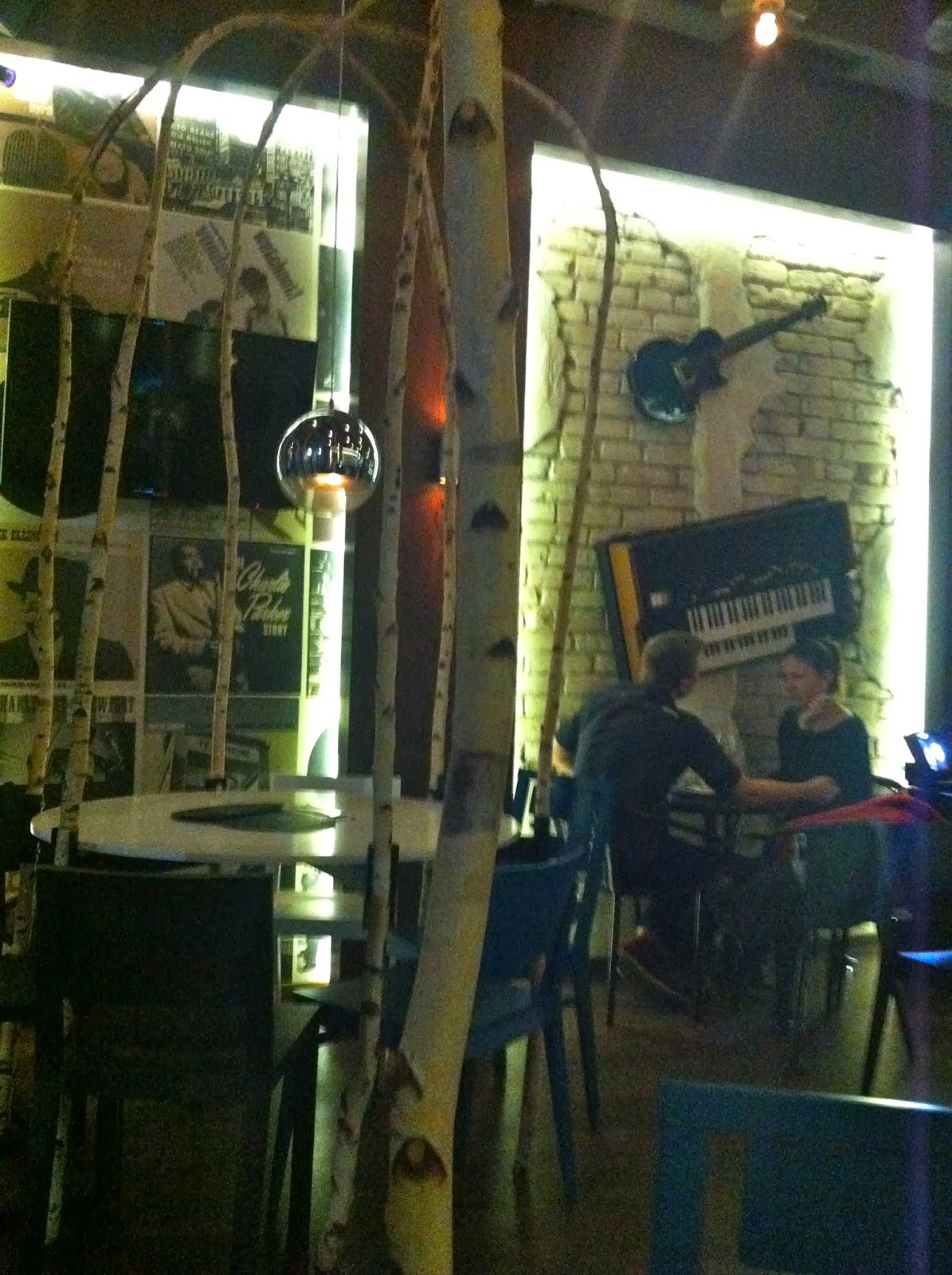 Note:
I obviously didn't want to present these impressions as definitive , and even less pass as this French guy that arrives  in the country and after a couple of days: there, that's the way it is. However, because my time there was complicated and that many Romanians wanted me to give them my impressions along the way, I decided to go for it. The Romanian personnel that was supposed to take care of my accommodations and told me that they had found me a hotel room a month prior to my departure, suddenly announced a week before I was leaving that there were no more hotel rooms. I didn't get a confirmation of a solution until the day before I left- I was offered a chic hotel far from downtown, which didn't work for my blogging activities-, so because of this I spent the days before my departure trying to find a solution for my accommodations. For a trip such as this, the week prior is entirely used for preparations; hundreds of mails have to be sent, there's  lots of information to organize in order to be as efficient as possible. So, that stress about the accommodation was very ill received.  From the get go it threw my entire trip into chaotic dynamic. Anyways, to avoid my judgement being deemed offensive, which I absolutely do not want, I asked many Romanian friends and contacts to read it and to give me their thoughts.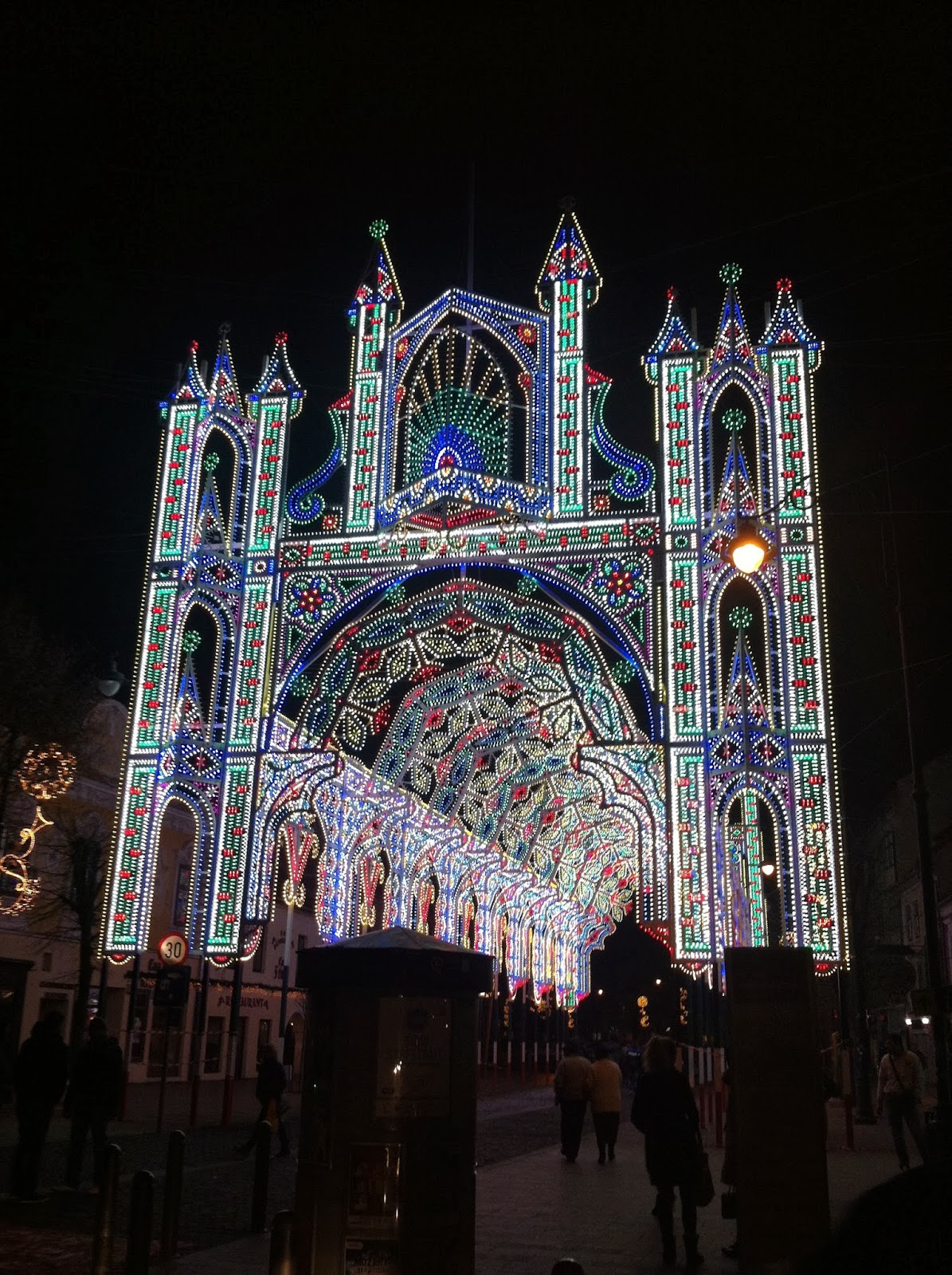 Adela Dadu, guide in Sibiu that I'm citing farther down gave me an excellent synthetic and argumentative response that I decided to publish: "Romania, country of paradoxes Yes, for a lot of people, especially for foreigners, Romania has become a country of paradoxes. It's difficult to understand this phenomenon, but not impossible. 1. Romanians are the only exception: Latin Orthodox Yes, officially it's true. There are a lot of historians, researchers, specialists that say that the origins of Romanians are different. ..In 106 the Roman emperor Traian conquered a part of Dacia ( ancient territory of Romania). But the Romans only conquered 14% of this territory. The Romanization phenomenon  continued for 167 years, because in 273 the Romans decided to leave Dacia.  Theoretically it's impossible to Romanize a population as important as the one in Dacia, in only 167 years ( "cf." other populations conquered by the Romans). For many centuries the Romanians spoke of their ancesters- the "Dacians". In the middle of the 19th century, the Transylvanian Greek-Catholic church pressed to make Catholicism the  official state religion.  The Catholic priests came up with this Romanization idea and the fact that Romanians are Roman descendants, so, descendants of the Vatican. Officially, today  we are all Latins, but in reality Romanians are a mix of Slovenians, Bulgarians, nomad populations, Saxons, Greeks, Romans, etc. 2. At the beginning of the 20th century, an important development process appeared in the form of intellectual, artistic, and architectural life, etc. The majority of Romanian students studied  in Paris. They came back to Bucharest and a new society was formed- the francophone bourgeoisie. And there you go- "little Paris". J 3. In Romanian schools, students learn English, German, and only a little of them French. Usually, the majority speak a foreign language pretty well , because it's necessary. Of course, there are exceptions, especially for those 14-25 that start ignoring education, but that's part of a global phenomenon. For example, I can say that I met many French girls that didn't speak English. That's why I had to study French. 4. The "Roms" (Romani/gypsie ) situation outside of Romania is a problem for Romanians. This confusion is "néfaste" for all that try to go work in France. Who is to blame? The Romanian and French authorities that were never able to control this situation, and at the same time, the ignorance of the French add to this confusion. In Romania, the minority of gypsies  is the largest and it's an alarming situation.  Who pays for that situation? Romania's image, and the average Romanian, those that try to find a better life elsewhere."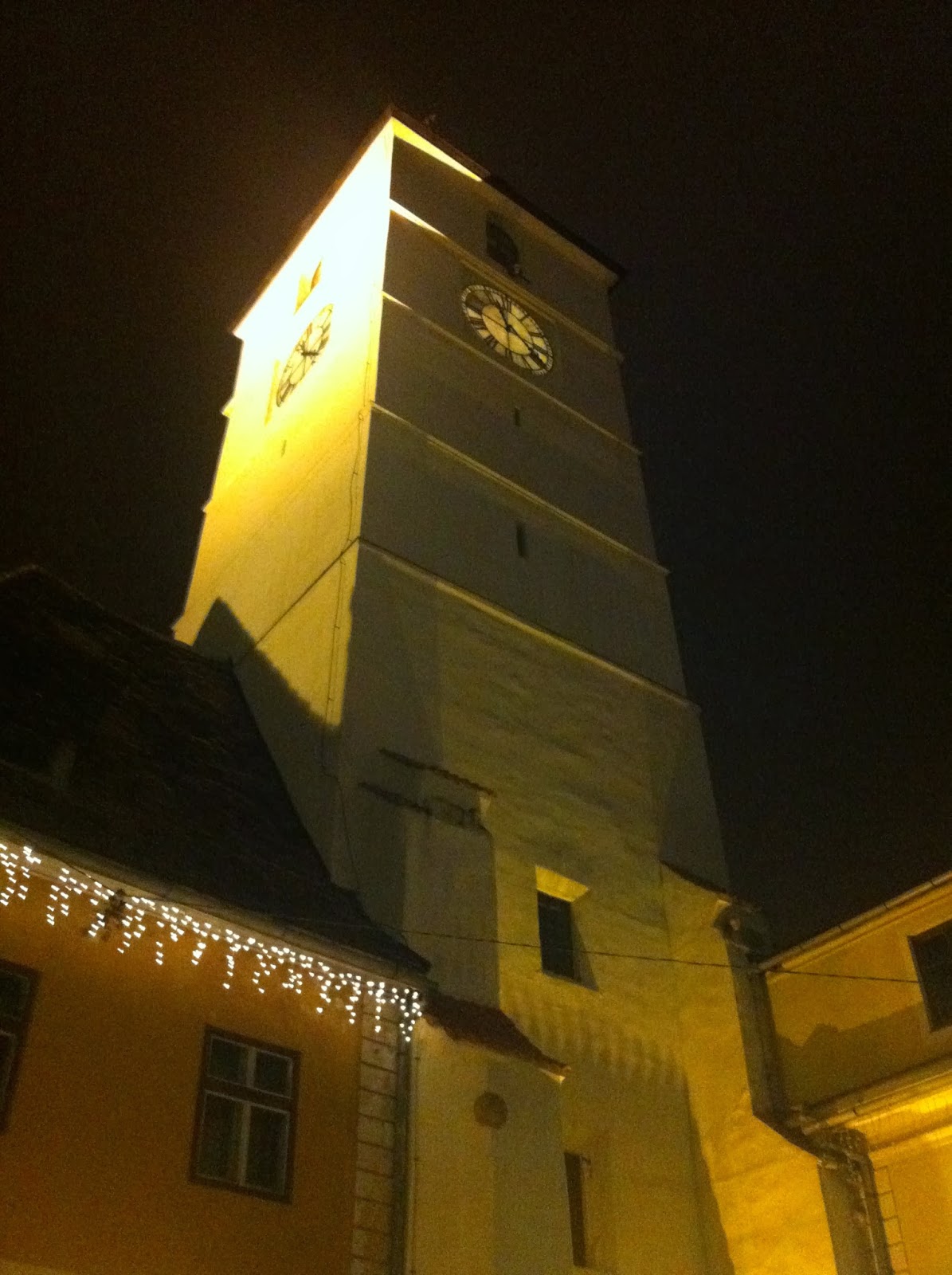 A question? A reaction? We'd love to hear your feedback!