Vila Podvin – Radovljica (Slovenia)

06.04.15 - Guillaume - 716lavie
- Le résumé -
The restaurant opened in the spring of 2012, it's the best restaurant in the region and the service and decor are up to par, a place that shouldn't be skipped when in Radovjlica, but be careful, it's not cheap: four course meal at 39 euros, and six course meal at 59 euros.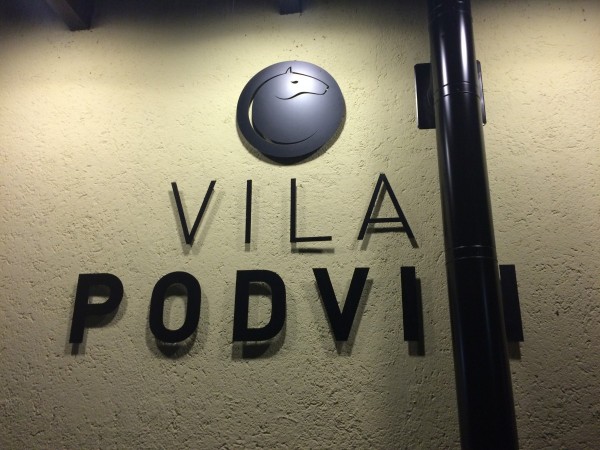 - Lieu -
It's an airy room with hooks and crannies.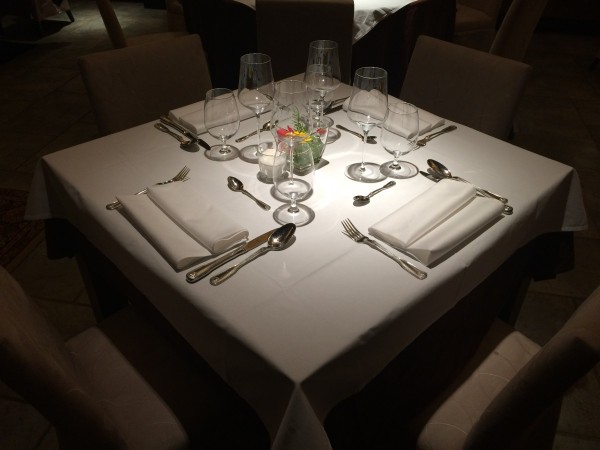 - L'équipe -
It's the famous chef Uroš that used to work at Hotel Triglav in Bled, that came to settle down here with his wife, and she takes care of the front of house. They already worked together, and they make a good team.
We were there on a quiet night, which surprised the waiter because the restaurant was full every other day that week.  All this to say that this is a popular restaurant, always full, there were only 2-3 tables in total, but the waiter was really, very pleasant.
- Le repas -
I am sorry, I forgot the menu, I was so tired, that I didn't write everything by hand, but I think the pictures speak for themselves.
Appetizer
I just remember one of the appetizers:) Vegetable soup, and buckwheat ravioli stuffed with ox tail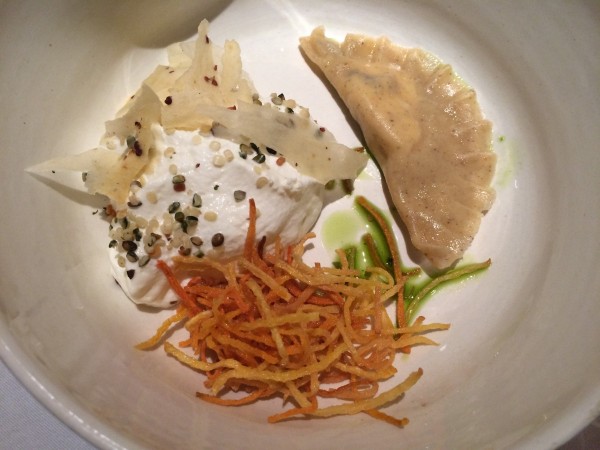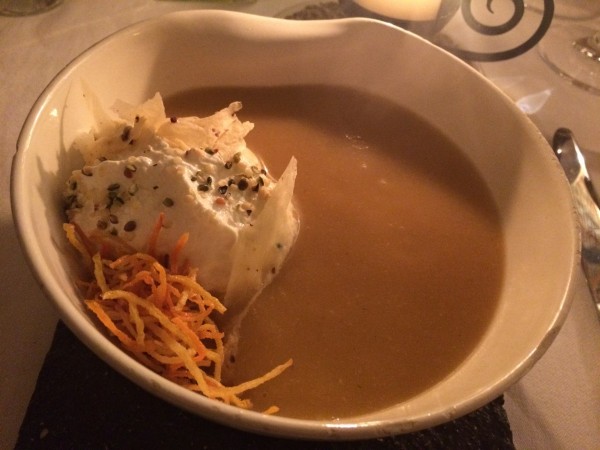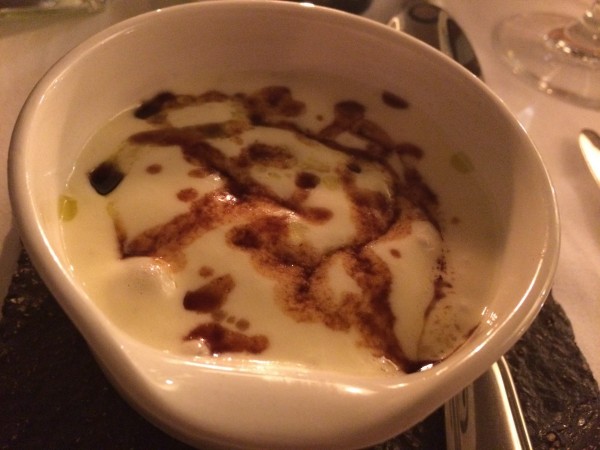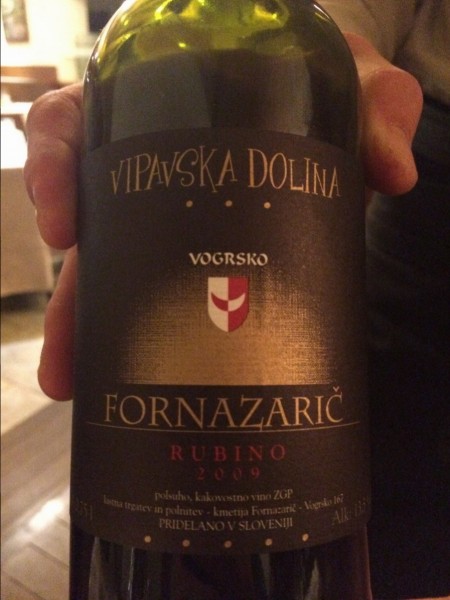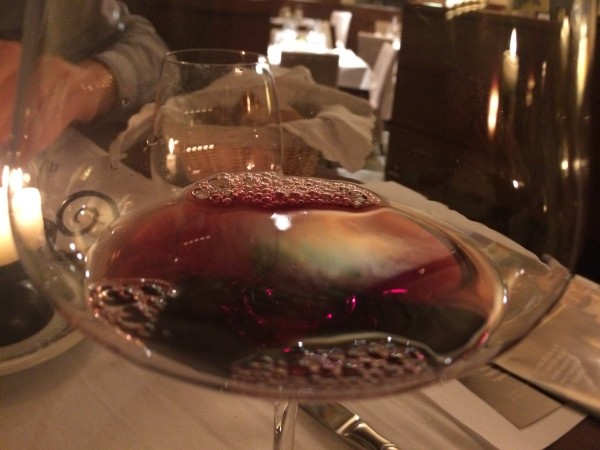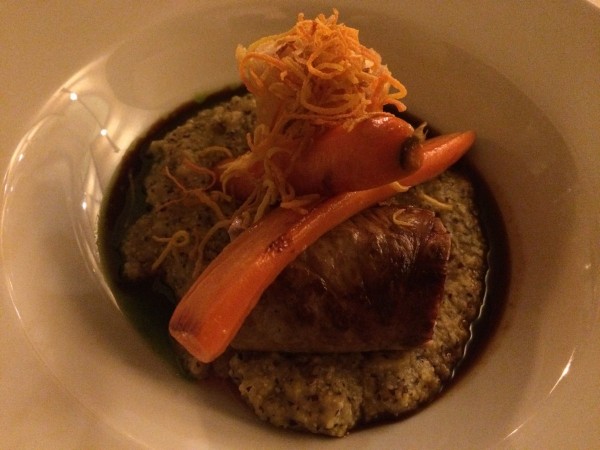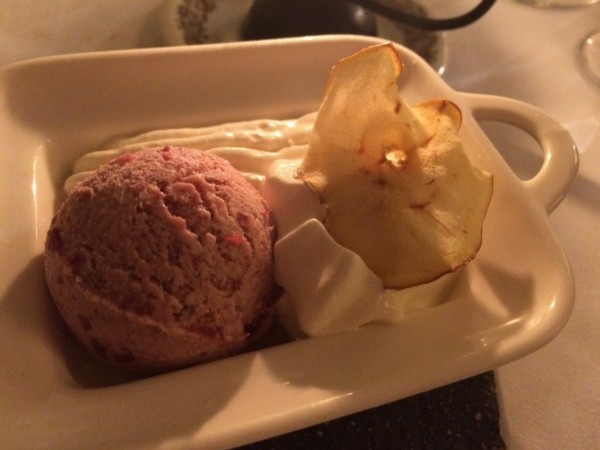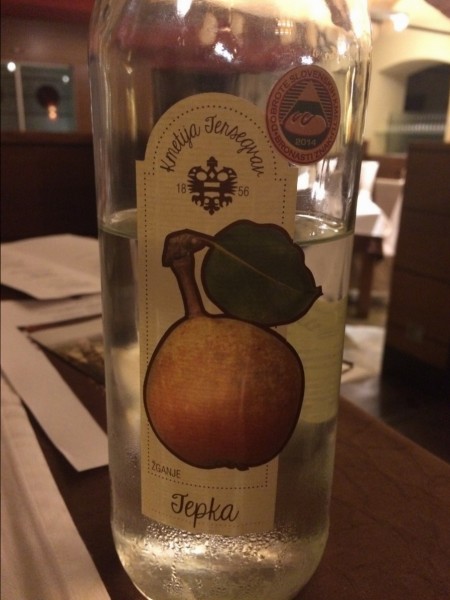 Vous pouvez effectuer un don pour me permettre de continuer à effectuer mon travail en toute indépendance et à vous fournir des plans correctement sourcés.
A question? A reaction? We'd love to hear your feedback!