716 Exclusive Playlist – Soundscriber Playlist

21.08.11 - Guillaume - 716lavie
La playlist de Soundscriber pour 716.
The 716 playlist by dj & music journalist Soundscriber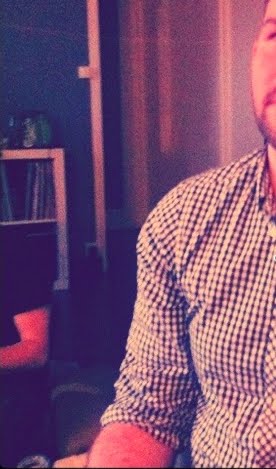 1) In Trance 95 – Presidente
Future sortie du label Minimal Wave. Rythmique appuyée, track minimaliste et bancal. Mon amour pour les années 80s.
Next release by Minimal Wave label. Strong rythmic, minimalist track. My love for the 80's.
2) Severed Heads – All Saints Day
On continue dans les 80's avec ce que je considère comme un des meilleurs groupes de cette époque, même si pour certains ça ne pèse rien. L'instrumental pourrait aisément passer pour un track techno.
Still the 80's with one of the best bands from the time. The instrumental ersion could easily be considered as a techno track.
3) Cabaret Voltaire – Hypnotised (A Guy Called Gerald 's Music Mix)
L'époque où le rock se mélange avec la techno et ça ne s'appelait pas "electro-rock".
It was the time when techno would meet rock but nodody called it electro-rock yet.

4) Shake – Sonar 123
Peacefrog. Minimal. Techno. Bleep. J'ai longtemps hésité avec le Set Up Sytem – Factory (Sublimation Mix)
I have hesitated a long time with the Set Up Sytem – Factory (Sublimation Mix)
5) Minimal Man – Consexual
Moniker de Baby Ford, le moins connu (je pense, du moins pour moi).
Le track 90's, Techno, Détroit, Belgique.
Moniker from Baby Ford, the lest known (at least for me)
The typical 90's track, Techno, Detroit, Belgium.
6) Lionrock – Number Nine
Mid 90's, le big beat anglais a le vent en poupe. Album passé inaperçu. Track le plus électro, la rythmique kraftwerkienne, les basses a la Two Lone Swordsmen. Mention spéciale pour l'excellente pochette.
Mid 90's, big beat is The thing. Quite a misknown album. This is the most electro track, a Kraftwerk rythmic, some Two Lone Swordsmen basses. Special mention the awesome cover.
7) Biosphere – Novelty Waves
C'est la rave ! Biosphere est aussi un excellent producteur d'électronica.
That's the rave. Biosphere is also an excellent electronica producer.
8) Suburban Knight – True To The Game
Après Drexciya, mon producteur fétiche de Détroit. Le dark side of Détroit.
After Drexciya, this is my favourite Detroit producer. The dark side of Detroit.

9) The Shamen – Progen (Beatmaster Alternate Mix)
Le track limite de la sélection. Cette version conserve l'instru de base du track, moins le vocaux bordeline en moins et le tout pas trop long pour éviter d'être pénible.
The critical track of this selection. This version keeps the original instrumental, but without the borderline vocals and shorter to avoid the boring side of it.

10) John Beltan – Aquatic
Pas un grand fan a la base de John Beltran. Sinon lisez le texte explicatif sous la vidéo pour en savoir plus. En tout cas merci Divuldge Music pour la réédition.
I'm not a big John Beltran fan. You can read the note below the video to learn more about him. Thanks to Divuldge Music for the re-release.

11) Bam Bam – You've Been Messing Around
Le track de fin de set par le producteur du fameux "Where's your child". La basse est juste mortelle.
The perfect track to end a set, by the producer of the famous "Where's your child". The bass is dope.
A question? A reaction? We'd love to hear your feedback!