716 Playlists – Gerd Playlist

20.12.11 - Guillaume - 716lavie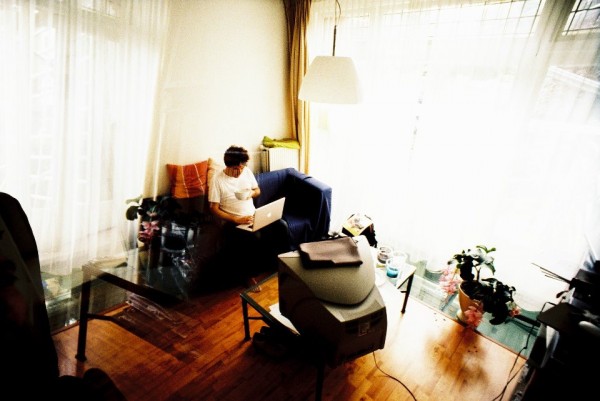 I am happy to publish a playlist by Dutch producer Gerd, an eclectic old-timer producer who still sounds fresh today.
I was very suprised to discover he was behind the beautiful 90's track "Mild Heart" track by It's Thinking. Follow him through his page and his label 4lux.
GERD & ELBEE BAD – H.O.U.S.E. (RMXS BY NEVILLE WATSON, JACOB KORN & ARTTU) OUT NOW ON 4LUX by gerd
1) XR7 – XR7 (Instrumental)
I just love the heavy synths on this jam! slow wave synth pop at its best. There's a vocal version on the A side but i prefer to play this instrumental. It also sounds good at 45 rpm… but 33 rpm is how it's meant to be.
2) Orakel – Interplanetary Jaunt
This is an amazing track released on the Orakel album on my own 4lux imprint. The whole album is filled with gorgeous (nu) jazz & electronica.
3) Quest – Boy Scouts
Simply gorgeous boogie track originally released on a very obscure 45. It was re-issued on a fat 12 inch pressing a couple of years ago. Tip!
4) Simeon Ten Holt – Canto Ostinato
A beautiful and hypnotizing classical trip written by Simeon Ten Holt. He worked on this long piece for a couple of years before finishing it in 1976. I just love the hypnotizing vibe and tonality of this amazing work.
5) Burnier e Cartier – Mirandolina
Fantastic track from the self titled "BurnIer e Cartier" album. I discovered this gem mid 90′ when I was attracted to the brazillian sounds that a friend of mine played to me. This was penned in 1974 by Bonfa and was covered by lots of fellow brazilian artists, but this original version is the best by far!
6) It's Thinking – Mild at Heart
My very first signing. 5 tracks produced with two friends. Nobody in my home country (the Netherlands) was interested in releasing our tracks. So we sent them to Rich Hawtin and John Acquaviva in Detroit. They loved it and released it on their Malego imprint. This all happened back in 1991. This is my favorite track from the ep.
7) Cici Kizlar – Gencim, Yasami Serevin
Gorgeous folk exotica from Turkey : light instrumentation, catchy vocals and perfect melodies. I discovered it through a rare 7 inch I bought on the web few years ago.
8) Tidiani et le T.P. Orchestre Poly Rythmo – Djanfa Magni
Super groovy afro from Benin (and Mali)! The horn section is amazing and the groove rocks big time! I play this in my (more) eclectic sets and it sounds amazing over a club PA. It was recently compiled on Samy's Analogue Africa label, but a couple of years ago it also appeared on a compilation by Mokili.
9) Sarah Vaughan with Bernard Ighner Orchestra – Let It Live
This is one of the most beautiful concept albums i own. This is orchestrated jazz of the highest order. The opening song "Mystery Of Man" just gives me goosebumps with every play. Amazing!
10) Hardrive – Deep Inside (Strictly Rhythm)
A classic Strictly Rhythm record produced by Louie Vega! This is what house music is all about: pumping beats, great baseline and awesome vox. Still fresh to date!
Vous pouvez effectuer un don pour me permettre de continuer à effectuer mon travail en toute indépendance et à vous fournir des plans correctement sourcés.
A question? A reaction? We'd love to hear your feedback!