Cartel Ocho – Paris (75003) en

12.03.14 - Guillaume - 716lavie
- Le résumé -
Cartel Ocho is a bar specialized in Mezcal and Tequila. Prices are not excessive: 7 euros the cocktail (very good) and 4 euros the Tequila shots ( very good). The only "issue", not everyone in the staff seemed to put in an equal amount of energy in the service. However, it's not snobby and not expensive for the area.
- Lieu -
It's in the part of rue Saint Martin between the CNAM (National Conservatory of Arts and Careers) and Beaubourg, an area filled with pretty good bars. Here it's good to know it. That being said, I prefered the start of my evening when it was calm, to later in the evening when I came back and there was a lot more people. Since it's a small bar, there's only a few seats.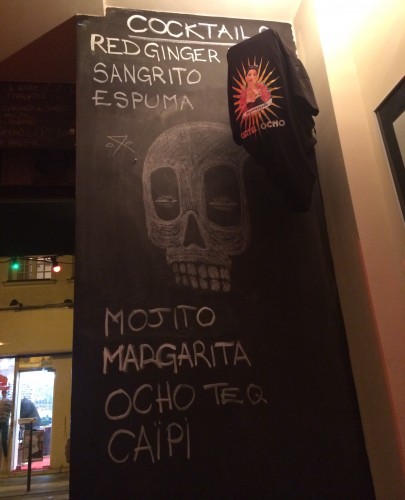 - L'équipe -
It's a group of friends that hold the bar, they used to be eight and now they're only three. The one that seemed to be the boss was extremely friendly, open, and gave good advice.
- Le repas -
Tequila drink, I unfortunately don't remember what its name was, it was the cocktail of the day. Super good, ordered two.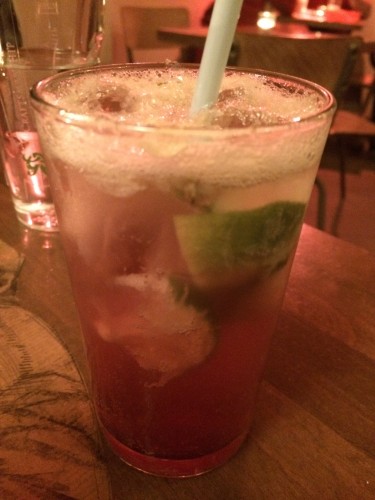 - Le bilan -
Cartel Ocho is a yes for its spirit, the prices, the quality. The only little downside is that it's not good for big crowds, in my opinion.