Gostišče pri Žerjavu – Kranjska Gora (Slovenia)

03.04.15 - Guillaume - 716lavie
Gostišče pri Žerjavu
Ratece 39
4283 Kranjska Gora

04 587 60 26
- Le résumé -
It's an old fashioned house run by a family, tourists and locals alike come here.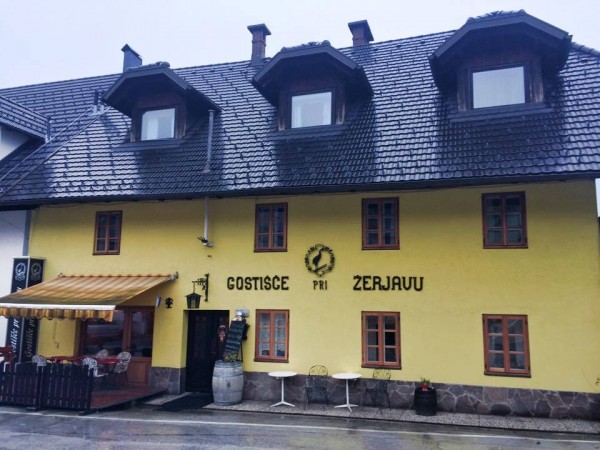 - Lieu -
A traditionally decorated house.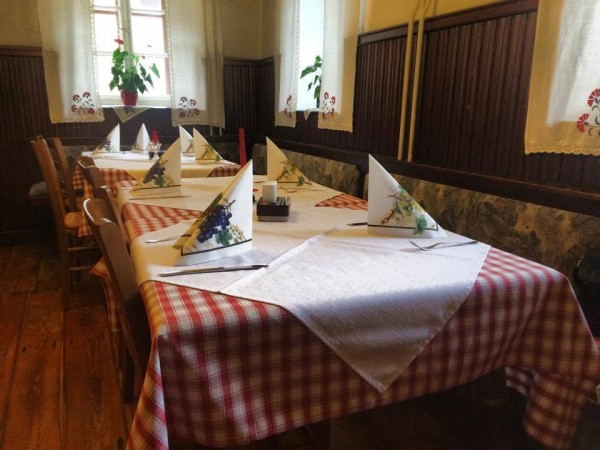 - L'équipe -
The family is the staff, the young waitress, one of the boss' daughter was my favourite, I didn't have any direct contact with the others, and the mom didn't seem particularly inclined for laughs right off the bat, but who knows?:)
- Le repas -
It's cold here, and the work is hard, so the food is rich! Potato dishes are a specialty. Menus are at a competitive price: 9.10 euros.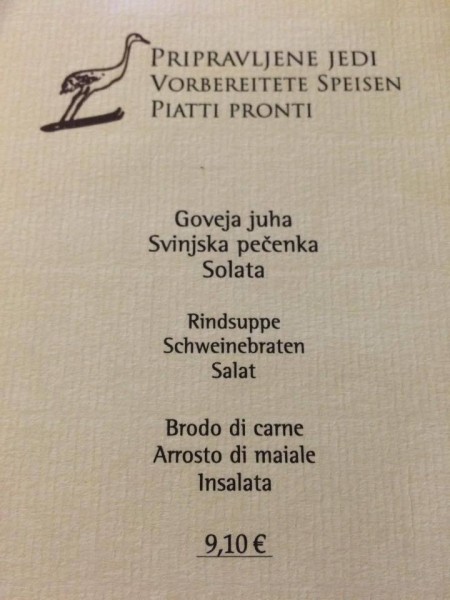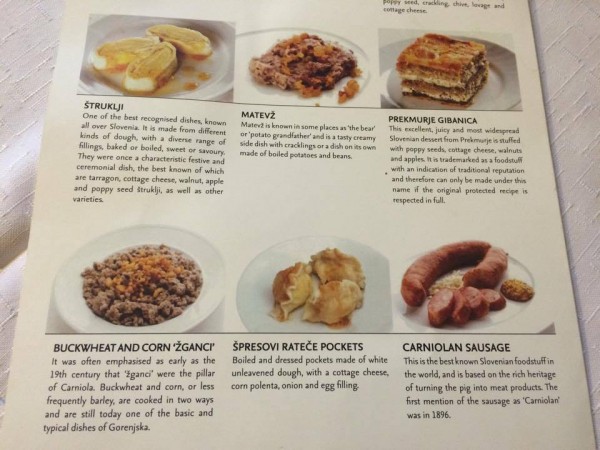 Traditional homemade juice: sabesa is its old name, in Slovenian we say bezgov sok. It's made of elderberry, sugar, lemon, cirtic acif and water, very refreshing.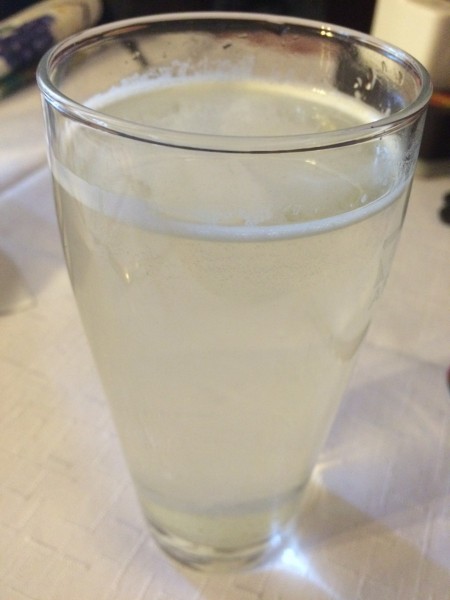 Appetizer
Rateče Pockets
Ravioli, I found the perfect description on Slovenia's office tourism website. There's even the recipe in English. So here the copy and paste version: little seasoned pockets, potato based, stuffed with dried and cooked pear, cornmeal, sugar (honey) and cinnamon. With no sugar or cinnamon they're a perfect side for meats and sauces. Careful, they're huge, and they can easily be a meal on their own.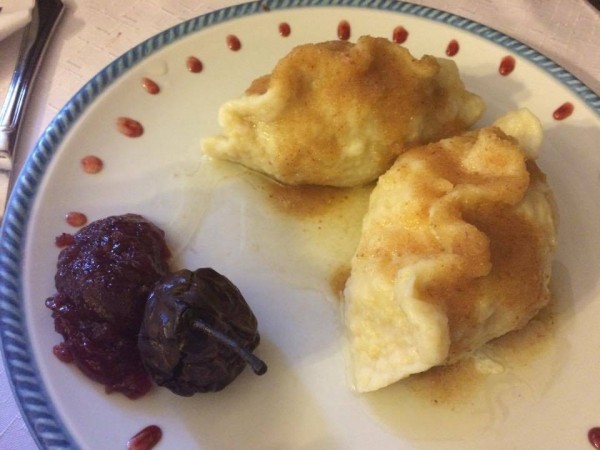 Delicious mushroom soup.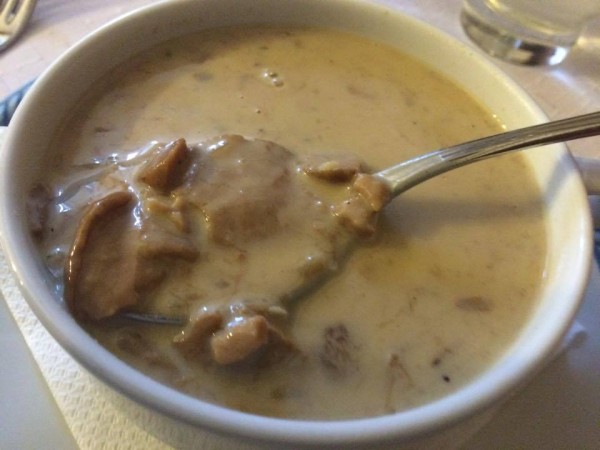 Main
"Oh my god!" I exclamed when I saw these two sausages! It's a winter specialty, the krvavica, blood sausages totally homemade and cooked in a wood oven.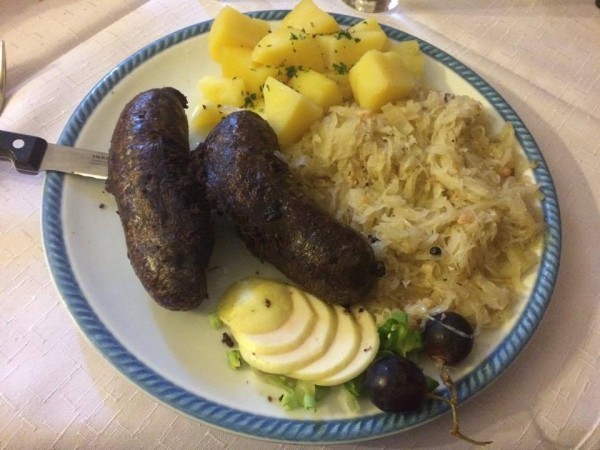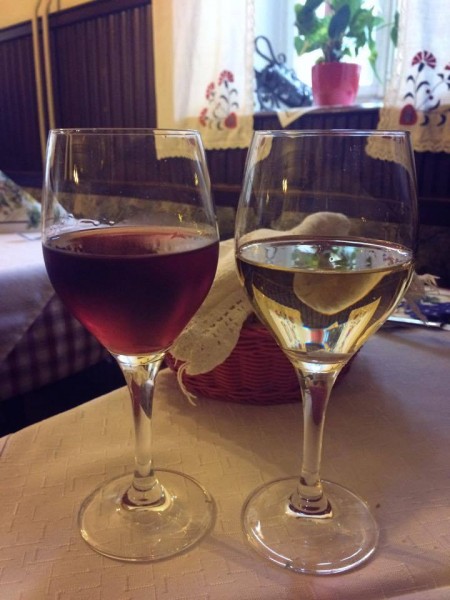 Desserts
I seriously thought I was going to die, no joke.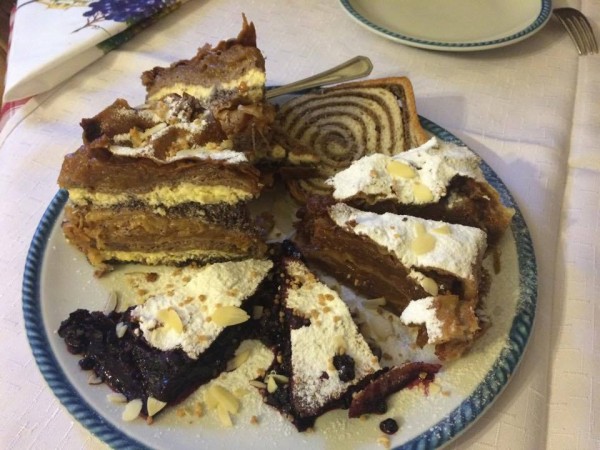 A café au lait to finish off.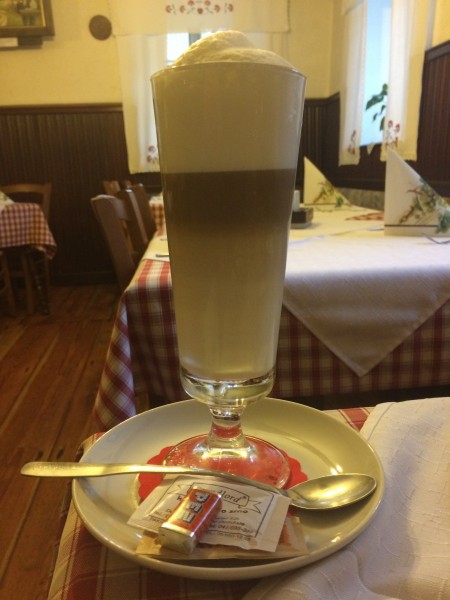 - Le bilan -
A nice mountain restaurant, where you can eat traditionally, and enjoy an authentic atmosphere.
Vous pouvez effectuer un don pour me permettre de continuer à effectuer mon travail en toute indépendance et à vous fournir des plans correctement sourcés.
A question? A reaction? We'd love to hear your feedback!