Lakey – Freestyle + Interview + Playlist

15.11.10 - Guillaume - 716lavie
Lakey did an exclusive freestyle for 716, so cool ! Makes me feel super happy and proud, thanks man ! I have to say Lakey is a really cool guy and a very prolific artist.
cf. the lyrics in the footnote
I discovered David Lakey last year with the incredibly high level dubstep selection he had done with his mate Shreddex and so I had done a special post about him at the time.
(click divshare icon to download the Dubsteppers Delight session)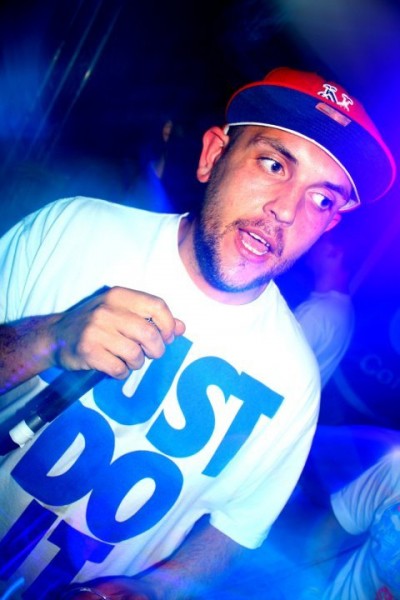 We managed to get in touch only last month so one year later.
Time has come now for a global post to present his work. Here is an interview of Lakey, his new Ep "Gash" for download and a short playlist of his hot recommendations.
Check his dope Gash Ep.
(click divshare icon to download the Gash Ep)

1) Can you present yourself ? What have you been doing lately ?
I am Lakey, I'm 25 and I have been living in the Netherlands for the past 6 months, making stupid amounts of music !
2) What is your actuality ?
Amsterdam !
3) Do you think about an album or are you more focused on EP and live gigs ?
I will definitely make a lot of albums in the future. I just don't think it would be fair to my self to make one now. I need to make a loaddddd more tracks before I am ready. I also think I need the support both financially and musically from an established label to make an Album to my full potential. I will always take as many live gigs as is possible, I absolutely love them!
4) Are you a dj too?
I am an on an off dj, I don't focus on it but I can do it, and I have played a lot of well known clubs in London as a dj. Its easier to make money that way, I'm shameless I've played in loads of places from strip clubs to 5 year old parties, to supporting a well known Lady Gaga tribute act !
5) Did you ever have a gig in Paris?
Nope I didnt ! I'd love one though so hooook me up!
6) What musical scene excite you the most now?
At the moment I find myself listening to Young Money a lot, the beats, lyrics, word play and delivery from every artist (Wayne, Drake, Minaj) is so on point it amazes me. I also love Gucci and Wocka Shocka Flocka FLAME!!!! Of course I'll always always be listening to grime and the the new Griminal Album has been keeping me going on my breaks between listening to all of Wiley's zip albums!
7) You told me you're saving money to buy some records, can you give us 5 records that blew your ears recently?
a) My new Ep : Gash
b) The new Shredexx Ep called Intraverse
c) Lil Wayne – I am not a human
d) Gucci Mane – Ferrari Music Mixtape
e) Snitch djs July Mix !
SNITCH JULY MIX 2010 Mixed by Lawson Bee by Snitch (Lawson Bee)
f) All the Wiley Zip files !!!
8) Is there something you would like to add ?
Just find me on facebook or soundcloud or at my house, and keep an eye on me ! I'm gonna keep making these tunes until people start buying them so there's not really another option! I just don't know how long it's gonna take.
716 Lakey freestyle lyrics :
" ive got 7 chicks to call with 1 phone
and 6 chances to pick the wrong 1
9 nights ago was 1 week away
and now theres 6 more things to keep away
7 take away 1 equals 6
like dubstep takeaway shred equals p*** ks
they can't ever say that we dont make hits
i aint made 10 i made 7,1,6
7 long years i stayed with my chick
got 6 sense for all the mind tricks
come thru with 7,1 sixfoot side kicks
2 wide eyes and a big bright iris
71 reasons for a 6 pack
716 reasons for a diss track
anyone doing me wrong is a prick
i dont read the times, read 7,1,6
if 7 guys try jump me on my 1's
i will count to 10 get to 6 and run
hide for 7 days in a 1 bed flat
make 6 phone calls get 6 calls back
7 years ago we used to try sell 1 pill
for 6 pound in fabric
now ive grown up and got out of them tricks
dont take the piss, its 7,1,6
7 out of 7 – 1 out of 1
im 100% im the bestest 1
leave your girl with me thats your freindship gone
i stay more fresh than a lemsip bomb
my beats knock right like a brass door handle
been up for 7 nights burning my candle
theres only 1 way back from this
NOT route 66, route – 7,1,6. "
Vous pouvez effectuer un don pour me permettre de continuer à effectuer mon travail en toute indépendance et à vous fournir des plans correctement sourcés.
A question? A reaction? We'd love to hear your feedback!