716 Playlists – Digital Tsunami Playlist

20.08.14 - Guillaume - 716lavie
Digital Tsunami rocks, they have established a very cool series of techno / electro and more chill mixes but also parties in the "rave" mood with artists such as Orgue Electronique, Perseus Traxx, Split Pulse, …
Here is the 716 Playlist of Ernestas Sadau aka Dausa Dausa, founder of Digital Tsunami. It's funny that I'm posting it the exact day that Dausa invited himself among the Digital Tsunami series for a mix.
"This is my Bunker style playlist for some Satan dances. This is what I am playing on the warehouses those days."
Ernestas Sadau (Digital Tsunami)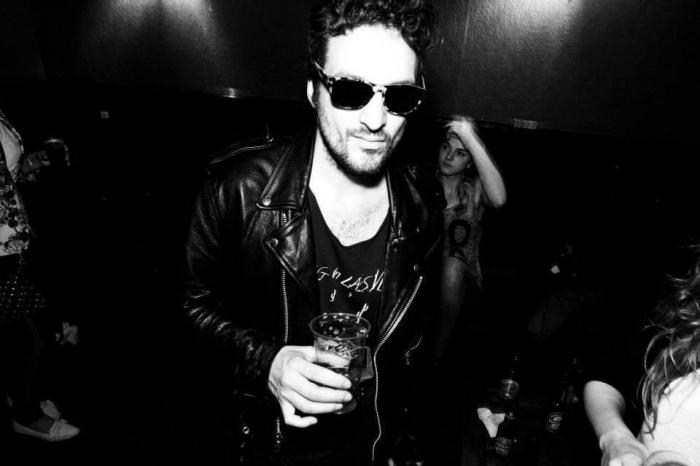 1) DELIVERY – B.A.H.G.T.F.O.
Dirty acid banger. Is good to start set whit this one.
2) Dive – Final Report
I just simply in love this track.
3) Charles Manier – Czech Mississippi
My friends don't like this song, and fuck them. Was released on Traxx – Nation. James T Cotton.
4) Claro Intelecto – Tone
Crazy dark electro track from masterpiece EP.
5) Joey Beltram – Cop Car
20 years ago this banger was released. And it still killing. This track brings me back to Lithuania secret party called 'Shopines"
6) Chicago Flotation Device – Untitled 11
That fat dirty baseline!
7) Metasplice – Prismatic Sway
Morphine Records pearl! Industrial suicide.
8) Drexcya – Aquatic
No comments.
9) Jay Daniel – Royal Insanity
One of the best tracks this year. From new Detroit generation. Some positive energy
10) LFO vs. FUSE – Loop (FUSE Mix)
Everybody knows this track and it is the best helper to fill up the dancefloure.
To listen to the Playlist in continuous mode that's here
A question? A reaction? We'd love to hear your feedback!