716 Playlists – Mrs. Blythe Playlist

11.04.15 - Guillaume - 716lavie
Mrs. Blythe (Paris / San Francisco) is a dj and a blogger for Italo Deviance & Peachr. With Madam X, they are the duet The Miriam Blaylocks.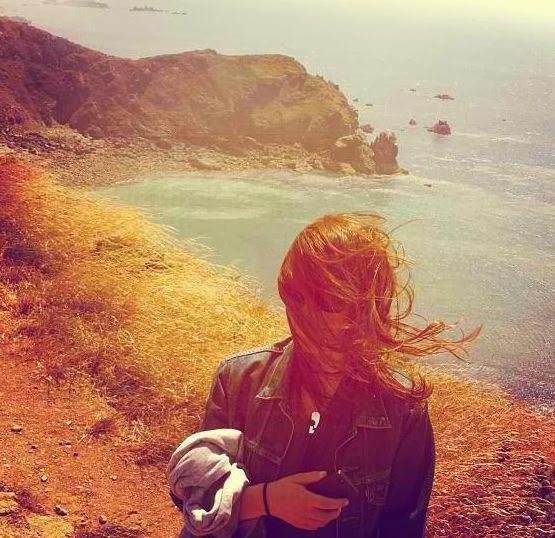 "All the following tracks are from my vinyl collection. It is a mix of weird and bewitching tracks I like to play for friends and for me when I am home."
Here is the player to listen to the Playlist in a continuous mode.

1) William Sheller – Lux Aeterna – Introit
This is the track I like to play when I wake up. It is like a load of good energy. The best track to start a beautiful day.
2) Rex Ilusivii – Zla Kob
The perfect experimental Yugoslav track from 1983 to play after William Sheller to stay in a bewitching mood.

3) D-Day – Dust
Still in 1983, a very sexy Japanese new wave track.
4) The B-52's – Mesopotamia
A classic in my collection, my fave track from The B-52's, my fave band when I was a teen.
5) Giorgos Theodorakis – Stou
Still in the 80's, a greek rarity from Giorgos Theodorakis. The perfect track for dreaming.
6) Michel Rubini & Denny Jaeger – Beach House
The soundtrack of The Hunger with Catherine Deneuve, David Bowie and Susan Sarandon, one of the best movies and soundtracks in the 80's. I started recently a new dj duet with my friend Madam X as The Miriam Blaylocks, a tribute to the Catherine Deneuve's character in this movie.

7) Linda Law – All The Night
One of my fave disco tracks played at 33 rpm and one of the sexiest track in this world.

8) Giacomo Dell'Orso I – Emanuelle´s Theme
Still in the sexy time mood, one of my fave tracks from The Black Emanuelle's soundtrack erotic movie.

9) Jah Wobble – Sunshine
A super happy and sexy track from Jah Wobble. It is the kind of sounds I like to hear when I walk in Paris. Maybe I would love to see Parisians dancing in the street on this track (I'm just dreaming).

10) Jefferson Airplane – White Rabbit
Back to the 60's, the classic White rabbit track from the San Francisco based band Jefferson Airplane. The track I like to play at the end of a party, on which I like to see people dancing slowly.
A question? A reaction? We'd love to hear your feedback!