716 Playlists – DJ Dreamtime Mellow Gold Playlist

01.12.10 - Guillaume - 716lavie
During the party "Service x Sincerely Yours x Modular" by 25 years & running @ Pompon in Paris November 5th, I heard the dj set of Glen Goetze, A&R Manager @ Modular and it gave me the idea to ask him a playlist.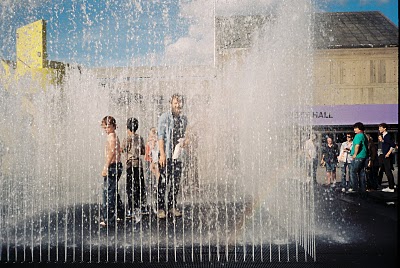 click on divshare icon to download

1. The KLF – Dream Time In Lake Jackson
The chilling blueprint, pure ecstasy.
2. Lucio Battisti – Anonimo
Beautiful and forelorn, I don't know what he's singing about but it sounds awfully heartbreaking.
3. Flash & The Pan – Walking In The Rain
Atmospheric and evocative night time tale from an Australian act that was much more popular outside of Australia than at home.
4. Faust – Jennifer
An old favourite, have included this one of loads of mixes, just exquisite.
5. Ragnarok – Promenader
Discovered this one last year, delightful late night relaxation vibrations.
6. Laurence Vanay – Evening Colours
Not worlds away from the Ragnarok, very simple, minimal intimate night musique.
7. Jackson C. Frank – Milk & Honey
Just a guy and a guitar but absolutely stunning.
8. 10CC – I'm Not In Love
I'm just realising maybe all these songs are about heartbreak? Is there a relation between what I consider relaxing and music fueled by a broken heart?
9. Alessi Brothers – Seabird
Beautiful West Coast whimsy from some Italian brothers!
10. The Beach Boys – 'Til I Die
My favourite song ever.
A question? A reaction? We'd love to hear your feedback!