716 Playlists – Henning from No Fear Of Pop Playlist

29.02.12 - Guillaume - 716lavie
Henning Lahmann s'occupe de l'excellent et éclectique blog No Fear of Pop. Il a préparé une playlist extrêmement intéressante consacrée à sa ville natale de Hamburg.
Je le remercie chaleureusement ici.
Henning Lahmann runs the excellent and eclectic blog No Fear of Pop. He has prepared a super interesting playlist dedicated to his hometown Hamburg. I warmly thank him.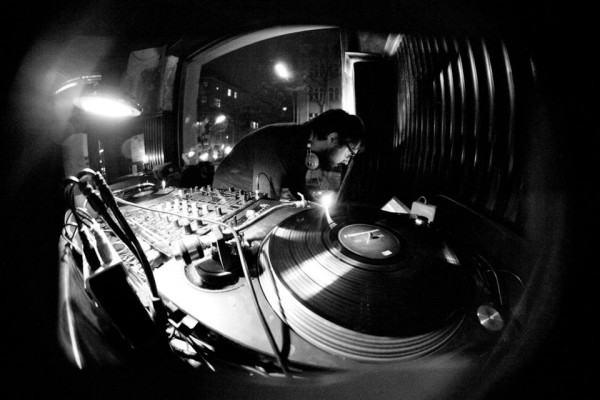 1) The Beatles – Live at Star Club, Hamburg 1962
As most will know, The Beatles started their world career during a residence in a couple of night clubs in Hamburg's notorious red light district St. Pauli. As Lennon put it, "I might have been born in Liverpool – but I grew up in Hamburg". One resentful Munich journalist once wrote that this was Hamburg's sole contribution to the world cultural heritage. Well, could be worse.

2) Der Amerikanische Freund (Jürgen Knieper)
Wim Wenders' "The American Friend", based on Patricia Highsmith's "Ripley's Game" and starring Bruno Ganz and Dennis Hopper, is still my favorite Hamburg movie. And I love the score, composed by Jürgen Knieper, distinctly 70s, discreet yet skillful, just perfect.

3) Slime – Deutschland Muss Sterben
The most important song by the punk band Slime, which existed from 1979 until 1994. It's still the principal catchphrase of the domestic anti-fascist movement. The lyrics "Deutschland muss sterben, damit wir leben können" ("Germany has to die so we can live") is in fact a direct reaction to the inscription of a war memorial in downtown Hamburg, erected in 1936 and for some absurd reason still in place today, that reads "Deutschland muss leben, auch wenn wir sterben müssen" ("Germany must live, even if we have to die"). Ever since the song was released, there were efforts to ban it. In 2000, the Federal Constitutional Court, in an outstanding decision that remarkably linking the song to Heinrich Heine's 1844 poem "Silesian Weavers", ultimately ruled that playing the song in public was covered by constitutional rights.

4) Die Lassie Singers – Hamburg
There are a lot of songs that praise Hamburg (its citizens are of the very proud kind), but the most charming, disarmingly honest was written by Berlin-based girl group Die Lassie Singers, which existed from 1988 to 1998. The song is about realizing how wonderful the city is and how the rest of the country basically sucks. It's the song you play when homesickness gets overwhelming.

5) Tocotronic – Wir sind hier nicht in Seattle, Dirk
Tocotronic has made some of the most important music of my life, and it probably the most influential group of the last two decades. "Wir sind hier nicht in Seattle, Dirk" is taken from the debut album "Digital ist besser" from 1995. The lyrics don't make too much sense, and the video might be a bit dorky (deliberate or not), but with its title verse alone ("We're not in Seattle, Dirk, and we will never be"), in the mid-nineties post-grunge backlash, the song was destined to become the anthem of that generation.

6) Egoexpress – Weiter
Towards the end of the nineties, quite a few domestic musicians that had been part of the scene for years got tired of the city's prevailing guitar-focused pop and started making electronic music. One of the very successful projects was the duo Egoexpress, whose sound leaned towards the Cologne scene that was very influential during these years. "Weiter" from 1999 is probably their biggest hit.

7) 1000 Robota – Hamburg Brennt
The last band out of Hamburg that really excited me. When the debut EP "Hamburg Brennt" ("Hamburg burns") was released in early 2008, the three members were still under 18 if I'm not mistaken. I guess they don't have too many friends. Most people consider them arrogant, insolent, and pretentious, which is absolutely true, and totally refreshing and great.

8) DJ Koze – 40 Love
Stefan Kozalla is a Hamburg institution. He's been around forever, starting as a hip hop producer and ever since making amazing electronic music in countless projects and under a number of guises. DJ Koze is probably his best-known nowadays. "40 Love", taken from Kompakt's "Total 10" compilation, is my favorite track by him, one of the most playful and imaginative electronic productions in years.

9) Jonas Wahrlich & Carbon – Knochenzuengler
Jonas is a very good friend of mine who's been responsible for Plux, Hamburg's finest minimal parties, since 2005, and who since also started two labels for electronic music, Eminor and DER HUT. This is him together with Carbon on "Knochenzuengler" from 2009. For quite a few people, "maximalism" might be the new thing, but when it comes to dancing, for me this stuff is still unrivaled.

10) Tocotronic – Eure Liebe Tötet Mich
Once more Tocotronic. "Eure Liebe Tötet Mich" is the opener of the band's latest full-length "Schall und Wahn" from 2010, and the fact that they can afford to open their album with an eight-minute monster perfectly shows how far they've got. This song is cheesy, overly romantic, sprawling, overbearing, hubristic, presumtuous, unnecessarily long, redundant, megalomaniac, overblown, ostentatious. In other words, it's the perfect pop song.
Vous pouvez effectuer un don pour me permettre de continuer à effectuer mon travail en toute indépendance et à vous fournir des plans correctement sourcés.
A question? A reaction? We'd love to hear your feedback!